Jeep Plug-In Hybrid Models Set to Debut at 2020 CES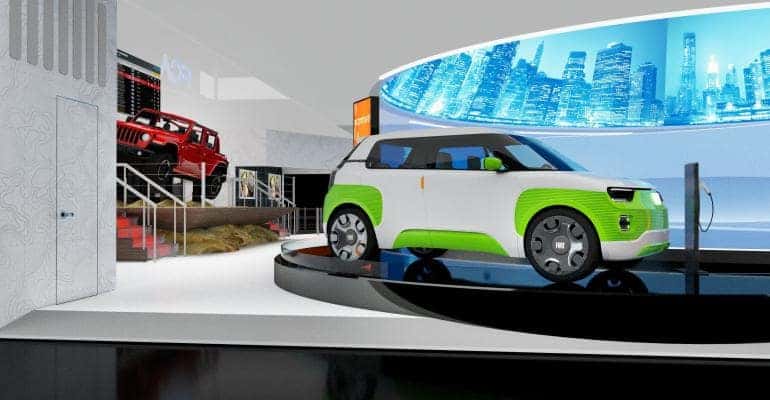 The Consumer Electronics Show (CES) is slated to kick off on January 7th (2020) and will be the place to be for new products and technologies in the consumer electronics industry. Attendees will have the chance to check out three of Jeep's upcoming plug-in hybrid models as the brand prepares to debut electrified variants of various models: the Jeep Wrangler 4xe, the Jeep Renegade 4xe, and the Jeep Compass 4xe. All three models are scheduled to launch sometime in 2020, but aren't quite ready to be driven just yet, so Jeep is offering a virtual reality (VR) based test drive.
The Jeep 4×4 Adventure VR Experience, as the VR-based test drive is called, simulates a ride on the Jeep Wrangler 4xe model while on the famed Hell's Revenge trail in Moab, Utah. CES attendees are more than welcome to take it for a virtual spin. These new plug-in hybrid variants are part of Fiat Chrysler Automobiles' (FCA) efforts to electrify the lineups of its brands. FCA plans to electrify more than 30 models by 2022 according to its five-year electrification plan unveiled in 2018. Jeep already teased the plug-in variants of its Compass and Renegade models in 2019, both offering buyers 240 horsepower and an all-electric range up to 31 miles.
Jeep will likely reveal horsepower figures and other features for the Wrangler, Renegade and Compass 4xe at CES, but the brand hasn't made any mention of pricing or launch dates. That information will probably be announced at one of the upcoming auto shows — Geneva, New York, and Beijing are good options for the reveal according to experts. Those brave enough to try the Jeep 4×4 Adventure VR Experience will be happy to ride in a Wrangler Rubicon retrofit complete with hydraulic cylinders at each wheel. The Wrangler's movements will mimic data recorded from the Utah trail while participants experience matching scenery.
Drivers will also have the chance to compete as teams as they traverse the Hell's Revenge trail. FCA has plans to add new trails as it brings the simulator to different events around the globe. The plug-in vehicles are set to help parent company FCA meet U.S. fuel economy standards and reshape the brand's image as it shifts away from gas-guzzling SUVs. "Electrification, including upcoming no-compromise Jeep 4xe vehicles, will modernize the Jeep brand as it strives to become the leader in 'green' eco-friendly premium technology," FCA said in a statement.
A new design concept, titled "Airflow Vision," is debuting alongside the 4xe models as well. According to FCA, the vehicle concept was designed to showcase "the next generation of premium transportation," and how passengers can rely on and interact with advanced auto technologies. FCA also opted to bring the all-new all-electric Fiat Centoventi to CES, a concept vehicle that already debuted in 2019 at the Geneva Auto Show.
Follow The Jeep Experts on Hollywood Chrysler Jeep social media as we break down the specs once the plug-in hybrid Jeep vehicles make their official debut.
Photo Source/Copyright: Wards Auto