Jeep Renegade Goes Back to School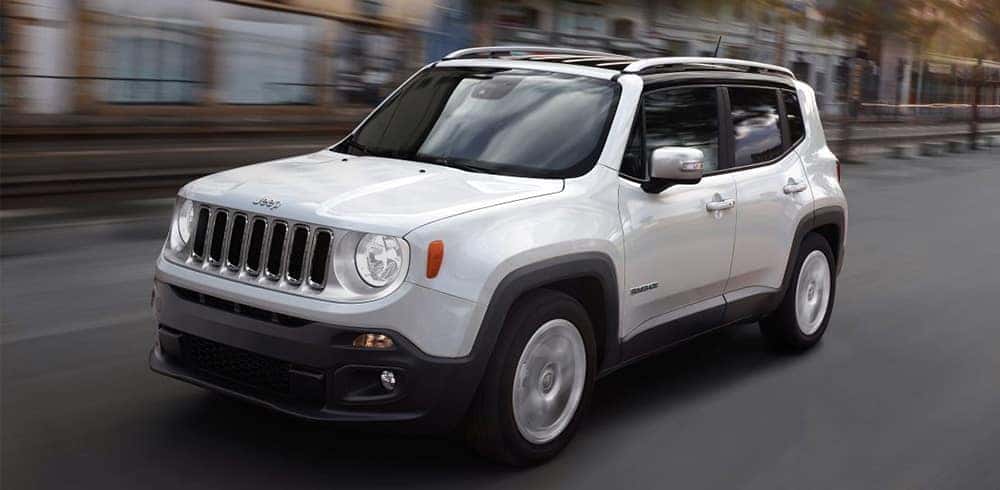 One of the most memorable purchases in anyone's life is the purchase of their first car. A first car is nothing but freedom – an offer of independence for teens that are driving towards adulthood whether they are returning to their last few years of high school or if they're heading off to college. Parents are tasked with the complex balance of safety concerns and financial obligations. The time-honored tradition of handing down the family car is no longer a viable choice. Advanced safety and tech features have done away with the tradition of passing down cars from generation to generation.
While cost may be the big deciding factor in what the final choice is, safety is the top priority. Modern safety equipment makes cars better equipped to absorb energy from impacts and are especially beneficial for inexperienced drivers. Lane departure warnings, adaptive cruise control, blind spot alerts, and backup cameras are among the most important technological safety features that parents should have in mind. Connectivity features aren't only for entertainment either. Features like built-in navigation, roadside assistance, voice commands, text message readback and phone storage are all forms of safety features – especially for teens or young adults that may be at risk of inappropriately using their phone while driving.
The Jeep® Renegade is a vehicle that is reliable, safe, stylish, and relatively inexpensive. It was designed as an entry point for young consumers to buy into the Jeep lineup, balancing an accessible price point and the abilities that are expected of any Jeep vehicle. This subcompact crossover is unlike any other vehicle in its class. With styling that mimics more traditional Jeep vehicles and available off-roading capabilities, the Renegade actually feels like a real SUV. Its small size offers car-like handling that's expected of a crossover, while making it a better fit for urban areas than traditionally larger models.
The distinctive look, both inside and outside, coupled with the Jeep brand prestige, and the Uconnect infotainment system make the Jeep Renegade an attractive choice for teens and young adults heading back to school. Parents, on the other hand, will be happy to learn that the Jeep Renegade has a starting MSRP of $18,445 (plus destination fee) and excellent fuel economy up to 31 mpg on the highway – saving parents money on the initial purchase and at the gas pump.
Hollywood Chrysler Jeep can provide you with the perfect car to get your students back to school, whether they're driving down the street or a few hours away at college. With six different trims available, there's sure to be a 2018 Jeep Renegade in our inventory that suits the needs and tastes of your student.  Come in for a test drive before the bell rings!
Photo Source/Copyright: Jeep.com