Jeep Renegade Jeepster is in the Works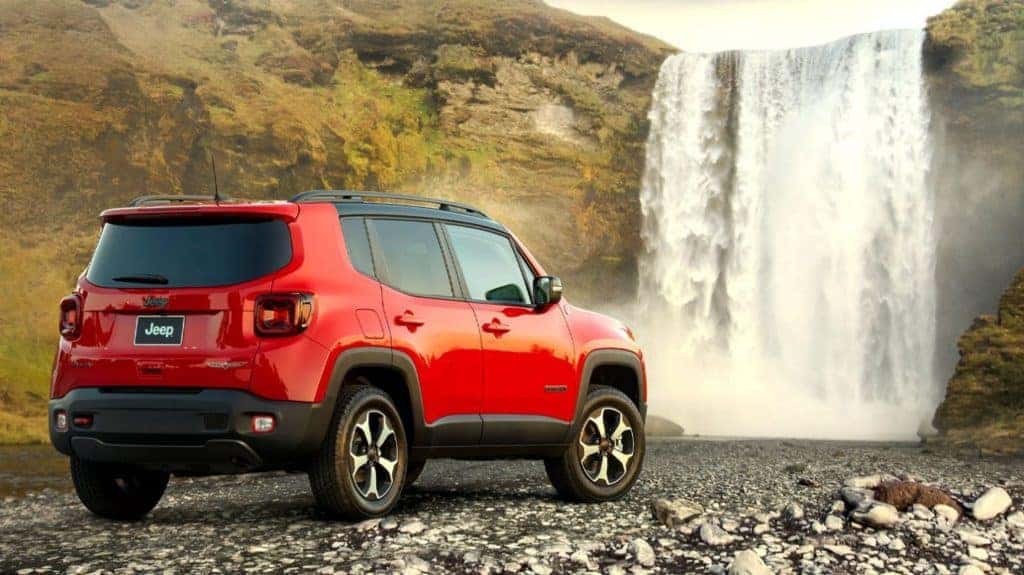 Rumor has it that the 2020 Jeep Renegade might soon get a new special edition trim. Jeep appears to revive the nomenclature of one of its most historical products — the Jeepster. According to Mopar Insiders, the Renegade Jeepster will mostly focus on aesthetics upgrades that build on the entry-level Renegade Sport. If true, the Jeep Renegade Jeepster will give buyers a visual punch without having to spend more on higher-tier Renegade trims.
Jeep has yet to confirm this trim as the company does not comment on plans and other vehicles that are in production. However, Mopar Insiders is reporting that the Renegade Jeepster will feature 19-inch wheels in Dark Silver and Gloss Black trim on the grille. The Renegade Jeepster comes in Colorado Red or Black, with rumors that it'll also be available in three other unspecified custom colors. Other trim-exclusive features include unique door decals that bear the Jeepster name.
On the inside, the crossover is expected to get features such as remote start, a 7-inch Uconnect infotainment touchscreen display, Apple CarPlay and Android Audio capabilities, and keyless entry. In addition, the Renegade Jeepster will also feature bright-finished speaker grilles and cloth upholstery with contrast stitching. The Renegade Jeepster special edition package costs an additional $1,895 and should be available soon. Jeep offers buyers plenty of relatively simple combinations and packages that help them "customize" their vehicles. Often, the features included in these special edition packages cost less than selecting each figure individually, hence their popularity.
On the entry-level Renegade Sport, options such as a larger Uconnect screen and passive entry respectively cost $795 and $445 each, while 17-inch wheels come bundled in a $1,095 appearance package. The 19-inch wheels on the rumored Renegade Jeepster aren't even available. Opting for a special edition package certainly consolidates the overall cost and adds a touch of customization. What has intrigued Jeepers the most seems to be the use of the name Jeepster. The original Willys-Overland Jeepster was produced from 1948-1950, and was a two-wheel-drive fashion statement that had distinctive roadster styling while borrowing the Willys Station Wagon's powertrain.
The next time that Jeep used the Jeepster name was during the 1960s and 1970s when the brand wanted to rival the Ford Bronco and International-Harvester Scout with a variety of body configurations and 4×4 capability. In the 90s, Jeep displayed a funky concept car — an open-top, two-seat sports car — complete with adjustable suspension and 9-inches of ground clearance. This time around, the Jeepster name is more about a few accessories bundled together for a touch of individuality. As an option pack, it's great for the value and customization factor alone, but the real question is: What name will Jeep revive next?
Visit The Jeep Experts at Hollywood Chrysler Jeep and check out the current Jeep lineup. Whether you're looking for an entry-level Jeep Renegade or a top-tier Jeep Wrangler to conquer life off the beaten path, Hollywood Chrysler Jeep has got you covered. If you've got any questions, be sure to reach out to The Jeep Experts on Hollywood Chrysler Jeep social media.
Photo Source/Copyright: Jeep