Jeep Showcases its Latest Lineup at the X Games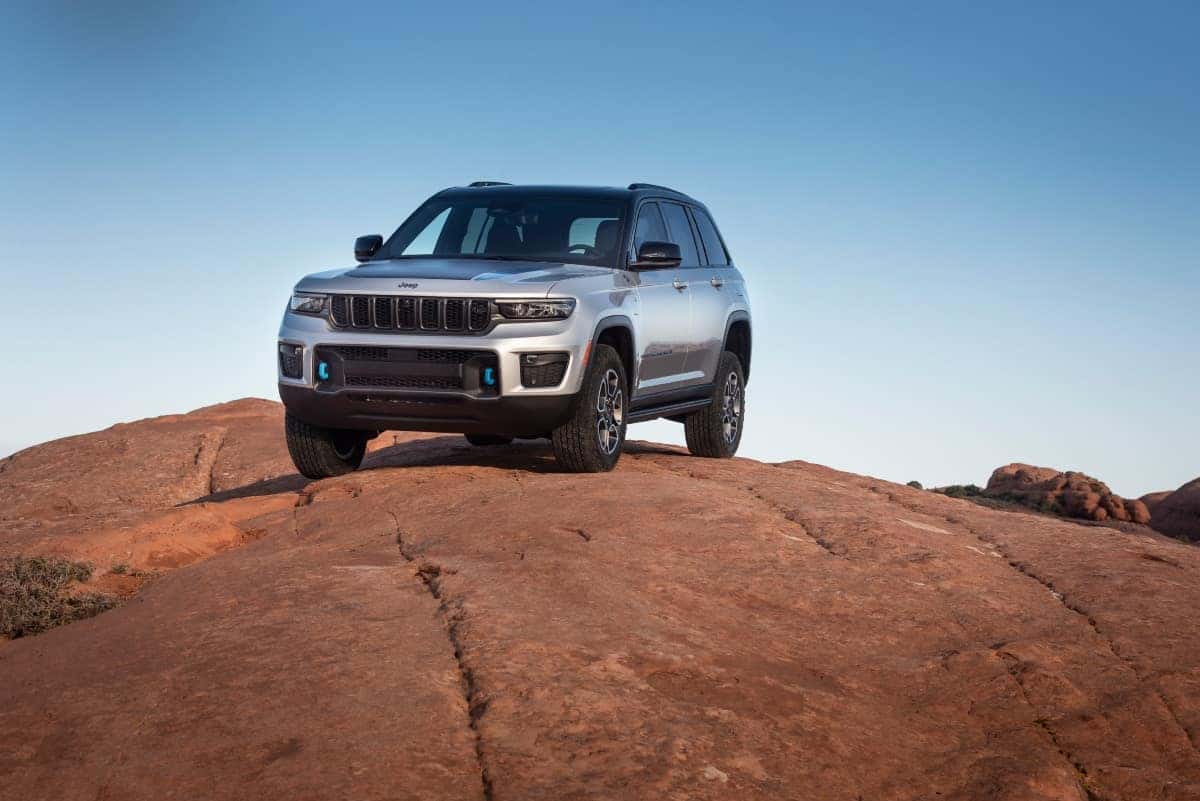 Jeep is returning to Aspen's Buttermilk Mountain as the exclusive automotive sponsor of this year's X Games for the 19th consecutive year. As the world's premier winter action sports event, the X Games give Jeep another chance at a partnership that showcases the brand's capable models. Jeep is going all the way with this partnership as it includes digital, social, linear, traditional broadcast, and experiential extensions. The brand will once again feature its "JEep Presents: X Games Aspen Best in Snow" to honor the X Games' top competitors. 
"As we mark nearly 20 years as the official automotive partner of the X Games, this highly anticipated winter event has provided an authentic venue for the Jeep brand to engage with sports and like-minded outdoor enthusiasts who enjoy action and adventure. Our shared consumer audience has an unyielding passion for adventure that fuels their lifestyle and is one that cannot be defined by boundaries," said Jim Morrison, Vice President and Head of Jeep North America. 
Jeepers who attend the X Games can register for a chance to win $100,000 toward a new Jeep model. The brand will also have spin-to-win prices, as well as a vehicle demo that includes a Jeep brand gift and the chance to win a $400 Rossignol gift card. Jeep is gifting two of those a day for anyone who checks in and does a vehicle demo. On Sunday, January 23 (2022), Jeep chose its X Games 'Best in Snow' winner as determined by the X Games' panel, giving Jeep an exclusive three-minute segment in which to shine. The badge of honor included a Jeep Golden Grille X Games Award. 
Jeep had eight different vehicles showcased at the X Games, some on the Slopestyle Course, others at the Main Entrance and Awards stage, and the rest at the Jeep Activation site. 
Jeep Wrangler Rubicon 392 in Hydro Blue (Jeep Hut/Activation Site)
Jeep Wrangler Rubicon 392 in Hydro Blue (Slopestyle Course)
Jeep Grand Cherokee 4xe Summit Reserve in Bright White (Jeep Hut/Activation Site)
Jeep Grand Cherokee Summit Reserve in Baltic Gray (Jeep Hut/Activation Site)
Jeep Grand Cherokee 4xe Trailhawk in Baltic Gray (Corral/Slopestyle Course)
Jeep Wrangler Rubicon 4xe in Firecracker Red (Slopestyle Course)
Jeep Wrangler Rubicon 4xe in Nacho (Awards Stage)
Jeep Gladiator Rubicon in Snazzberry (Slopestyle Course)
The brand is eager to showcase its latest in 4xe technology, including the all-new Grand Cherokee 4xe and the iconic Jeep Wrangler 4xe. 4xe marks the first time the American automaker veers into the electrified segment thanks to new plug-in hybrid technology that make for capable commuters that can roam off-road without range anxiety. Jeep also showcased its potent Jeep Wrangler Rubicon 392 trim, the first of its kind to house a powerful 6.4-liter V8 engine under its hood, giving this particular SUV more than legendary capability – it's got maximum power to match! 
Explore the latest from Jeep here at Hollywood Chrysler Jeep. Whether you're looking for the best SUV on the market – the Jeep Grand Cherokee – or aim for something more rugged and iconic like the Jeep Wrangler, The Jeep Experts at Hollywood Chrysler Jeep have got your back! Schedule your test drive today. Follow Hollywood Chrysler Jeep on social media to stay up to date with the latest Jeep news and offers.
Photo Source/Copyright: Stellantis