Jeep Unveils First Images of Upcoming EV Model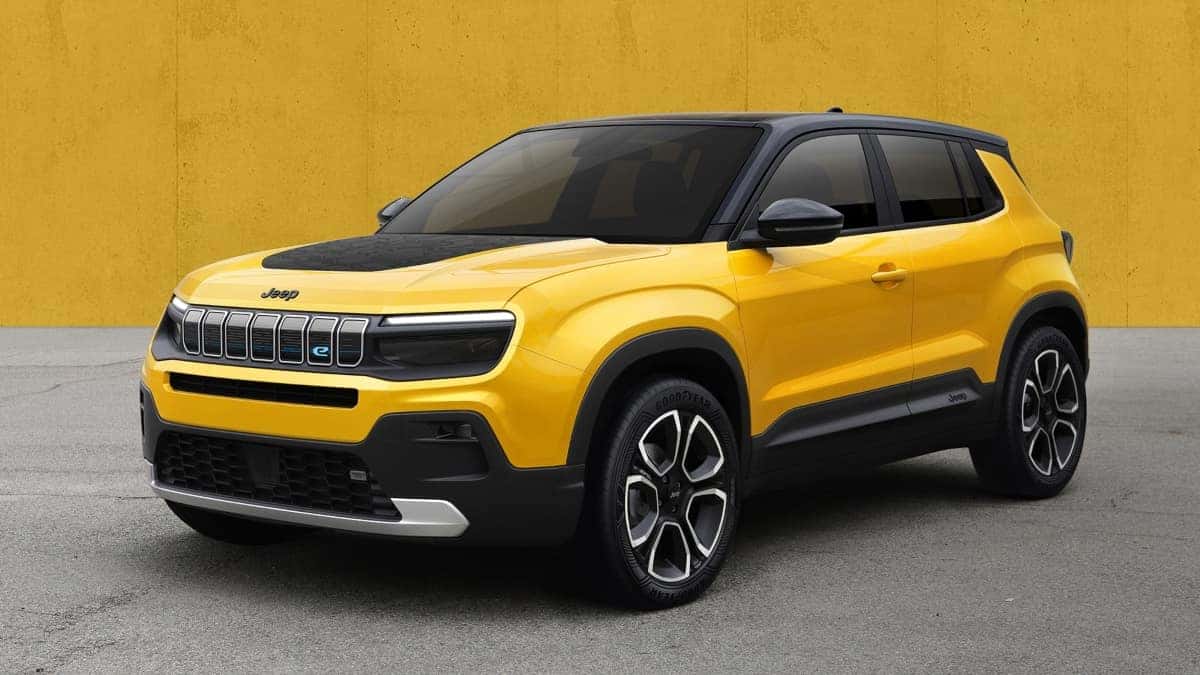 Jeep recently revealed the first images of its upcoming electric SUV, the first fully-electric offering from the automaker. Jeep hasn't shared any specifics, including the SUV's name, but it did confirm the model is slated for debut in 2023. Jeep has been criticized in the past for its slow embrace of electrification compared to many of its rivals. For the time being, Jeep has released plug-in hybrid variants of some of its most famed models, including the Wrangler and Grand Cherokee SUVs. Additionally, Jeep also plans on an off-roading plug-in hybrid variant of its Grand Cherokee Trailhawk.
As we mentioned earlier, the upcoming SUV coming in 2023 will be Jeep's very first battery-electric vehicle. Jeep announced that it would release "zero-emission" versions of all its models by 2025, including plug-in hybrid offerings. The upcoming Jeep EV falls within the comprehensive electrification plan the brand's parent company (Stellantis) revealed last year. The electrification plan includes EV variants of the Ram 1500 and an exciting Dodge muscle car.
Stellantis also teased the upcoming Ram 1500 EV, showing off a few of the vehicle's perks while also detailing what features it would share with the upcoming Jeep. Both models are rumored to ride on the Stellantis' STLA platform, one of the four Stellantis is proposing to use on its upcoming lineup of all-electric vehicles. Jeep's all-electric offerings in the coming years signal the brand's devotion to achieve Zero Emission Freedom. Additional information on the Jeep battery-electric vehicle lineup will be available in the coming months.
With over 80 years of heritage under its belt, Jeep remains one of the most authentic SUV brands on the market. Buyers can count on craftsmanship, capability, and versatility for their extraordinary journeys. Jeep delivers an invitation to live life to the fullest thanks to its broad portfolio of vehicles that allow owners to feel safe behind the wheel–counting on advanced safety features that help drivers handle any journey with confidence. Jeep's current lineup includes the Renegade, Compass, Cherokee, Grand Cherokee, Grand Cherokee L, Wrangler, Gladiator, and Wrangler 4xe.
Additionally, Jeep also offers buyers access to its Jeep Wave program–a premium owner loyalty and customer care program that encompasses the entire lineup and is designed to let owners in on exclusive perks. Dedicated support is available 24/7. Currently, Jeep's off-road capabilities are enhanced by this global electrification initiative intending to transform its 4xe lineup into the hottest 4×4 ticket. All Jeep vehicles will offer an electrified variant by the 2025 model year.
Check out The Jeep Experts at Hollywood Chrysler Jeep and explore the latest Jeep inventory. Get a taste of Jeep's future with the Wrangler 4xe. Be sure to follow Hollywood Chrysler Jeep on social media to stay up to date with the latest Jeep news and offers.
Photo Source/Copyright: Jeep