Jeep's FOUR WHEELER SUV of the Year + New Possibilities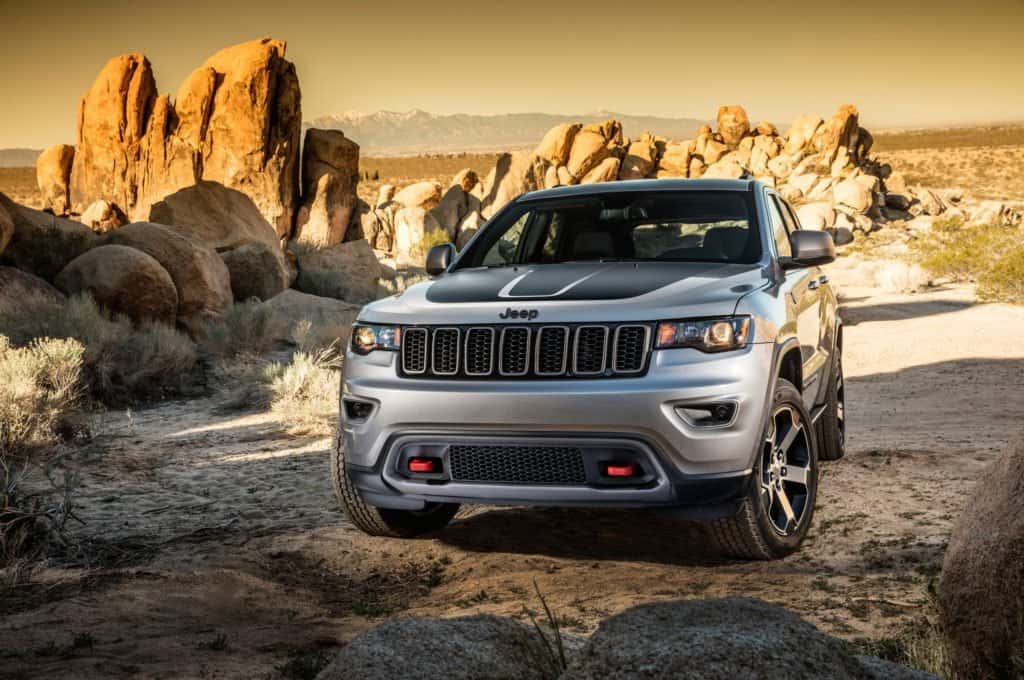 The year just started and the 2017 Jeep Grand Cherokee Trailhawk has already been named FOUR WHEELER "SUV of the Year," but we know this is just the beginning of new award-winning possibilities for the Jeep brand.
After the brand's 12 percent sales increase in 2016, FCA announced their billion-dollar expansion plan in the U.S. and the Jeep brand will largely benefit. With the maneuvering of manufacturing and labor at the Jeep production plants, Jeep will be able to produce three new models, the Jeep Grand Wagoneer, Wagoneer and the Jeep Wrangler pickup truck.
While many people are very excited for the comeback of these models, others are wondering if this could be a bad move for Jeep. In response to the doubts, Mike Manley, CEO of the Jeep brand, explained at the Detroit Auto Show why the move is a good idea and after hearing the details, we are certain the Grand Wagoneer will be a hit.
Manley explained that the Jeep brand name has always been associated with rugged style SUVs. Although the brand may have diversified their products with the Renegade and now the Wagoneer, the Jeep image remains. Jeep will always keep the iconic seven-slot Jeep and will continue to only produce SUVs. Really the only difference for the future Grand Wagoneer is that it will not only be a rugged and classic looking Jeep, but will incorporate luxury features allowing it to compete with vehicles like the Range Rover.
Once this vehicle is released, it is sure to take home many awards and continue the "winning streak" and high sales numbers for Jeep.
This Grand Wagoneer may not be out for a while, but we do have the SUV of the year, the Grand Cherokee Trailhawk as well as many other Grand Cherokee trims. Check out our entire Grand Cherokee inventory at Hollywood Chrysler Jeep here.
Photo source: Motor Trend