Jeep's Past Super Bowl Commercials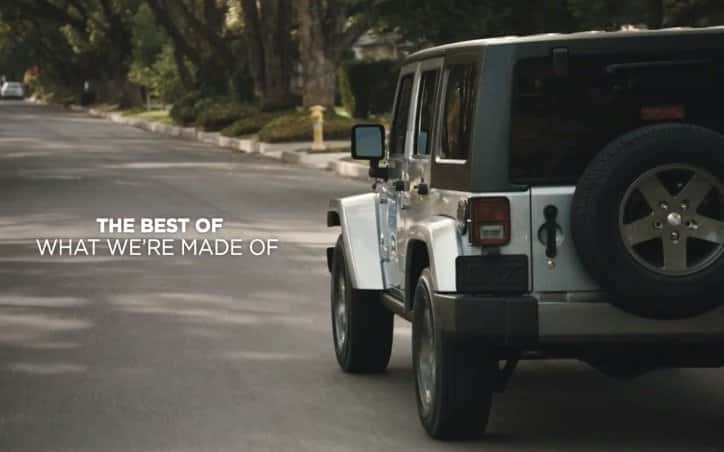 Jeep is a brand known for fun. As a vehicle that is capable for off-roading in deep mud and navigating through deep trenches just because — Jeeps are known for adventure and excitement.
Jeep also promotes this image in the events that they plan and sponsor like the Winter X Games, World Surf League and several other "fun" action-packed activities. But when it comes Super Bowl commercials, Jeep likes to send a message of seriousness, genuinity and positivity.
The 2015 Jeep Super Bowl commercial was dedicated to displaying the beautiful landscapes and people of the world. The company wanted to send a message of preservation and appreciation for the world around us and successfully did so. The commercial spanned a  minute and a half and consisted of gorgeous panoramas from across the world.
On a more serious note, Jeep's 2013 Super Bowl commercial went back to Jeep's routes and one of their major causes — the American troops. As a car manufacturer that was created for war, Jeep has always maintained their military roots as a part of their identity. Their 2013 commercial was a great tribute to the American soldiers and representative of a company that has created an entire trim dedicated to American patriotism.J