Join the Jeep Wave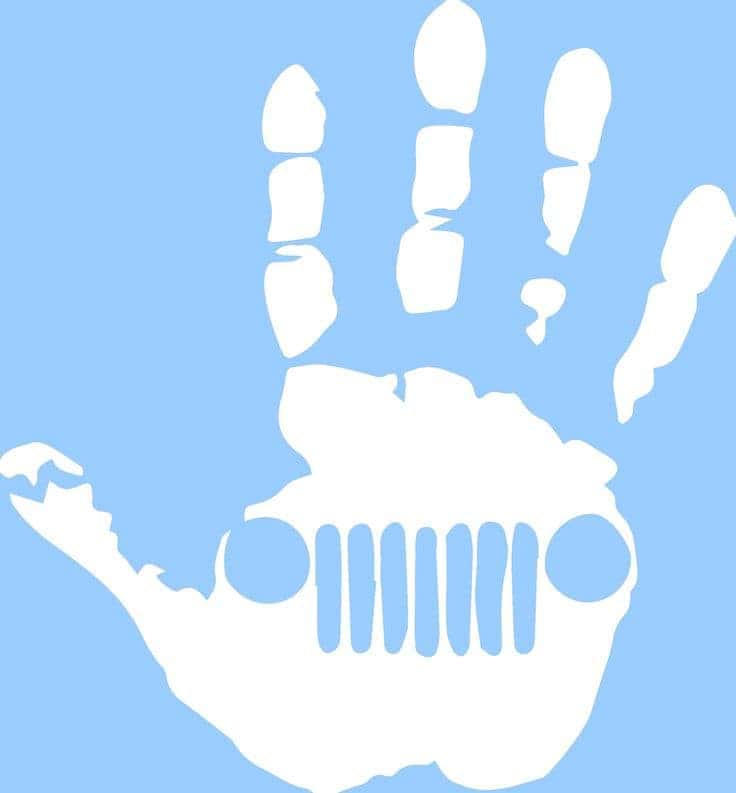 Initially, the Jeep® wave referred to a tradition that's been around as long as Jeep vehicles have existed – speculated to have begun as a simple, friendly gesture or greeting between soldiers during World War II as one Jeep passed another, the Jeep Wave now takes on a brand new meaning. Nowadays, the Jeep brand has chosen this very same moniker for its Jeep Wave Program that is intended to provide Jeep vehicle owners with a flawless experience thanks to its exclusive 24/7 support, an exclusive benefits package that enhances the Jeep experience, and many other perks. We've written about the brand's Badge of Honor Program that serves as a way to encourage Jeepers to get the most adventure out of their vehicles, but the Jeep Wave Program is tailored to other needs.
What does the program offer?
Members of the Jeep Wave Program have exclusive 24/7 support from the brand that's just a call or chat away. If owners need to schedule a service appointment, if they've got questions about their Jeep vehicle, or anything else in between, the Jeep Wave support team is there to help. To reach the Jeep Wave support team, members can call 844-JEEP-WAVE(533-7928), or they can get in touch with the team via a live chat option.
Some other perks of the Jeep Wave Program include VIP treatment at many Jeep brand events across the nation, complete with unique contests. Exclusive discounts are also a large part of the program, with curated offers available on merchandise from 150 different premium retailers on the Jeep Wave Program's savings network. Qualifying vehicle purchases award Jeep Wave members up to $500 in savings and up to 40 percent off on select products. It pays to be a Jeep Wave member thanks to these incomparable offers.
Similarly, the Jeep Wave Program is there for members who find themselves in trouble while on the road. Be it unexpected maintenance or a vehicle just breaking down; the Jeep Wave Program has got members covered. As a way to prevent these surprises, Jeep Wave members are entitled to two free oil changes and tire rotations each year of the duration of their membership, making it more likely for mechanics to detect any problems ahead of time.
Seeing how safety is a priority for the Jeep brand, the program also offers Trip Interruption Coverage ($1,000 per occurrence) in the event that a vehicle breaks down and members find themselves in need of immediate lodging, meals, and emergency transportation, should members be forced to hit pause on their travels. No-charge same-day vehicle rentals are also available with the Jeep Wave Program so that members are never forced to stop moving. Thanks to this perk, members can spend less time waiting around for routine maintenance to be finished, and more time running their errands without having to put their life on hold.
Jeep Wave memberships are included with the purchase of the following vehicles: all Jeep Wrangler trims, Grand Cherokee Overland, Grand Cherokee Trailhawk, Grand Cherokee High Altitude, Grand Cherokee Summit, Grand Cherokee SRT, Grand Cherokee Trackhawk, Cherokee Overland, Cherokee Trailhawk, Compass Trailhawk, Renegade Trailhawk, and lastly the Renegade Desert Hawk. Membership for the Jeep Wave Program can also be purchased on all other 2015 model year or newer Jeep vehicles for $150.
Looking to join the Jeep Wave? Pass by Hollywood Chrysler Jeep and check out our latest 2018 Jeep inventory. We know that so many trims and models may feel overwhelming at times, but our helpful Jeep Experts on staff will be more than capable of helping you choose a Jeep brand vehicle that best suits your needs.
Photo Source/Copyright: Pinterest