June is National Safety Month – Do You Know These Facts?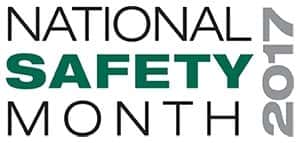 Becoming a new parent can come with, what seems like, a never ending list of responsibilities before a baby is even born. One of a parent's most important responsibilities from their child's birth until a child is a teenager is child passenger safety and since June is National Safety Month, we thought it would be a great time to highlight the importance of safety for baby passengers.
According to the National Safety Council, car accidents are the leading cause of death for children and every 33 seconds, a child is involved in an automobile accident, and in 2014, 2 children under the age of 13 were killed and 308 children were injured every day.  
Car Seats
While parents obviously can't prevent all car accidents, they can take precautions to ensure their children are protected in case of an accident and getting the proper safety seats can go a long way to keep little ones safe. According to the Centers for Disease Control and Protection, correctly used child safety seats can reduce the risk of death by 71 percent among infants, 54 percent among toddlers, and 45 percent among children ages 4 to 8.
Below are a few car seats that might be worth adding to your baby registry and before purchasing any car seat, you should always check with the National Highway and Traffic Safety Administration (NHTSA) to make sure no recalls have been issued on the car seat you are considering buying. You can find out more information about car seat recalls here.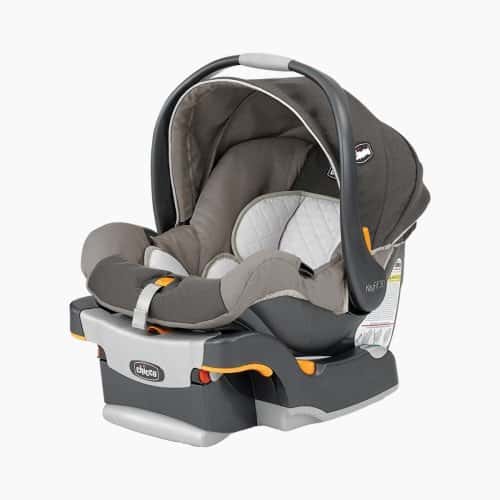 Convenience
Chicco KeyFit 30 Infant Car Seat
Price: $199.99
Child Weight/Height Guidelines: 4-30 lbs. and up to 30 inches tall.
Car seats that are easy and convenient to install are a big factor for parents who drive multiple vehicles. Chicco KeyFit is a lightweight and easy-to-install car seat and it is compatible with almost all baby strollers. However, because of its larger base, it could be more challenging to fit it in smaller vehicles.
Photo Source/Copyright: Babylist.com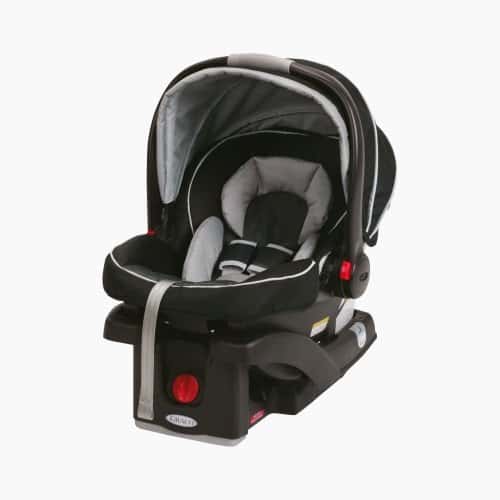 Wallet Friendly
Graco SnugRide Click Connect 35 Infant Car Seat
Price: $149.99
Child Weight/Height Guidelines: 4 to 35lbs. and up to 32 inches tall.
Car seats can get pretty expensive so when looking for one that has the most bang for your buck, the SnugRide is lightweight on one's wallet and on one's arms. Keep in mind, however, SnugRide is only compatible with Graco strollers.
Photo Source/Copyright: Babylist.com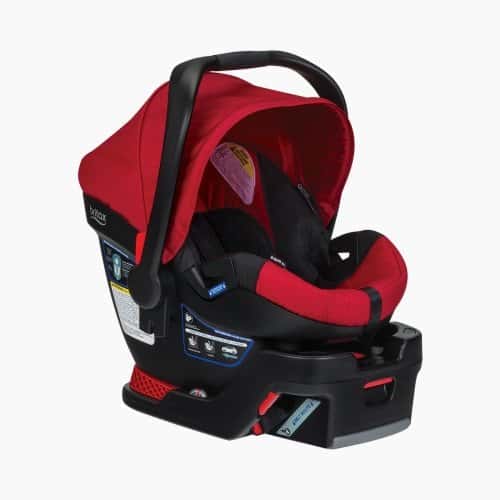 Safety Standout
Britax B-Safe 35 Infant Car Seat
Price: $168.00
Child Weight/Height Guidelines: 4 to 35 lbs. and up to 32 inches tall.
The Britax B-Safe 35 Infant car seat offers lots of safety extras such as a deeper seat with higher side walls and energy-absorbing foam for side impact protection. It's also easier to install in smaller cars and it has passed regulations in the U.S. and Europe. Keep in mind, while B-Safe does work with B-Agile and BOB strollers, you'll need to check if other stroller brands make adapters for this model.
Photo Source/Copyright: Babylist.com
Heat Safety
In addition to making sure a baby is in a safe and properly fitting car seat, it's also important for parents to know that it is NEVER safe to leave a child in a car unattended. According to San Jose State University's Jan Null, 37 kids die in hot cars every year in the United States and 87 percent of children who die are 3 years old or younger and 17 percent are intentionally left in a vehicle by an adult.
In just 10 minutes, the temperature in a vehicle can rise 20 degrees and in South Florida, where temperatures are typically in the 90s, a car can quickly get to over 120 degrees and that is too much for children and adults. 
If you want to know more about keeping your child safe during the heat of summer, check out the ACTNow Toolkit produced by Safe Kids Worldwide here.