LaneSense in the Chrysler Pacifica Gives Your Family Extra Protection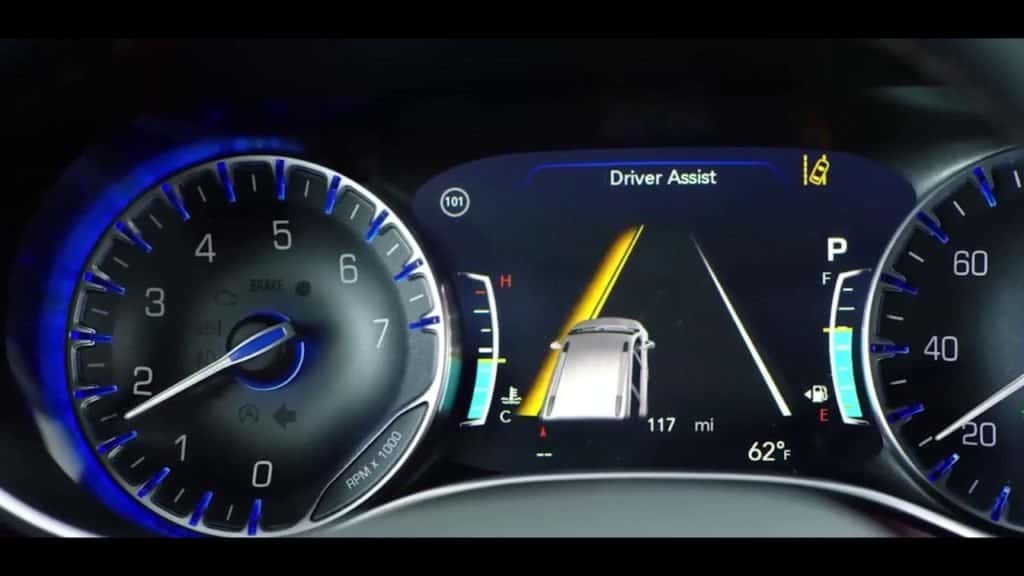 As we have discussed many times the Chrysler Pacifica is cool, unique, fun, and it is full of surprises. But apart from the minivan being cool, it is also extremely safe and that's a priority for consumers looking for a minivan.
The 2017 Pacifica received a five-star overall safety rating from the NHTSA and it is also an I.I.H.S Top Safety Pick. In addition to the Pacifica's many standard safety features, it has a few available features to assist the driver and keep everyone safe and one of these is LaneSense Lane Departure Warning with Lane-Keep Assist.
So how does it work and how can it be shut off?
Lane keep assist uses the vehicle's cameras and sensors to detect and measure the vehicle's position within lane boundaries (dashes and lines on the road). If the system senses unintentional lane drifting (no turn signal), it will provide gentle corrective action via the electronic steering system and notify drivers of the drifting with a visual warning.
If the driver continues to unintentionally drift out of the lane, the LaneSense system provides a visual warning through the Instrument Cluster Display to prompt the driver to remain within the lane boundaries.
If driver's prefer not to have the system on, there's a button to disable Lane Assist on the dash under the radio. If the light is on, it means that the feature is turned off.
Chrysler realizes "stuff happens" and a fraction of a second can result in a devastating accident, so the available lane keep assist is there 24/7.
Interested in a Chrysler Pacifica to add this safety feature to? No problem! Check out our large inventory of Chrysler Pacifica vehicles at Hollywood Chrysler Jeep here.  
Photo source: Magazine Automotor Youtube