Leaf-Peeping With the Jeep Grand Cherokee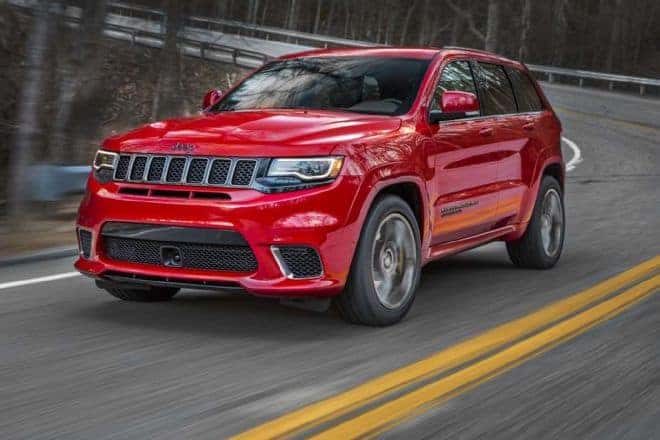 The changes of the seasons tend to skip Floridians, leaving us without any of those glorious leaf-peeping opportunities that other northerners probably take for granted. But just because our seasons don't really change, and it's only our temperature that drops only to pick up again, doesn't mean we don't have great leaf-peeping opportunities relatively close. Enter F.D. Roosevelt State Park in Georgia – a destination that takes less than ten hours to reach by car if leaving from Miami, FL. If you live a bit further north then consider your travel time even less. And what's better than a leaf-peeping road trip? A leaf-peeping road trip in a Jeep Grand Cherokee!
The 2018 Jeep Grand Cherokee offers up plenty of room, a must-have of any road trip vehicle. There's room to store clothes, suitcases, coolers, camping gear, and anything else you may want to bring along. Additionally, the Grand Cherokee Trackhawk has plenty of room for friends and family, room to stretch your legs, and even room to lie down and take a nap if you wish. With over 68 cubic feet of storage space available inside the Grand Cherokee there's no better-designed vehicle for a lengthy excursion.
There's a reason why the Jeep brand is synonymous with adventure and explorers in popular culture, and that's because the brand builds vehicles that perform well on all types of terrain. A true adventurer needs a durable and comfortable machine to get where they're going. Travelers often need a vehicle that's going to conquer the road less traveled, and the Grand Cherokee rises up to the challenge. The wide array of off-road features available across all trims of the Grand Cherokee make off-roading a breeze, with features that can conquer mud, sand, snow, rough roads, steep hills, and everything in between.
Performance is also of the essence, and once again the Jeep Grand Cherokee delivers. Standard on all 4×2 drivetrains is a 3.6-liter V6 engine – the most fuel efficient of the lineup, and while the same engine is standard on the 4×4 drivetrain, potential buyers also have the ability to upgrade to a 5.7-liter V8 HEMI engine. The 5.7-liter V8 HEMI engine offers top of the line towing capabilities at 7,400 pounds, great for hauling any extra gear. A 6.4-liter V8 engine is exclusive to the Grand Cherokee SRT, while a Supercharged 6.2-liter HEMI V8 engine is exclusive to the extremely powerful Grand Cherokee Trackhawk trim. For a smooth and peaceful ride, the Grand Cherokee comes with an airtight cabin capable of blocking out loud sounds and letting passengers relax.
As The Jeep Experts here at Hollywood Chrysler Jeep we are confident there is no better place for you to shop for a new Grand Cherokee. Our extensive inventory of the 2018 Jeep Grand Cherokee includes all trims, which is a perfect way for you to shop for the SUV that best suits your needs.
If you already own a Jeep Grand Cherokee and want to make sure everything is alright before hitting the road, feel free to schedule a service appointment online today! Our Jeep Experts will make sure to get you on the road safely. Oh, and before we forget, the address to F.D. Roosevelt State Park is the following: 2970 GA-190, Pine Mountain, GA 31822.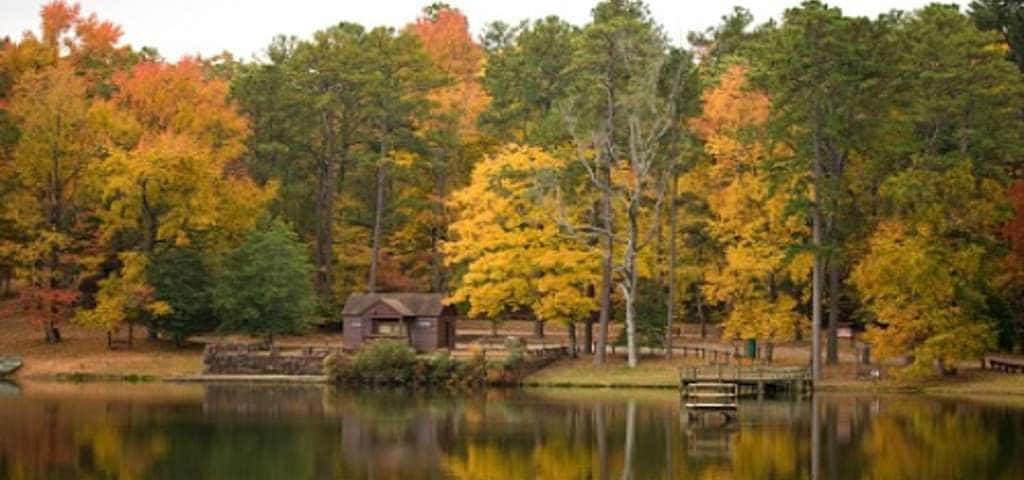 Photo Source/Copyright: Jeep & roadtrippers.com