March is Prime Time for Festivals and Fairs in Florida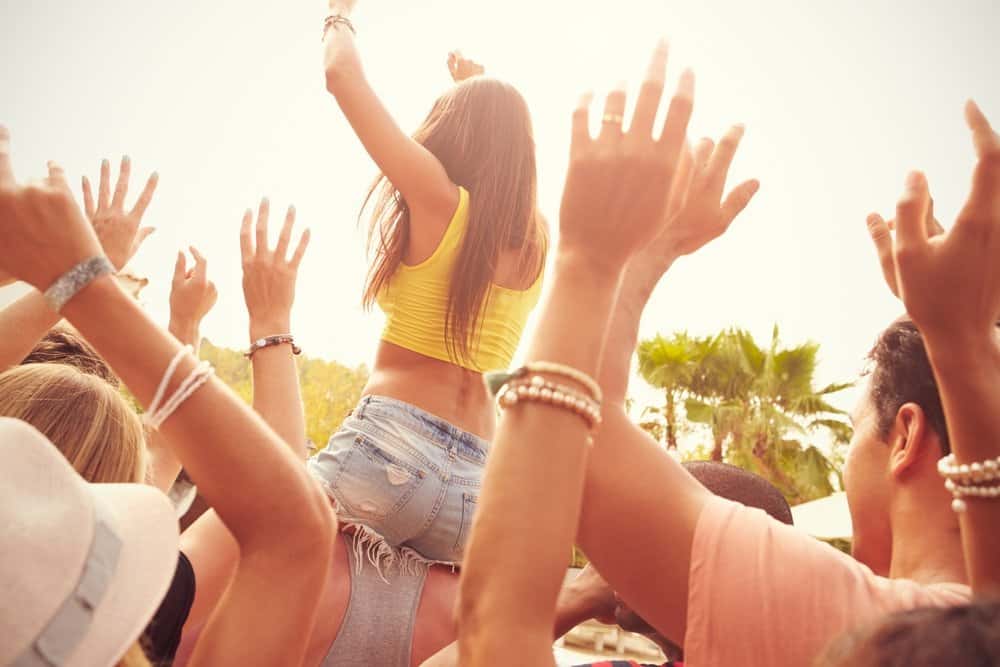 March is one of the best months in Florida. Usually temperatures are hovering around a beautiful 70-85 degrees, the sun is out and everyone is filled with the energy of spring. From this list of events, it seems like everyone will be getting outside to celebrate.
NORTH FLORIDA
Florida International Dog Surfing Competition
March 25-27 in Amelia Island
fidsc.com
Three days of dogs surfing on the beautiful shores of Amelia Island. Not much more explanation needed.
All about the dogs?
Head south and check out Woofstock in the Florida Keys held from March 18-19.
20th Annual Suwanee Springfest
March 17-20, Spirit of the Suwanee Music Park, Live Oak
suwanneespringfest.com
Folk lovers will come from across the Southeast to enjoy North Florida's beautiful temperate weather and the Suwanee springtime music festival. For four days, the Suwanee Music Park will feature performances by significant folk singers like Grammy winner John Prine, Brandi Carlile and the Americana band, Railroad Earth. There will be over 40 acts and attendees looking for a truly all-around music experience will be able to camp on the park's beautiful grounds.
CENTRAL FLORIDA
Florida Strawberry Festival
March 3-13 at 303 N. Lemon St., in Plant City
flstrawberryfestival.com
In tribute to one of Florida's most popular crops, the Florida Strawberry Festival dedicates 10 days to strawberries. Whether blended in a milkshake, served up as a topping for shortcake or funnel cake, or just served as is, strawberries will be hard to resist. Aside from strawberries, the festival will feature carnival rides, pig racing, and tons of contests and exhibits.  
Gasparilla Music Festival
March 12-13 in Downtown Tampa
gasparillamusic.com
A relatively new festival to Tampa, this year's 3rd Annual Gasparilla Music Festival will feature Erykah Badu, Lucero, Stephen Marley and Talib Kweli. Set in downtown Tampa, the festival's line up includes over 30 performances on Saturday and 22 performances on Sunday.
National Cuban Sandwich Festival
March 20-22 in Ybor City, Tampa
thecubansandwichfestival.com
Restaurants and chefs from Tampa and Miami will compete for the title of "best Cuban sandwich." For three days, festival-goers and taste-testers will swarm the historic streets of Ybor City to get a sampling of what chefs are bringing to the table as the best sandwich.
SOUTH FLORIDA
South Florida Music Madness: Okeechobee Music Festival, Ultra, Jazz in the Gardens
Throughout March
okeechobeefest.com; jazzinthegardens.com; and ultramusicfestival.com
South Florida will host three major music festivals during March. This is the first year of the Okeechobee Music Festival and the festival is supposed to be big! The festival has a lineup of performers across many musical genres like rap, rock, EDM, folk, and Indie, so a large crowd is expected to attend. Unlike Okeechobee's appeal to all type of music aficionados, Jazz in the Gardens will feature jazz, R&B, Neo-Soul performers, and Ultra's performances are dedicated to EDM.
Miami Open
March 21- April 3 at Crandon Park Tennis Center in Miami
miamiopen.com
Competition will be fierce as tennis pros and legends like Serena Williams and Novak Djokovic compete for the top title at the Miami Open. Huge crowds come out to watch some of the world's best tennis athletes while basking in the warm Florida sun.
Broward County Waterway Cleanup
March 5 in various locations in Broward County
Tourists and residents will gather at more than 30 coastal locations in Broward County to do some much needed "trash talking" and cleaning in the local waters. After helping clean up the ocean, there will be a Trash Bash for volunteers to enjoy food, drinks, win raffle prizes and live music.
Calle Ocho
March 13 on Calle Ocho in Little Havana, Miami
carnavalmiami.com
Calle Ocho, one of Miami's internationally known streets, will be flooded with festival goers during the 39th Calle Ocho Festival. Serving as the grand finale to Carnaval Miami, Calle Ocho will include street performers, activities for kids, vendors, exhibits and lots of people getting outside to celebrate in Miaim's Little Havana.
Arcadia All-Florida Championship Rodeo
March 10-13 at the Arcadia Rodeo Arena, Arcadia
arcadiarodeo.com
This event features amateur and professional riders competing in a variety of Western rodeo events. The 88th annual event will include events like barrel racing, bull riding, and steer wrestling. Kids as young as 4, will have the opportunity to participate in the "calf scramble" and older kids can enter the "Mutton Bustin'" event to see who can ride sheep the longest.
Photo source and copyright: Shutterstock / Monkey Business Images