May Events Throughout Florida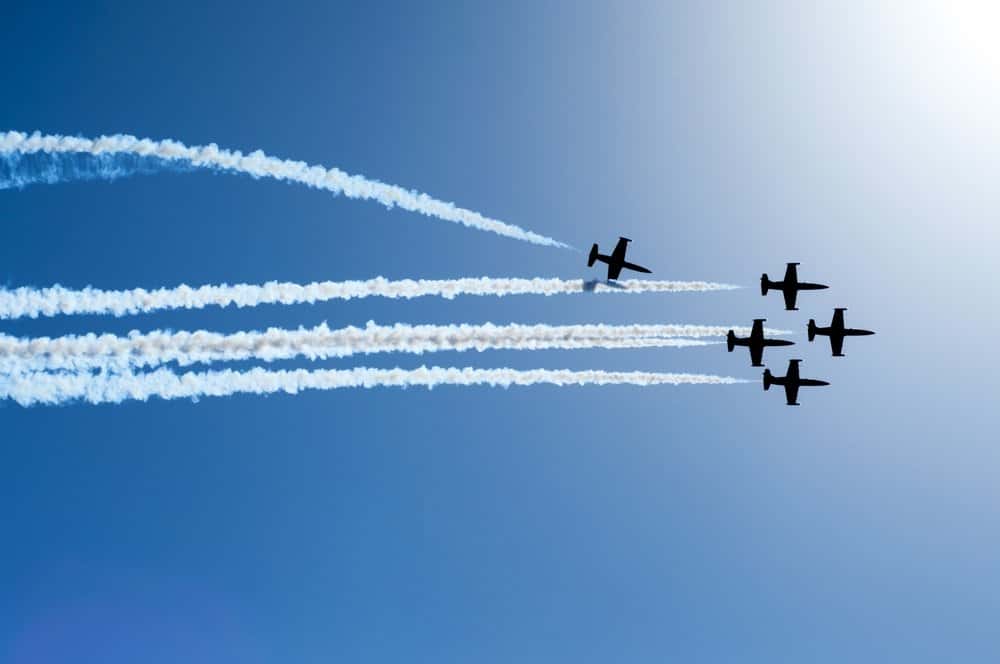 While May Day (May 1st) is a celebratory day that represents the onset of spring in the northern states, May is just another month of beautiful, sunny weather in Florida. Aside from fun themed days like May Day, Cinco de Mayo and Mother's Day, there are several awesome events scheduled to take place in May throughout Florida.
SOUTH FLORIDA
Fleet Week Port Everglades
May 2-9 at Port Everglades, Fort Lauderdale
browardnavydaysinc.org
This annual Fort Lauderdale event allows civilians to tour the interior and exterior of active Navy and Coast Guard ships like a nuclear submarine, an amphibious assault ship, destroyers and a Coast Guard Cutter. The event is free but registration in advance is required and availability is limited to up to 12,000 available people.
Key West Songwriters Festival
May 4-8 at various locations in Key West
Keywestsongwritersfestival.com
This year marks the 21st annual event in which big names in several various music genres converge in the quirky streets of Key West. The four-day event will include intimate performances held on a variety of waterfront venues. Headliners include Robert Earl Keen, Jake Owen, Rhett Atkins and Natalie Hemby.
Fort Lauderdale Air Show
May 7-8 at the Fort Lauderdale Beach
Fortlauderdaleairshow.com
One of the air show's highlights is an F-35 Lightning II Joint Strike Fighter, which will fly with a World War II P-51 Mustang fighter. The display of the unique F-35 will be the first time it has been shown at a civilian air show. Pilots and teams showing off their skills come from three nations: the U.S. Air Force Thunderbirds, the Canadian Air Force Thunderbirds and the Breitling Jet Team from France.
Stuart Sailfish Regatta
May 21-22 at North side of the Stuart Causeway bridge in Stuart
Stuartsailfishregatta.com
The two-day regatta is a racing event filled with hydroplanes, powerboats and race boats competing off the coast of Stuart. The regatta is open to 10 classes of inboards, four classes of outboards and the Powerboat P1 SuperStock Series and winners in each class will earn prize money.  In addition to the races, there will be live music, kids events, food vendors and a swimsuit contest.
CENTRAL FLORIDA
New Smyrna Beach Blues Festival
May 7-10, various venues in New Smyrna Beach
nsbfla.com/bluesfest
The quiet East coast town of New Smyrna Beach comes alive during the four-day blues festival. Over the weekend, over 15 performers and bands from soul, blues and rock genres will entertain audiences in a variety of New Smyrna's best bars and restaurants along Flagler Avenue.
MegaCon Orlando
May 26-29 at the Orange County Convention Center in Orlando
Megaconvention.com
Gamers, comic book lovers and cult film enthusiasts will dress in costume to attend this year's Megacon. As one of Florida's biggest comicon events, there will be several legendary actors, writers and artists for guests to meet and greet. Some of this year's guests include William Shatner, actors from Harry Potter, The Karate Kid's Ralph Macchio, Marvel Comics legendary creator Stan Lee, and Star Trek actor and social media celeb George Takei.
Sunset Music Festival
May 28-29 at Raymond James Stadium in Tampa
smftampa.com
Sunset Music Festival is a smaller rendition of Miami's Ultra Music Festival. National and international DJSs are set to perform at Raymond James Stadium on Memorial Day Weekend. Headliners include Hardwell, Jack U and The Chainsmokers as well as 30 other performances scheduled for the weekend-long event.
NORTH FLORIDA
The Player's Championship
May 10-15 at TPC Sawgrass in Ponte Vedra Beach
pgatour.com/tournaments/the-players-championship/tickets.html
The Players Championship held at the luxurious golf resort, TPC Sawgrass, is a major PGA tournament. This year's competing golfers will include Jordan Spieth, Bubba Watson, Rory McIlroy and Rickie Fowler. In addition to world-renowned golfing, there will be several food and beverage vendors, a performance by Toby Keith and various other activities.
Great American BurgerFest
May 20-22 at Francis Field in St. Augustine
Greatamericanburgerfest.com
Hungry festival attendees and local judges will sample, devour and vote for their favorite burger from the selection of crafted burgers available at this year's festival dedicated to the craftiness of today's burgers. To wash all of the delicious flavors down, there will be a large spread of craft and speciality beers presented by local breweries. In addition to food and drinks, there will also be tons of arts and crafts vendors, live music and a kids' zone. All proceeds go to Great American Foundation, a non-profit organization that supports veterans and active duty military in need.
Jacksonville Jazz Festival
May 26-29 in downtown Jacksonville
jacksonvillejazzfest.com
The Jacksonville Jazz Festival is an annual free music festival that offers locals three days of access to live jazz performances. This year's event will span across 15 blocks in Jacksonville's downtown and will feature more than 20 performances by artists including the Noel Friedline Quintet, Snarky Puppy, Jon Batiste & Stay Human and the Yellowjackets.
Follow the Sun Music Festival
May 27-29, various cities and venues
followthesunfest.com
Traveling from St. Augustine to Gainesville and finally to Cedar Key, the Follow the Sun Music Festival features local bands playing at a two venues in each location. The lineup includes over 15 different bands and each day performances begin in the early evening and continue until late hours.
Photo source: Shutterstock
Photo copyright: Veronica Marit