Chrysler Pacifica is for the Modern Family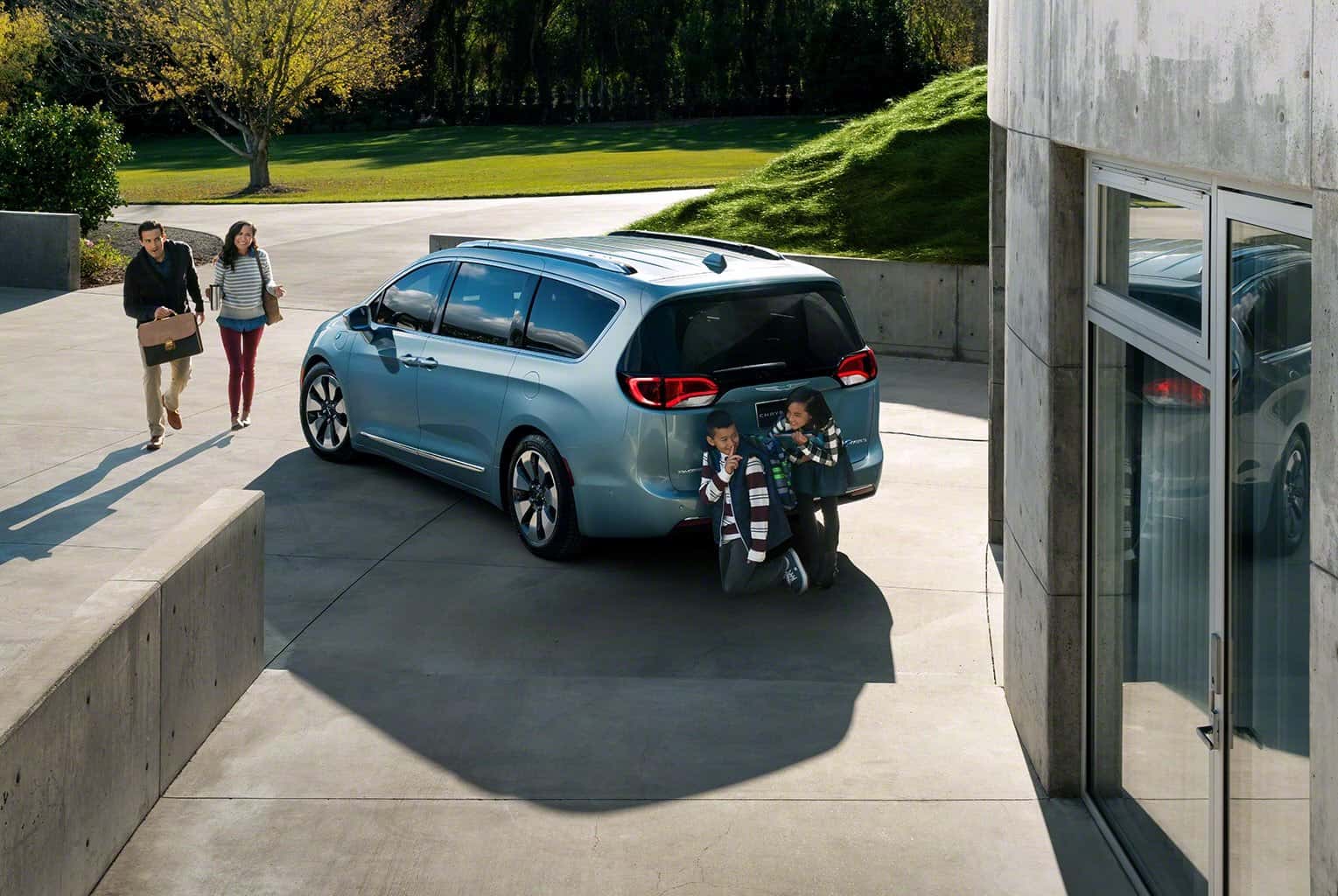 For most parents, there's the ever-growing checklist of expenses. Three kids and one on the way? Check! New house with hefty mortgage? Check! An undeniable, totally awesome minivan? Check! Top safety pick on IIHS, the Chrysler Pacifica give buyers practicality with style while giving parents the peace of mind they deserve. With SUV's usually being the first pick for most parents, Chrysler has been hard at work designing a minivan that is more attractive and more fun to drive.
Kid Friendly
Ever wonder how much parents would pay to never hear "are we there yet?" ever again? Not only do kids have the ability to give their parents borderline anxiety attacks, they also have specific needs with it comes to being comfortable in the car. The Pacific's  cabin provides a state-of-the-art driving experience for parents and children alike. The Pacifica's available Uconnect Theater Package features dual 10.1-inch HD touchscreens with Blu-ray players and downloadable games and apps for kids to play against each other or with the van computer. For the little ones who can't reach the screen, a child-size touchpad is available for them, too!
Parent Approved
Picture this: a nice, smooth, and peaceful car ride while having a van packed with screaming kids. Sounds too good to be true right? WRONG! The Active Noise Cancellation (ANC) feature uses four microphones to detect unwanted noises and combats them by playing opposite-tuned frequencies from the stereo. As a result, it gives a more enhanced and clear sound system. Now the anxiety prone parent can focus on the road rather than breathing exercises. The pacifica's Uconnect also provides touch screen and voice recognition for phone calls, navigation and the ability to stream images from other devices. Parents will be able to keep those wandering eyes on G-rated mode.YES PLEASE! Hands free sliding doors allows new parents to refrain from juggling between which hand will open the door and which will hold a car seat.
Growing Families (and teens)
Before parents know it, there's snacks all over the floor and teenagers tracking in dirt from soccer practice. Have no fear – the Stow 'n Vac is there! Powered by RIDGID, Stow 'n Vac is one of the most powerful built-in vacuum in the minivan segment. Along with the Stow 'n Vac, another cool feature is the Stow 'n Go seating storage system for added space and storage. Clown car seating is a thing of the past with the third row availability and passengers can look forward to road trips with all the extra leg space. The Pacifica is also friendly to new teen drivers. With the ParkSense Parallel/Perpendicular Park Assist, teen driver's have added help when it comes to parking. Parent's can also limit top speed and restrict teens from satellite radio by inputting a pin.
All-in-all, everyone in the family can benefit from the features of the Chrysler Pacifica. Whether you're the one behind the wheel, all the way back in the third row or stuck in the middle, the Pacifica is roomy for everyone and has plenty of modern amenities everyone can enjoy.
View Hollywood Chrysler Jeep's Chrysler Pacifica online here, or come visit us in the store for a test drive.