Mopar Debuts New 2018 Jeep Parts and Accessories at SEMA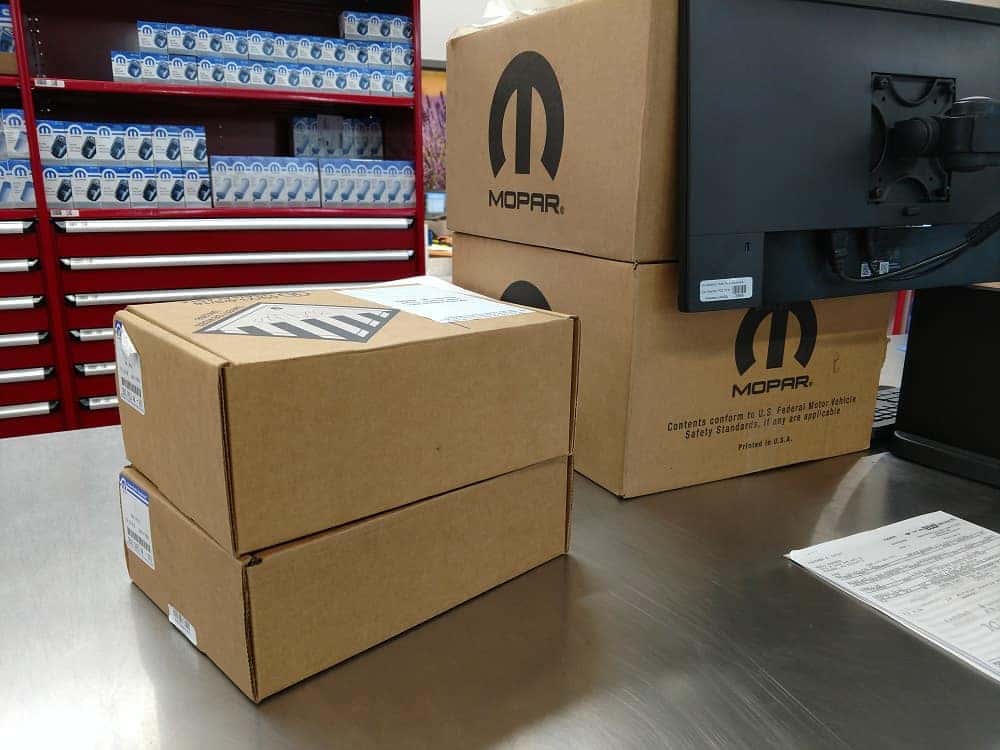 With the much anticipated arrival of the all-new 2018 Jeep Wrangler, Mopar has just revealed more than 200 New Jeep Performance Parts and accessories during a press event at the 2017 Specialty Equipment Mark Association (SEMA) Show in Las Vegas.
After more than 100,000 hours of development, validation and testing, the Jeep brand's new lineup will allow owners to personalize their Jeep for any off-roading adventure and to fit any lifestyle.
"An iconic vehicle such as Jeep Wrangler deserves nothing but the best, which is why the Mopar and Jeep Brands have developed a new set of product solutions to meet the unique lifestyles of Wrangler owners," said Pietro Gorlier, Head of Parts and Service (Mopar), FCA. "From Jeep Performance Parts like winches and wheels to accessories such as bikini tops and tailgate tables, Mopar has incorporated input from Wrangler owners in bringing to the marketplace the most powerful, reliable and authentic lineup of accessories and performance parts available."
According to the FCA, 98% of Jeep Wrangler vehicles are outfitted with at least one Mopar product.
New Jeep Performance Parts for all-new Wrangler
Attention Jeep off-roaders! Mopar's all new Performance Parts might be of interest. As part of the latest (and greatest) addition to the all-new Jeep Wrangler, the LED off-road lights will be available in 5 and 7-inch applications which pump out a max of 8,000 lumens – adding commercial and military grade illumination for serious off-roaders. Additionally, via the new Jeep Performance Parts off-road light brackets, the off-road lights can be mounted to the frame rails, winch guard or windshield.
While staying true to factory standards and the design aesthetic of the new Wrangler, the rock rails will be thicker and wider adding a non-slip finish in order to protect the Jeep body. In order to tackle any off-roading conditions, new beadlock-capable 17-inch aluminum wheels will feature 12 mm offset and cater those oversize tires. Furthermore, when paired with Wrangler high-top fender flares, a 2-inch lift kit offers additional off-road clearance in order to accommodate tires up to 37-inches.
Mopar Accessories for all-new Jeep Wrangler
Along with catering to the off-roaders lifestyle, Mopar's all-new accessories can accommodate to any lifestyle actually. An exceptionally cool feature is Mopar's first tailgating table – say hello to an upgraded tailgate experience! It conveniently folds out allowing for more utility space and beverage holders. Another first for Mopar are the new screen protectors which not only enhance visibility but also, block out dust from the Uconnect 7 and 8.4-inch display. Moreover, new mounts to the roof racks allow for cargo carriers so driver's can transport recreational equipment like skis, snowboard and bicycles.
"Virtually every Mopar product for the all-new Wrangler is new, redeveloped or redesigned," said Gorlier. "Our large, new product lineup for this legendary vehicle showcases how the Mopar brand has evolved over 80 years to support our owners in customizing their vehicles to fit any lifestyle."
Interested in Jeep Mopar parts? Hollywood Chrysler Jeep has a huge parts department and as a Chrysler and Jeep dealer, we specialize in Mopar parts. If you have any questions about parts or ordering, you can reach us at 954-998-1708.