Mopar Offers Level 2 Charging for Jeep 4xe and Chrysler Hybrid Lineups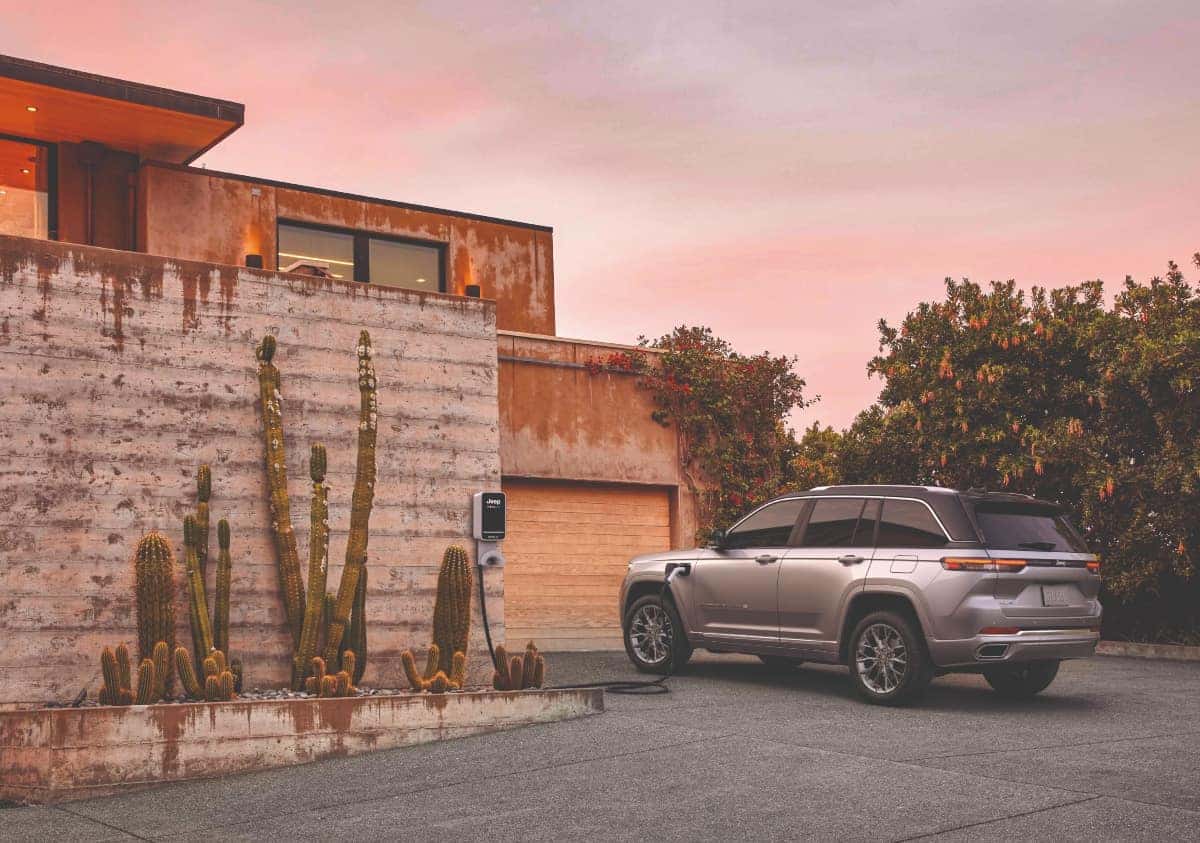 Mopar is making going electric easy with the introduction of a new, Wi-Fi capable, Level 2 (240-volt) charging unit. Both Jeep 4xe and Chrysler plug-in hybrid vehicles will benefit from this latest Mopar introduction. The new charger from Mopar is available in plug-in or hardwired versions and supplies32 amps/7.7kW of power, allowing owners to reach a full charge in as little as two hours. That's five times faster than the existing standard Level 1 (120-volt) chargers. Additionally, new Wi-Fi connectivity allows customers to monitor and control charging at any time via a mobile app and web portal, helping them save time and money. 
"Our new, factory-backed, at-home, Level 2, plug-in charging units offer a quick, seamless charging solution for Jeep 4xe and Chrysler Pacifica Hybrid owners. At Mopar, we'll continue to enhance the customer experience and expand our electric-vehicle portfolio of accessories," said Mark Bosanac, North America Vice President, Parts & Customer Care. 
Every charging unit comes Energy Star-certified and smart-grid optimized to balance availability, cost, and efficiency and thereby help customers reduce their energy costs by lessening overall charging times. Customers are also encouraged to participate in energy credit programs where available. Mopar's all-new charger is portable, lockable, lightweight, and weatherproof. It's designed for indoor/outdoor charging, and each unit is not only universally compatible, it's also backed by a three-year warranty. New charging units can be ordered with a Jeep or Chrysler-branded nameplate and retail at $599. 
Qmerit Installation Services
Mopar is teaming up with Qmerit, an expert in Level 2 charger installation within the United States. Qmerit-certified installers are insured, licensed and even meticulously screened to meet exceptional standards and can even offer additional services if there's ever a need. Those interested can visit Qmerit/Jeep or Qmerit/Chrysler for more details.
Jeep Grand Cherokee 4xe
Lauded as the first Grand Cherokee to offer plug-in hybrid capability, the model stuns enthusiasts with its 4xe propulsion system. Two electric motors, combined with a 400-volt battery pack and a 2.0-liter turbocharged, four-cylinder engine are responsible for powering the Grand Cherokee 4xe. Jeep mated the 4xe propulsion system with a TorqueFlite eight-speed automatic transmission for maximum efficiency. The 2022 Grand Cherokee 4xe delivers up to 375 horsepower and 470 lb-ft of torque. 
Jeep Wrangler 4xe
In its second model year, the 2022 Jeep Wrangler 4xe comes with 21 miles of all-electric propulsion and an EPA rating of 49 MPGe, making it a perfect daily commuter free of range anxiety. The hybrid powertrain beneath the hood of the Wrangler 4xe includes two electric motors, a high-voltage battery pack and a high-tech 2.0-liter, four-cylinder engine. Just like the Grand Cherokee 4xe, the Wrangler 4xe features the same TorqueFlite eight-speed automatic transmission. Buyers can expect an impressive 470 lb-ft of torque, making this Wrangler even more powerful both on- and off-road. 
Chrysler Pacifica Hybrid
The Pacifica Hybrid remains the first – and only – plug-in hybrid minivan on the market. The model delivers more than 80 MPG3 in electric-only mode and features a combined range of more than 500 miles. Powering the Pacifica Hybrid is an innovative dual-motor eFlite electrically variable transmission (EVT) with an Atkinson-cycle 3.6-liter Pentastar V6 gasoline engine. Offering a seamless driving experience, the Pacifica Hybrid makes it easy as it requires no input from drivers to switch between electric and hybrid modes. 
Don't just take our word for it, experience the Jeep and Chrysler lineups here at Hollywood Chrysler Jeep. Whether you're looking like a peoplemover like the Chrysler Pacifica, or something more modern like the latest Grand Cherokee L, you can be sure to find your next car here at Hollywood Chrysler Jeep. Follow Hollywood Chrysler Jeep on social media to stay up with the latest automotive news and offers! 
Photo Source/Copyright: Stellantis