Most Challenging Off-Road Locations
Finding an epic off-road trail can sometimes be a tricky thing, due much to the fact that most trails are rarely marked and access usually leads to some out-of-the-way small town that most people have never heard of. Plus, since a lot of trails that are great for off-roading are in the mountains, on steep hills or in the desert, weather can make them unsafe or close them down. Yet, many off-road enthusiasts somehow find their way and encounter some of the gnarliest trails and difficult pathways into the wild country.
Moab Trails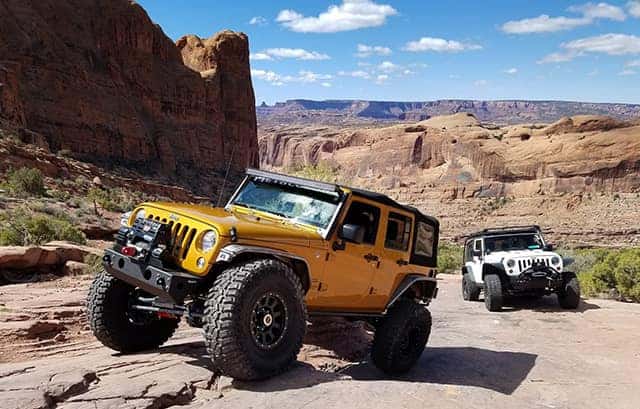 Located in Moab, Utah, the Moab Trails are considered one of the hardest trails out there. Surrounded by stunning views of natural rock arches, canyons, and the Colorado River plunging below vertigo-induced heights, the Moab Trails run for nearly eight miles and is recommended for hikers, bicyclists and four-wheel drive vehicles only. Off-roaders will hit a higher density of obstacles within the first mile that breaks out into uneven steps and ledges. Once vehicles approach the top — they are greeted with slickrock, blown sand and areas loaded with broken rocks and sandy dirt. Those ready to take on this trail, drivers will need excellent ground clearance, locking/limited slip differentials, and large diameter all terrain tires.
For more information visit here
Rubicon Trails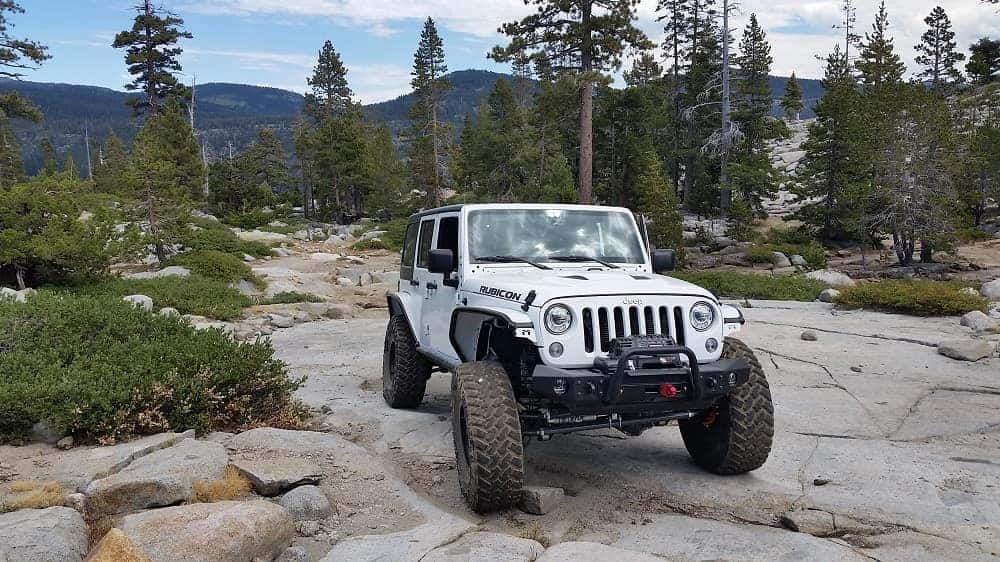 Located in the High Sierras near Lake Tahoe, the Rubicon Trails run about 22 miles and they are a non-stop adventure. Some say that there isn't a trail out there that even compares to the Rubicon Trail. The Rubicon journey consists not only of half road and half 4×4 trail, but of man-sized boulders, treacherous ledges and deep muddy waters. However, those ready to take on the Rubicon Trail are rewarded with exceptional surrounding views, fresh air and the satisfaction of conquering some of the most invisible obstacles. There are also two entrances to the trail, either at Wentworth Springs or at the Loon Lake Spillway. From Wentworth Springs, visitors will hit the obstacle known as Devil's Postpile, while those entering from Look Lake will encounter a shorter and simpler obstacle.
For more information visit here
Fordyce Creek Trail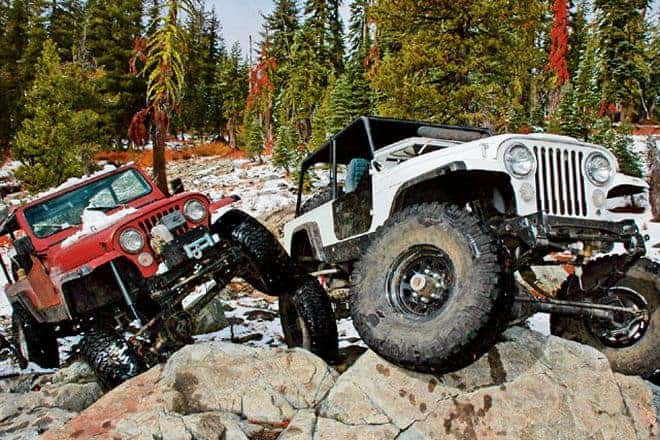 Located near Soda Springs, California, the Fordyce Trail is a 10.8 mile long trail and is primarily used for off-road drivers. Fordyce Trails are known more as being a rock crawling destination consisting of a six river crossing that can drown out any tire less than 35 inches in size. Keep in mind, 35-inch tires will only suffice if the water level is low ebb or low point . However, once that water increases, not even 44-inch tires will be able to make it through. If any off-roader is brave enough to take on this 10 mile long trail, make sure your vehicle is a well-lifted and a locked short wheel base with rocker guards and skid plates. Furthermore, drivers will need tow hooks and straps plus a winch.
For more information visit here
Lake Como Trail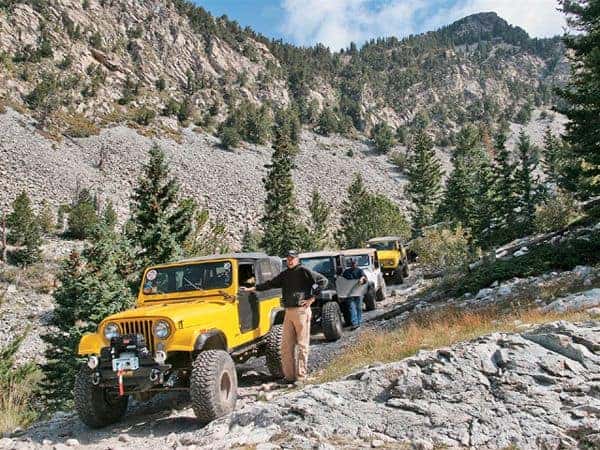 Located between Hamilton and Darby, Montana — the Lake Como Trail is about 7.5 miles long and wraps around the entire lake. The first mile and a half of dirt road can be driven by any vehicle that has low clearance. Keep in mind, this is Rocky Mountain territory so elevation will climb and FAST. At about 9,000 feet above sea level, even the average four-wheel drive vehicle will have difficulty and most likely call it quits. Furthermore, at 11,400 feet, off-roaders will hit a rocky slope full of loose rocks and sharp angled slabs. The only kind of vehicle that has a higher chance of making it through is a heavily modified, short wheel base 4-wheel drive type of vehicle. There's an interesting fact about the Lake Como Trail…back in 1997, the road was in danger of being shut down due to how challenging, and possibly dangerous, the trail is. However, because the community had a great deal of respect for the environment and proved that the trails are in fact challenging but not life threatening, the shutdown was lifted.
For more information visit here
Easter Jeep Safari


Departing from Moab, Utah, the Easter Jeep Safari is a nine day long event starting March 24th and ends April 1st. The Easter Jeep Safari consists of different trail rides and is hosted by Red Rock 4-Wheelers, INC. Participants are required to bring their own four wheel drive vehicle, while maintaining their own food and beverages for the trip. Certain essentials for the safari include, PLENTY of water, sun protections, and clothing to accommodate any type of weather conditions. The nine day trip has no restrictions as to the type of vehicle that is brought, however, high ground clearance and a two speed transfer cases are recommended to be included. With a total of nine locations, and the last "Big Saturday" which is the largest single trail ride consisting of about 30 groups that line-up and take off in every direction into 30 different trails!
For more information visit here
We love to hear from our readers, let us know what difficult trails ya'll have ever gone up against on our Hollywood Chrysler Jeep Social Media Page.
Photocred: discovermoab.com, rubicontrail.com, fourwheelernetwork.com, rr4w.com