Mudding Modifications To Do To Your Jeep Cherokee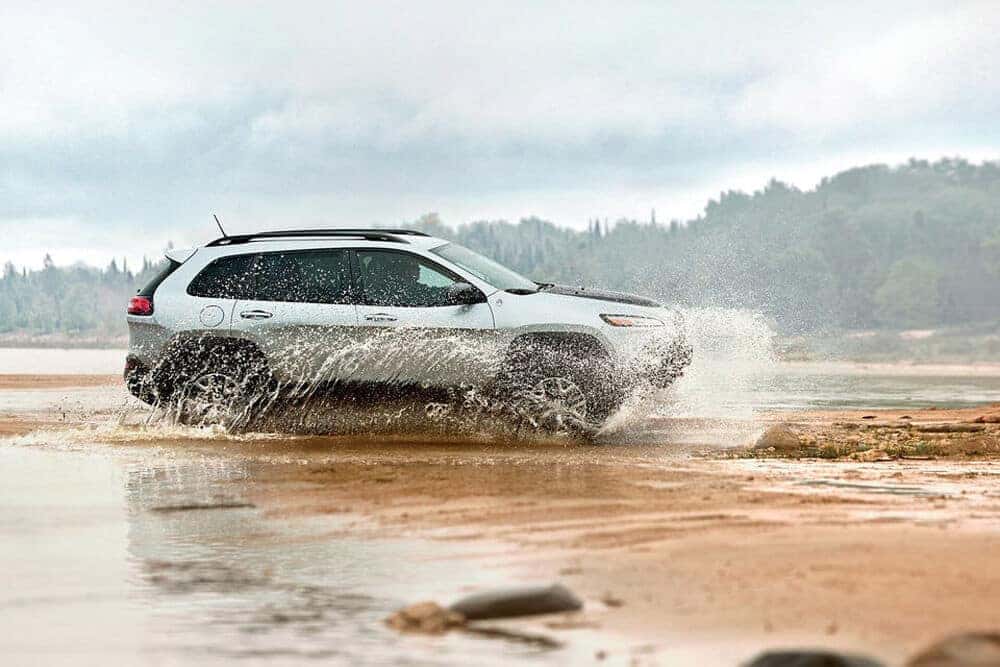 For those who are seeking adventure and want a few suggestions for vehicle modifications to improve their Jeep Cherokee, read ahead. We've done the research to help some our readers find interesting ways to spice up their Jeep life. Those craving ways to go offroading while keeping their vehicle safe and properly prepared, this is the ideal list to follow.
With many variations possible, Jeep owners know there's lots of ways to seek adventure and show off their SUV Wranglers aren't the only Jeep vehicle that can receive some serious modifications. Expand your Jeep Cherokee from limited travel capabilities to anywhere you want to go by following these ideas below.
Skid Plates
Skid plates are ideal for owners that want to protect the underside of their Jeep from natural obstacles. Strong skid plates help protect a Jeep's gas tanks, steering linkage and oil pans among other vital vehicle components. No matter what a trail throws at your vehicle, skid plates slide over obstacles and provide protection. Skid plates are commonly made out of steel, but there are skid plates made from other materials like carbon fiber, specialty alloys, stainless steel or aluminum. We recommend going with skid plates that don't block where oil is drained, allowing for easy access for oil draining.
Fender Trimming
Improving your vehicle's clearance abilities and reshaping your Jeep starts with fender trimming. Essentially fender trimming is a process that trims off the vehicle's fenders located in the wheel wells to make room for bigger shocks, larger tires or a lift kit. This is an option that most owners don't mind going through if they intend on going offroad or mudding. Letting a professional welder handle the job is the best bet. Jeeps that have trimmed fenders won't be limited to where they can travel, especially when paired with a lift and larger tires.
Leaf Springs
Leaf springs are a great way to shape up your Jeep Cherokee. In fact, owners that remove their current leaf springs and entirely replace them from other Cherokees can make even stronger leaf packs. Cherokees typically use 2.5 inch wide leafs, which is a common size, and plenty of vehicles can offer that exact size to switch them out. Most owners don't have to use have specific Jeep branded leaf springs.
You'd want to keep the main leaf from your Jeep Cherokee, but the rest is not as important. Make sure you have all the right parts before doing this modification. A leaf spring can be pointed out by any auto mechanic for you to properly remove or add them from/to your vehicle.
Unibody Stiffener
How a Jeep maneuvers over all terrain is dependent on how strong the vehicle is. To strengthen the Jeep Cherokee unibody and eliminate flex, unibody stiffeners are ideal. They provide a way to save a unibody from bending, twisting and cracking. Unibody stiffeners act as armor for certain sections of the vehicle body. Well placed unibody stiffeners also help make your vehicle less noisy and remove creaks you might have heard or noticed before adding one.
Better steering is acquired with added rock protection with unibody stiffeners. As steering and frames can become damaged, make sure you equip your Jeep Cherokee with the proper tools before you start your off road adventures.
For any modifications you want to try out on your Jeep Cherokee, check in with us at Hollywood Chrysler Jeep and we will work with you and your vehicle. We have professionals that can help you craft the Jeep Cherokee modifications you want and save you time and money with efficient installations. Make an appointment with us and we hope to see you soon.