Need a New Car for Your High School Grad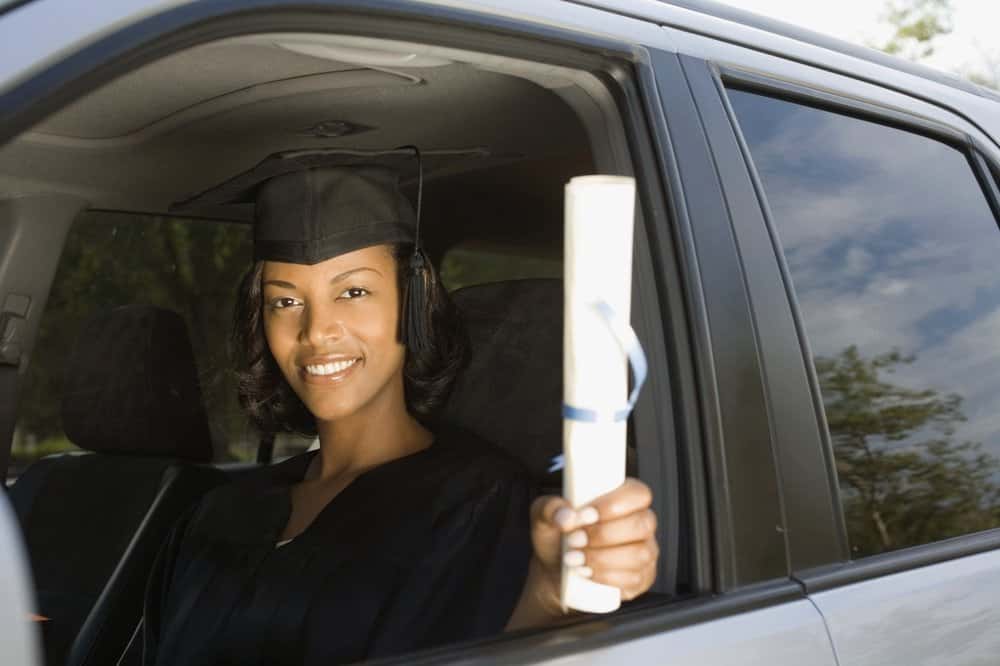 Some parents are looking for the perfect graduation gift for their recent high school grads. A gift that says, congratulations, good luck, but you are still my child and I care about you. That perfect gift is the Chrysler Pacifica. While you might have been looking to give them a new car for their gift, if you were, it should be the Pacifica and here's why.
Space for Moving and Friends
First and foremost, the Chrysler Pacifica has plenty of room for all of your son's or daughter's friends, as well as all of the junk they will be moving from apartment to apartment during their next few years away at college. The Pacifica is available as a seven or eight passenger vehicle, so that comfortably seats plenty of friends.
Then when it comes time to go from the dorm to the apartment or even back home for the summer, the Pacifica's second- and third-row seats can be folded into the van's Stow 'n Go storage system and there is 140.5 cubic feet of space, which is a ton of room for furniture, TVs and clothes. Oh, and the vehicle's trunk is very spacious which also makes loading the vehicle with all of the necessities for tailgating very easy.
Fuel Economy and Sustainability
Younger generations are said to be more concerned about fuel economy and the environment, so there's a good chance your college student will love driving around the hybrid version of the minivan, the Pacifica Hybrid. However, if your kid doesn't really care about fuel economy, if you point out that their savings on gas money will mean they will have more money to spend on food and other college stuff, they may really start to love the idea of a fuel efficient vehicle.
Tech
There's no one better at mastering technology than the youngest generation. Even though the Pacifica is a minivan and some people think of minivans as "boring," it is loaded up with some of the most advanced tech features available. The Pacifica has a built-in touchscreen, a backup camera and FCA's infotainment system. The Pacifica is also available with the UConnect app, which keeps drivers connected to their car.
Safety Features
Finally, safety. Knowing that your son or daughter is driving around in a safe vehicle is priceless. The Chrysler Pacifica is the only minivan to earn an I.I.H.S Top Safety Pick+ and it is also available with the most advanced preventative safety technology systems out there. Lane control warnings, perpendicular park assist, forward collision warnings, and more, your child will be safe in the Chrysler Pacifica.
So, want to give it a go? Bring your high school graduate to Hollywood Chrysler Jeep to test drive a new Chrysler Pacifica today.