Why You Need to Clean your Jeep After Mudding and How To Do It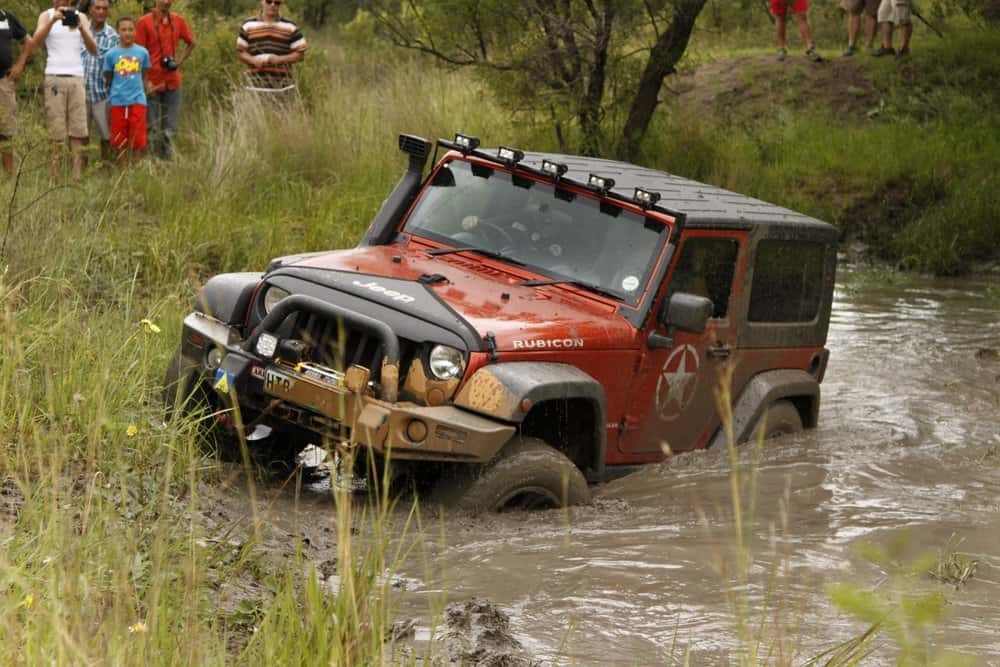 Driving around with a mud all over your Jeep is kind of like a "badge." Some Jeepers love  nothin' more than showing off their rig after mudding. However, the fame of showing off some mud isn't always the best idea.
Cost of Caked on Mud
The longer mud remains on the Jeep, the more it dries and the harder it is to scrub off later.
If mud dries on the vehicle's wheels it can cause imbalance the wheels of the vehicle and can cause it to shake and drive unevenly.
When mud dries on the front of the vehicle it can cake onto the radiator. This is a huge problem because it can cause the Jeep to overheat.
Mud on lights can make them less bright and more ineffective, which is especially dangerous for night-time driving.
Tips for washing your muddy Jeep:
Pressure wash, pressure wash, pressure wash. Especially the undercarriage. Even just a couple of hours after mudding, mud can be very difficult to get off with just a normal hose.
Clean EVERYTHING. A professional car wash does this the best, but if you decide to yourself don't forget about the lights, underside, and inside the wheel wells.
When cleaning the engine or under the hood be very careful. Use a sponge with a bit of water as opposed to spraying everything under the hood. Water getting into the air intake sends it on a straight line to the engine which is a bad way to end an adventurous day.
Need a new Jeep to take mudding? Check out our entire inventory of Jeeps at Hollywood Chrysler Jeep here.