No Plans For a Hellcat Wrangler or Gladiator – Yet!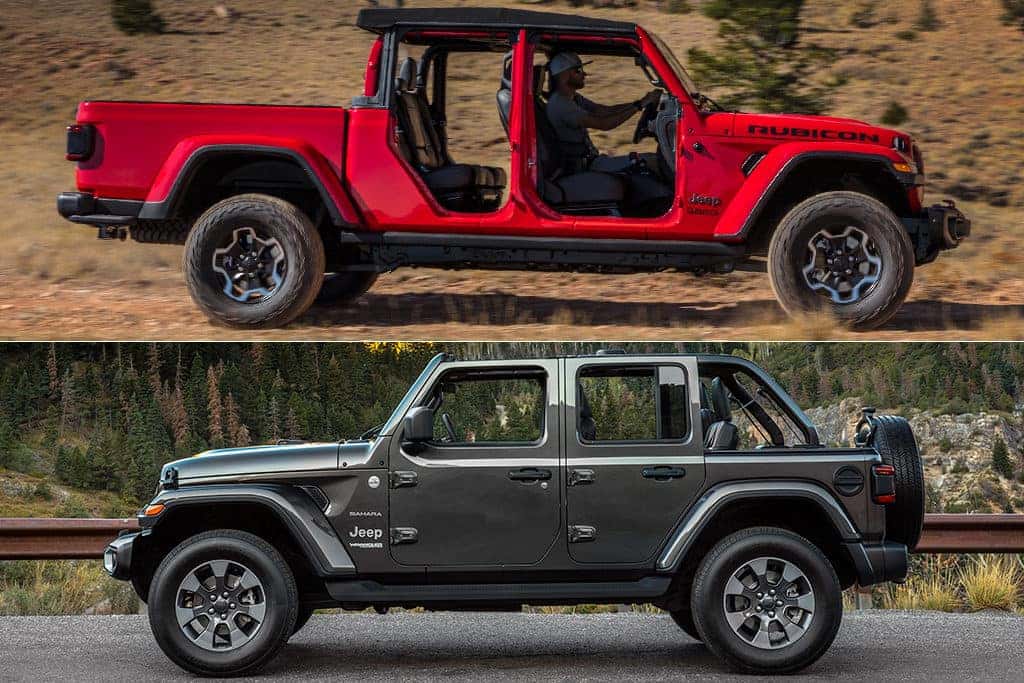 Speed demons who moonlight as Jeepers may have to cool it with their "Jeep Hellcat" dreams according to Tim Kuniskis, the head of Jeep brand North America. While the renowned Dodge Hellcat engine "fits like a glove" inside the Jeep Wrangler and Gladiator, it's unlikely that the brand will be placing it under the hood of these two vehicles any time soon, possibly due to its sheer power. New engines have become available for Jeep vehicles over the years, but the standard 285-horsepower Pentastar V6 seemingly reigns supreme. A newturbo charged 270-horsepower inline-four engine is available as an upgrade, with a diesel-powered option slated for availability sometime in 2020.
Despite the fact that the Hellcat is a known gas-guzzler, many enthusiasts support a supercharged V8 as an option on Jeep vehicles. Even though this would substantially alter the vehicle's fuel economy, making it take a turn for the worst, for some enthusiasts the tradeoff would be worth it. The only thing stopping the brand? It all comes down to safety. Sure, Kuniskis stated that the engine fits like a glove in the JL-generation Wrangler and all-new Gladiator models, but the fact of the matter is that it fits a little too snug.
"You have nothing that can be used to absorb energy in a crash. It's not a problem to put it in… except it would never pass any crash tests, and that's a problem," Kuniskis stated.
Obviously, Jeep is responsibly not even entertaining the idea of manufacturing an unsafe vehicle, regardless of the thrill-factor. The only way we'd ever know what kind of power is generated from adding a Hellcat engine to a Wrangler or Gladiator is if an enthusiast took matters into their own hands. The upside to all this is that we've glimpsed its potential – the same engine rests under the hood of the Grand Cherokee Trackhawk and it's packed with 707 horsepower and 645 lb-ft of torque.
The Grand Cherokee Trackhawk can go from 0 to 60 mph in only 3.5 seconds. Let us help you put these specs in perspective – the Grand Cherokee Trackhawk boasts about as much horsepower as the most powerful (and street-legal) Mustang that Ford can manufacture. It could easily beat a Mercedes-Benz C63 AMG in a 0-60 test by three-tenths of a second. These unusual performance specs sure are a departure for a brand like Jeep – a brand that easily earns much more recognition thanks to its off-road prowess, but given how many brands Fiat Chrysler Automobiles (FCA) has under its umbrella, cross-products are not surprising.
The Jeep Grand Cherokee Trackhawk has a starting MSRP of more than $86,000 and when optioned with numerous Jeep packages can easily climb its way up to the six-figure mark. For the price alone it would certainly be worth it for Jeep to pull off a Hellcat Wrangler or Gladiator if it could, but safety is the priority. Who's to say the automaker won't make some adjustments down the road? Jeep could easily design a powerful engine of its own and gives the public what they're clamoring for – a horsepower-hungry Wrangler or Gladiator.
Explore the Jeep lineup at Hollywood Chrysler Jeep, whether you're searching for something luxurious – like the Grand Cherokee – or in need of something a little more adventurous – think along the lines of a Jeep Wrangler. Follow Hollywood Chrysler Jeep on social media to be in the know when the 2020 Gladiator finally rolls across our dealer lot.
Photo Source/Copyright: Jeep