Off-Road Racing and the Jeep Wrangler Rubicon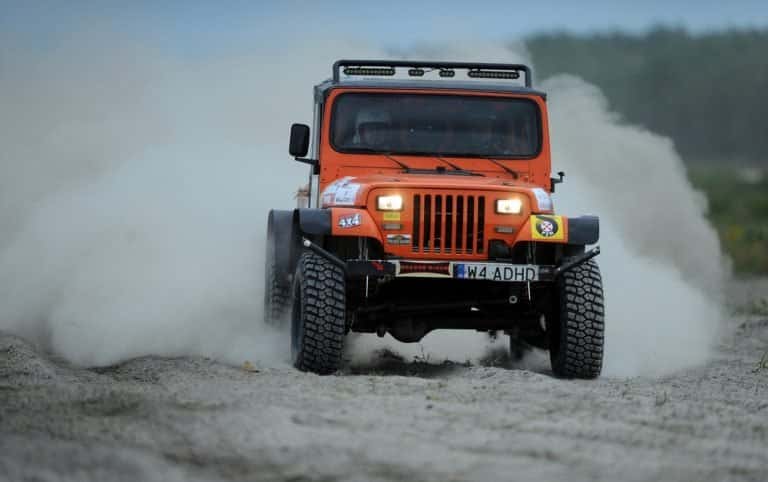 You have probably heard of drag racing, track racing, and NASCAR, but have you heard of off-road racing? If not, you are in for a treat. Off-road racing is for those with a need for speed and adventure. If you haven't heard of it, check it out and see how the Jeep Wrangler Rubicon is perfect for this sport.
Off-road racing
Off-road racing is a sport in which Off-road vehicles from dirt bikes and ATVs to tricked out Jeep's compete in various types of races. Some examples of the more famous off-road races include Lucas Oil Off Road Racing Series, TORC Series, and Baja 1000 (check out the link for the video). If you like what you see, and think you have what it takes Lucas Oil Off-Road allows for entries on their website, as do many other off-road racing series.
Jeeps + Features
The good thing about Jeeps, particularly the Jeep Wrangler, is that they are meant for off-roading. However, if you plan on entering, learning, or testing out off-road racing or racing tracks at any point, there are some necessary features to keep in mind. First, it is important to either get a Jeep and upgrade it with all the needed off-road features like drivetrain systems, tires, wheels, and so on. Or, you can take a short cut and invest in the Jeep Wrangler Rubicon, because that Wrangler trim comes standard with most off-road features needed for tough or difficult terrains.
Some features that are excellent for off-road racing and that are standard on the Wrangler Rubicon include the 285-horsepower V6 engine that produces 260 lb-ft of torque, Command-Trac and Rock-Trac 4×4 Systems, skids plates, and a stabilizer bar. These features allow for a fast, smooth, and safe ride. But just remember to maker sure you know what you are doing, and only try it out with trusted and reliable companies and tracks.   
Click here to see some of the off-road racing Jeeps that we love! We have plenty of off-road capable Jeeps at Hollywood Chrysler Jeep. Check them out here.
Photo source: Shutterstock