Four 4WD Off-Road Locations: Colorado, Part Two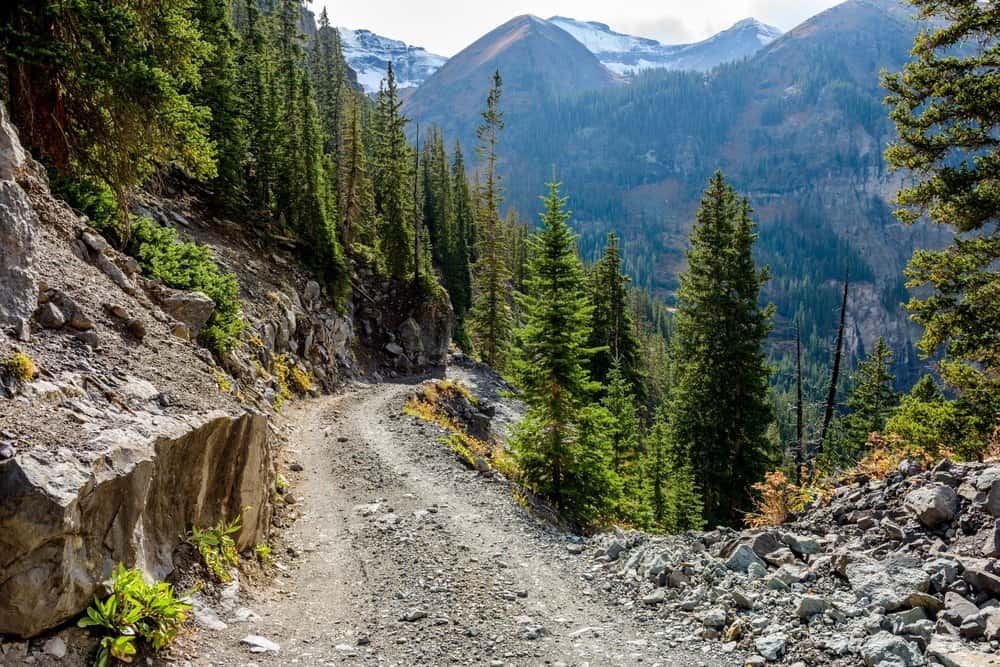 Colorado is known as the place with incredible beauty as there are several stunning places to visit. Almost as Mother Nature's way of preserving these places from getting damaged by humans, these special sights are not easily accessible because they require a skilled driver and a four-wheel vehicle. Below is past-two of our Colorado Jeep 4×4 trails list. All of these places are located in southwest Colorado near Telluride and are only accessible with a Jeep 4×4 or a four-wheel drive vehicle.
Black Bear Pass
Black Bear Pass is a set of trails that are widely-know by the Jeeping community in Colorado and is the location of the annual Jeeper's Jamboree held in the summer. Due to winter-like conditions for a majority of the year, the trails are only open in the summer. Often referred to as the "most dangerous pass in Colorado," since it has a series of intense switchbacks. The highest point of the pass sits at 12,840 ft., so be cautious of elevations sickness.
Imogene Pass
Like Black Bear Pass, Imogene pass is another very difficult trail as it is ranked a 4.5 out 5 in difficulty. The 17-mile road ventures from Telluride, CO to Ouray, CO. While the pass is manageable there are Jeep tours for those who don't want to risk it. While navigating the roads and switchbacks, they provide guests with a bit of history and conversation. Reaching elevations of 13,114 feet, Imogene Pass is the second highest in pass in Colorado.
Bridal Veils Falls
At over 365 feet high, Bridal Veils Falls is the second highest waterfall in Colorado. Though the drive only takes about 15 minutes to complete from the main drag, steep angles up and down mountain require a four-wheel drive vehicle. Once the vehicle makes it to the top, drivers and passengers have a beautiful view of the San Juan Mountains.
Lizard Head Pass
So the Lizard Head Pass doesn't require 4-wheel drive to see, but since it has been dubbed "one of the most beautiful drives in America," we wanted to include it. At an elevation of 10,000 ft., much of the pass has views of pristine meadows. The road stretches over 236-miles and cuts through the San Juan Mountains and Uncompahgre National Forest and the near-by Trout Lake is a beautiful picturesque scene.
Check out the available Jeep inventory at Hollwood Chrysler Jeep, located just outside of Ft. Lauderdale. We have a great selection of four-wheel drive cars that can handle these beautiful and fun roads to drive.
Four 4WD Off-Road Locations: Colorado Part one can be found here.
Photo source and copyright: Shutterstock / Sean Xu