Pacifica Hybrid: Better Than any 3-Row Crossover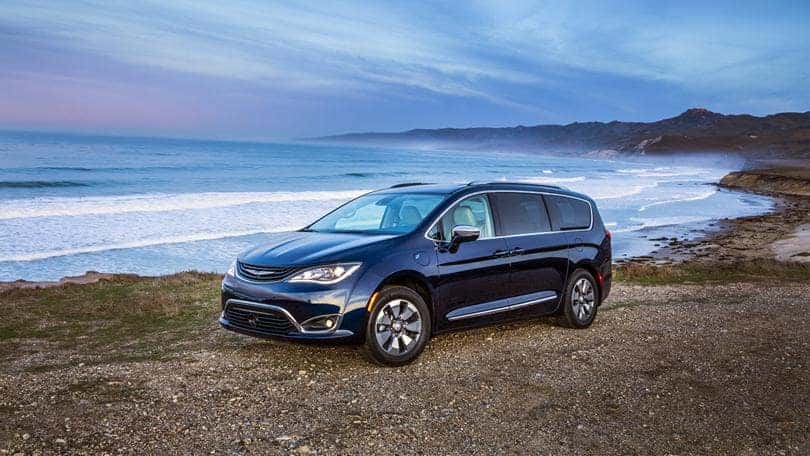 In the market for a three-row crossover? Forget about crossovers and look no further than the Chrysler Pacifica Hybrid. Sure, minivans aren't notorious for being fashion-forward, but they do offer much more practicality than the majority of car-based utility vehicles on the market today. Some experts believe that the Pacifica Hybrid might just be the best vehicle that Fiat Chrysler Automobiles (FCA) builds today – it may feel like an asinine claim to some considering the latest generation JL Wrangler from the automaker is more refined and capable than ever, but here are six reasons why the Pacifica Hybrid is the automaker's all-star.
Exterior Design
This minivan exudes a polished feeling thanks to its exterior design that makes it look more expensive than it is. Its elegance lies in the tasteful and flowing design lines that lend it a futuristic look. The Limited trim of the Pacifica Hybrid even includes a tri-pane sunroof – what other extremely efficient vehicle is going to offer owners a sunroof this impressive?
Interior Design
A luxurious cabin awaits passengers and driver alike once the doors are opened. The Pacifica Hybrid offers an interior clad in nicely textured soft plastic, high-quality leather, and a seemingly flawless build. Piping on the seats, coupled with the brightwork on the steering wheel and the dashboard's contrast stitching add a touch of class to the interior, while FCA's Uconnect infotainment system is readily available and easy to use thanks to its straightforward design. Dials and switches make climate control a breeze as they're plainly laid out on the center stack.
Comfort
All three rows of the Pacifica Hybrid offer levels of comfort that just can't be found on other three-row crossovers that usually have a tiny last-row bench they like to refer to as "seating." Individual armrests on the driver-and-front-passenger bucket seats aren't only an old-school touch, they also allow for more storage space in the center console. Ergonomic captain's chairs make up the second-row seating. The Pacifica Hybrid does away with the classic Stow 'n Go fold-away seating that's a standard on the non-hybrid variants as engineers needed somewhere to mount the van's 16 kWh lithium-ion battery pack. Unlike in three-row crossovers, the third row in this minivan is perfectly suitable for adults with ample leg, head, and hip room – elevated bottom cushion included!
The First Plug-in Minivan
Industry experts were pleasantly surprised to find out about the all-electric driving range: an effective 33 miles, quite impressive for a vehicle this size! The Pacifica Hybrid smoothly and quietly transitions as it accelerates without using a drop of gasoline, while internal combustion waits to kick in once the battery is depleted. Owners can enjoy peace of mind thanks to a generous 10-year/150,000-mile warranty that covers the battery pack. When running solely on battery power the Pacifica Hybrid reaches top speeds of 75 mph, while the modified version of FCA's classic 3.6-liter Pentastar V6 generates 260 horsepower when working alone.
Savings
Owners can expect to see fuel savings costs while at the pump thanks to the Pacifica Hybrid and its 84 MPGe – that's miles per gallon equivalent rating when relying on battery power alone. When burning gasoline, the minivan is expected to average 32 mpg. Once more, these numbers are quite impressive when we take into consideration the minivan's size!
Overall Ride & Handling
We've established that the Pacifica Hybrid has plenty of curb appeal, a comfortable and luxurious cabin, and a powertrain that delivers savings at the fuel pump. What else can the Pacifica Hybrid have the bragging rights to? A refined driving experience thanks to its tires and soft suspension tuning that make for a cushy ride. Overall road harshness is no match for the Pacifica Hybrid that thanks to its Pentastar V6 and duet of electric motors that work in tandem to deliver brisk acceleration at all speeds. There's no fragility in the way this Chrysler handles itself
Check out the new 2019 Chrysler Pacifica Hybrid and schedule a test drive today here at Hollywood Chrysler Jeep! If you're intrigued and want to learn more check out how this hybrid fares on a road trip or chat with us on Hollywood Chrysler Jeep social media.
Photo Source/Copyright: Chrysler