Pacifica's Stow 'N Go System is for More than Seats and Cargo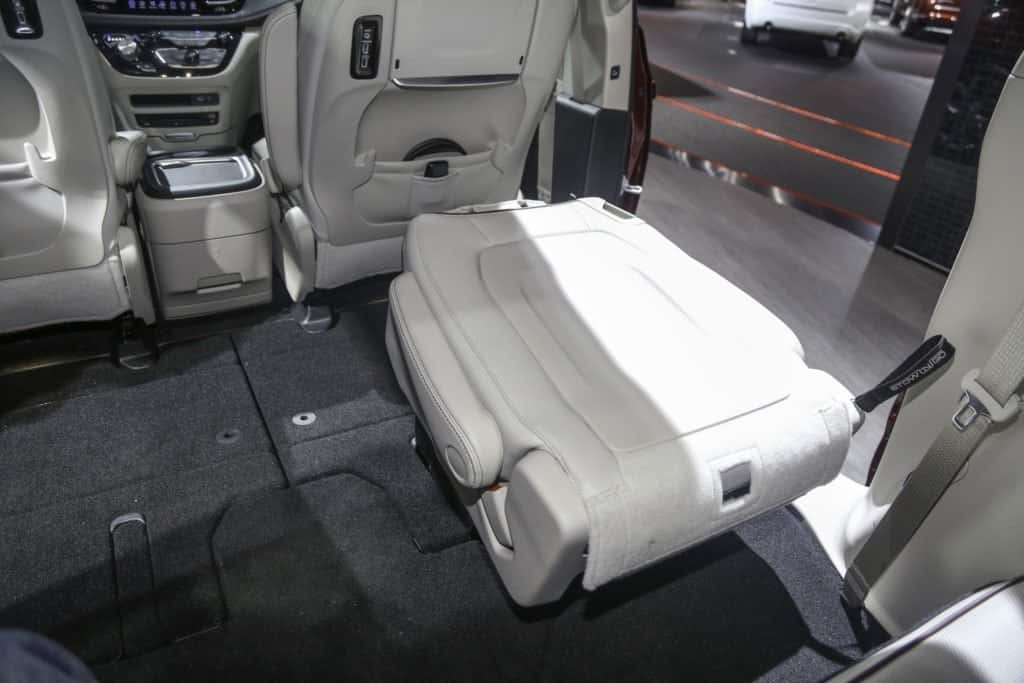 By now you may have heard about the Stow 'n Go seating and cargo system that is in the new Chrysler Pacifica. But have you ever thought of the other ways Stow 'n Go seating can be used?
What about using the compartment bins for another type of storage or using the flat space the seating provides for something other than cargo? Below are two things to do with Stow 'n Go storage apart from using it to haul cargo!
Cooler
Have you seen people use the storage compartments on the side of a Ram truck as a cooler? It's a pretty cool feature and you can do something similar with the Stow 'n Go seating in your Pacifica. The Stow 'n Go compartments don't have a drainage cap like the Ram truck's compartments, but there's an alternative! There are removable bins made specifically for the Pacifica and there are also soft-side coolers that fit in the Stow 'n Go storage compartments. Just get the plastic bins, get your ice, empty into the cooler or removable bins and you're ready to go. This is perfect for people who make short camping trips! No need to fear bears getting into your food anymore.
Flat space for camping
People use the bed of their truck as a bed, why not the floor of the Pacifica? With all the Stow 'n Go seats down there is plenty of space for a tall adult to stretch out. If you really want to get fancy, add in an air mattress! Whether you need a quick cat nap while your kids are at soccer practice or you want a more comfortable sleeping space when camping, the seats in the Pacifica fold flat in seconds!
Picture laying in your Pacifica on the makeshift bed and looking at the stars through the award-winning panoramic sunroof. Sounds pretty nice to us.
Try out all the possibilities with Stow 'N Go seating for yourself and get a Chrysler Pacifica at Hollywood Chrysler Jeep today!
Photo source: Motor Trend