Personalize Your New Jeep Wrangler with These Mods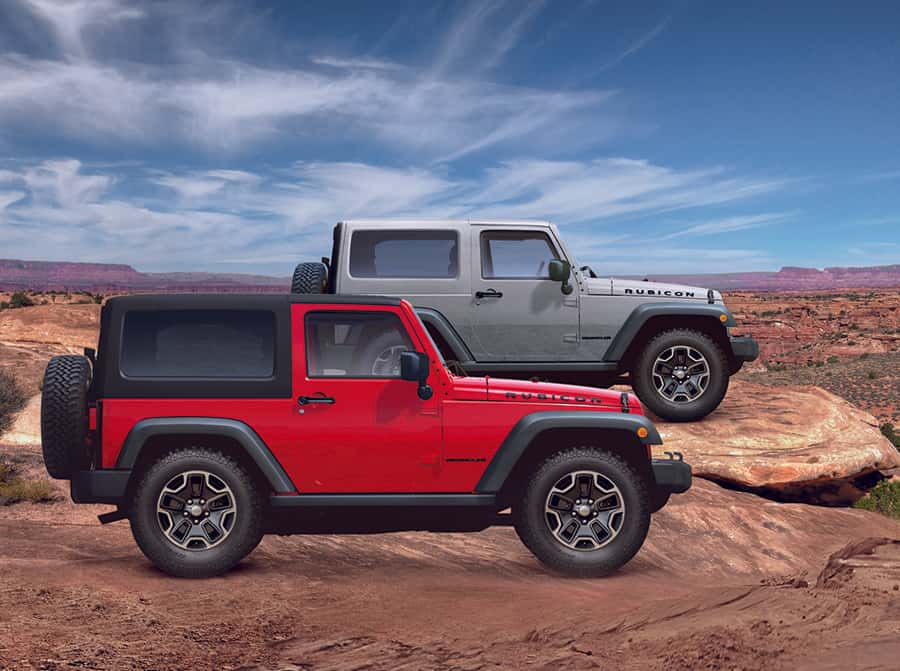 You went, you test drove, you conquered and now victory is claimed. It's certainly exciting when a new Jeep owner has their new beautiful piece vehicle parked out front, but the next question is…what's next?
Should Jeep forum posts be the first stop to read up on what their first mods should be? Bumpers? LED Lights? Soft tops? So many options … so many possibilities!
Bumpers
Bumpers, believe it or not, are more useful than drivers think. However, the biggest question on every drivers mind is: why bumpers? Doesn't the Jeep already have bumpers? Well, yes. However, those are as useful as gasoline in a fire.
"Whether preparing your vehicle for ultimate off-road adventures, expanding your Jeep's capabilities, or protecting your assets, at Smittybilt we know customers want the highest quality, most innovative and affordable parts around," says Smittybilt's Glen Kukula. "That's why we offer a wide range of bumpers that are high quality, feature-rich, and designed to meet the function and budget of our customers."
Jeep owners have three options for bumpers:
Stubby – a shorter bumper about grille-width in length
Tubular – a simple two-tube design that runs across the front, with some involving a hoop around the center for added protection
Modular – a stubby-type bumper that has various optional components which can customize its look to your needs
For those who are looking for something on the affordable side, all three will do that trick. However, after market can get a bit pricey, so it's up to the drivers preference.
Grab Handles
So everyone knows those handles above their car doors – Ya know…the ones you usually hold on to real tight when they take a turn too sharp. Yea, those! Every car comes equipped with handles bars of some kind. However, a Jeep's roll cage actually offers a better-type handle. Not only can driver's use it when needed but also when entering and exiting the car.
"Most of us need a little help jumping into a stock Jeep Wrangler, let alone a lifted one," said Welcome Distributing President Ken Welke. "You don't need to tear up your seat and steering wheel when you climb in. Instead, use GraBars which are incredibly convenient and compliment your Jeep so well that (new Jeepers) will wonder why these grab handles weren't included from the factory."
Replacement Hood Latches
For most Jeep owners, the noise of their hood moving isn't a surprise. So imagine driving on the highway and the fear begins to settle that the hood might just fly off. The reason for this is because factory just puts a soft, stretchy rubber latch that doesn't allow the hood to stay in place when running at higher speeds. Just to be clear, the hood will not fly off. Aftermarket Latches, like Daystar Hood Wranglers, really take the prize for adding a "beefier" latch to your Jeep.
"Daystar's Hood Wranglers provide a more positive lock that keeps the hood securely shut for peace of mind," says Daystar's Don McMillan. "They're constructed of heavy-duty polyurethane and will stop the (hood) flutter on your 2007 or newer Jeep JK Wrangler."
In need of a new Jeep Wrangler? You can search our Jeep Wrangler inventory online at Hollywood Chrysler Jeep here, or you can come visit us on N. State Road 7 and test drive some new models today!