Reasons Why Students and Parents Would Want a Jeep Grand Cherokee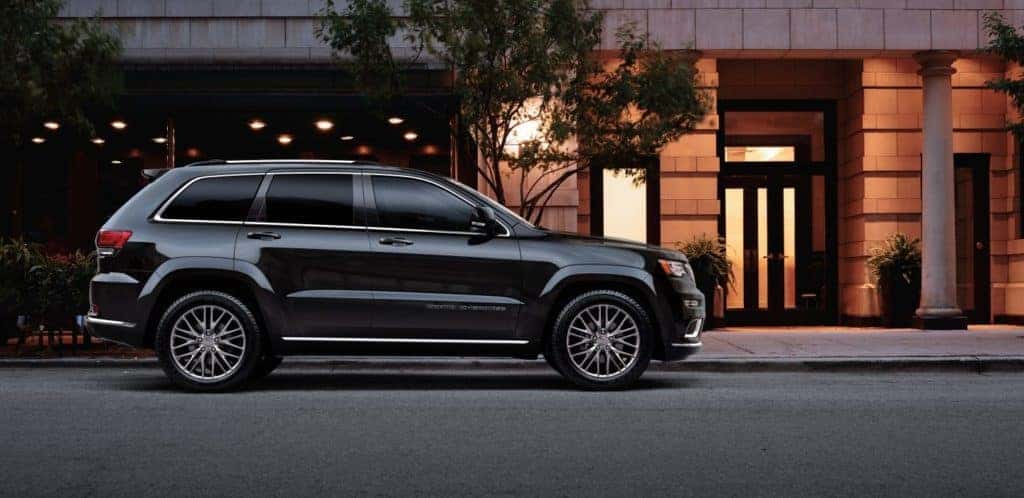 Choosing a car for college can be very confusing and difficult – there are many options on the market for both students and their parents, and they're probably not going to end up agreeing on the same "perfect car for college". Luckily, there are vehicles and options that do exist to please both a college student and the parents of a teen driver. The Jeep Grand Cherokee Limited is one of those options and here is a list of why.
Safety
The backup camera is a life saver. Whenever you pull out of a spot you can see right behind you. There is also an available feature that is very helpful along with the backup camera that beeps if the vehicle senses another vehicle approaching while you're pulling out of your parking spot.
Lane departure warnings* come in handy, especially if you don't even notice yourself drifting into another lane. The car will turn the wheel slightly to bring you back to the center of the lane.
The forward collision warning system is a feature that parents are going to be extremely happy to provide for their teen driver. This system will sense if their car is quickly approaching another vehicle and will actually attempt to bring the vehicle to a complete stop in order to prevent or mitigate a potential car incident. Along with the breaking feature, the screen in front of the steering wheel will actually flash "BREAK!" in bright red text and make loud alarming noises to get the drivers attention before intervening.
There are a total of 7 airbags located throughout the vehicle, which is very comforting to know, especially for a college students' worried parents.
Driving on the highway is something most college students can't avoid. The Jeep Grand Cherokee Limited drives so smoothly at any speed (within the speed limits, of course!), so any amount of time on the road is an easy smooth ride.
Convenience
Cup holders are super important when driving around with your friends in college. If you pick up coffee or tea with your buds you're for sure not going to want it to end up all over the seat. There are 8 cup holders in total, which is honestly more than enough to secure beverages from spilling and falling all over your awesome car.
A really cool feature for unlocking the car door is if you have your key fob on your person, you don't even have to press a button. Simply touch the door handle and the car is unlocked.
The heated front seats, back seat and steering wheel features are very useful for those chillier seasons.
The fuel economy has an EPA of 19 mpg in the city and 36 mpg on the highway – Great for weekend road trips or local adventuring around the city.
The truck is already huge. Fold down the back seats and you have a fortress – This makes packing luggage and pieces of furniture a breeze. With the seats down you can fit 24 carry on pieces of luggage!
Technology
Plug in or wirelessly connect to Apple Carplay or Android Auto for hands free entertainment. You can listen to your favorite tunes through the awesome stereo system or return your Mom or Dad's phone call by just speaking to Siri or Google Assistant and asking to make a call, completely hands-free.
Getting lost in an unknown area is never fun, especially if your cell phone dies and you happen to have unfortunately forgotten your charger that day. The Jeep Grand Cherokee Limited has an included full feature touch-screen navigation system that can easily help you get back on track and to your desired location.
With all these great features, the Jeep Grand Cherokee Limited and other Jeep Grand Cherokee trims are fantastic choices for a college student or teen driver. Find yours at Hollywood Chrysler Jeep.
*With LaneSense Lane Departure Warning Plus
Photo Source/Copyright: Jeep.com