South Florida's St. Patrick's Day Parties and Events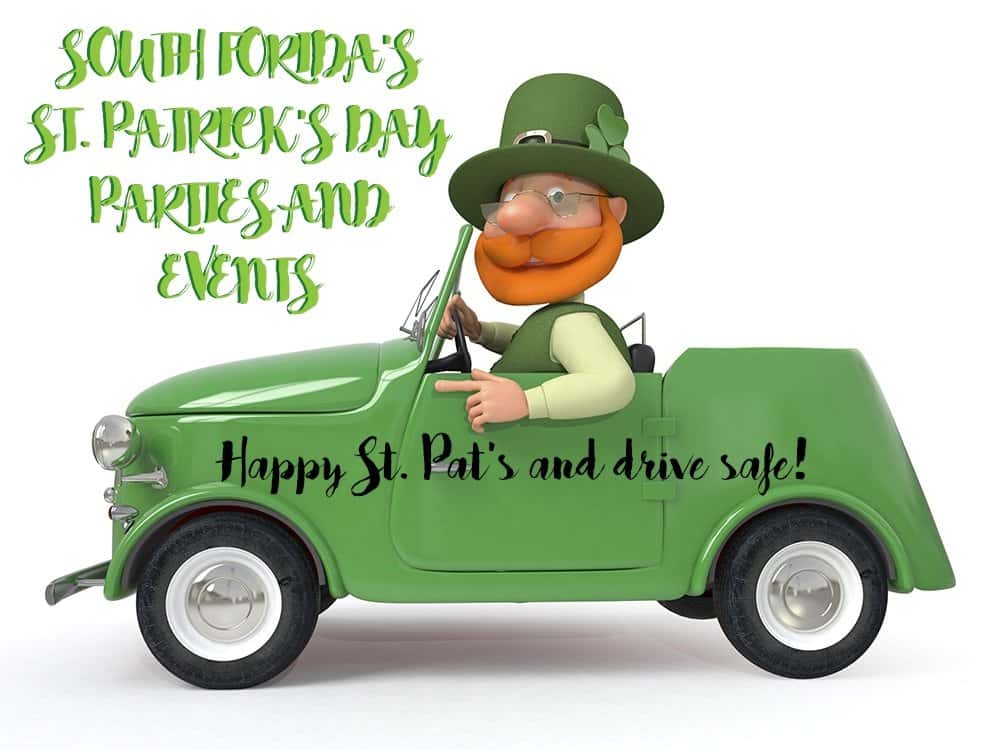 While many of the St. Patrick's Day Festivals were held on the weekend before the holiday, there are still several St. Paddy's Day parties and bar crawls that will be held in South Florida on the actual holiday. Here are four of the biggest local St. Paddy's Day parties taking place on March 17. If you are a serious St. Patrick's Day celebrator, skip the party and come buy a green Jeep!
St. Patty's Day Wynwood
Mana Wynwood, 2250 N.W. 5th Ave., Miami
Begins at 2:00 p.m.
theswarmeffect.com
One of the largest St. Patrick's Day celebrations in South Florida, St. Patty's Day Wynwood is always a fun day of celebration. Best of all this is a free event and open to the public. The event includes a DJ and music and everyone is able to bring their own green beer or other festive drinks.
Gulfstream Park St. Paddy's Bar Crawl
5:30 to 8:30 p.m.
Gulfstream Park, 901 S Federal Hwy., Hallandale Beach
GulfstreamPark.com
After picking up a beverage passport in Champions Plaza, guests can enjoy $2 beers at locations such as Cantina Laredo, Martini Bar, Frankey's Sports Bar and more. Frankey's Sports Bar will also offer traditional Irish food as well as drinks at half price.
Paint the Promenade Green for Three Days at the World of Beer
World of Beer at 4437 Lyons Rd, Ste. E-101 in Coconut Creek
Begins at 3 p.m.
worldofbeer.com
Beginning the three-day event on Thursday will be a St. Patrick's Day Party that will include specials on traditional Irish drafts and Friday's specials will feature local Irish-style beers. Saturday's finale event will be an all-day and night block party.
Maguires Hill 16
Maguires Hill 16, 535 N. Andrews Ave., Fort Lauderdale
Begins at 8 a.m.
maguireshill16.com
Beginning with a traditional Irish breakfast, partygoers at Maguires Hill can get an early start to festivities on St. Patrick's Day. All the fun will be held in the large outside tent and will include Irish dancers, bagpipes and cloggers. Traditional Irish food will be served throughout the day and night.
We hope you have a great St. Patrick's Day! Drive safe, South Florida!