Get Ready for These Spring Jeep Events Across Florida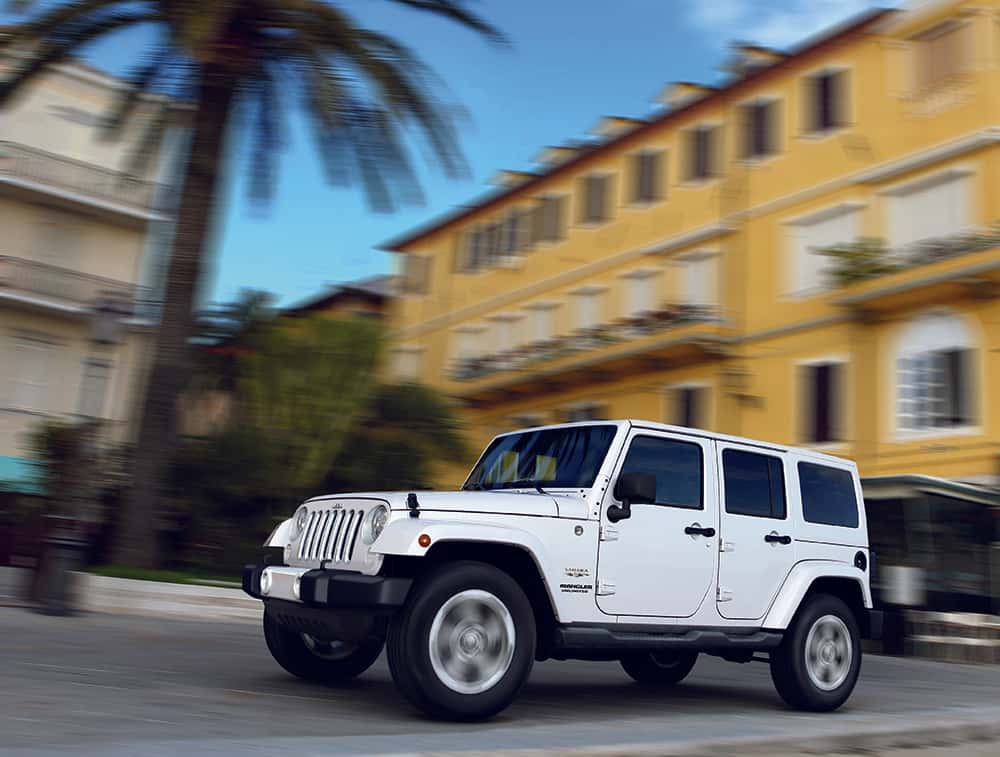 While a lot of the country is still thawing out from winter, March and April are one of the best times of the year in Florida. The weather is beautiful, people are visiting and there are tons of awesome outdoor events, especially for Jeepers. Take a look at some of the cool events going on across the state this spring.
Fort Lauderdale International Auto Show
March 23-26 in Fort Lauderdale
Hollywood Chrysler Jeep is heading back to Fort Lauderdale's annual auto show at the Broward County Convention Center. We will have several stock and lifted Jeeps on display as well as the new Pacifica. At our display, guests will have the chance to win a toolbox or money to use on Mopar parts! Come by and see us.
Rock the Ocean's Tortuga Music Festival
April 7-9 in Fort Lauderdale
We're throwing this event in here because a lot of Jeepers love country music and come by when Dina B., from the country music radio station, KISS 99.9 visits Hollywood Chrysler Jeep. If you are looking for a country music fix, buy a ticket to Tortuga Music Festival to see some of the top country music singers perform live on Fort Lauderdale Beach and support various organizations like REEF and the Coral Resortation Foundation that support, research and protect our oceans. This would be an awesome event to show up in the Jeep Wrangler JK Guy Harvey Edition!
Wrenching Party
April 15 starts at 8:00 a.m. in Davie
Ready to get down and dirty? Black Sheep 4x4s is a local Jeep club that is active in the community and they are gearing up to host a wrenching party in April. The event is open to anyone who wants to come out and lend a hand or hang out. Bring your own chair as they are limited. Only members' Jeeps will be worked on, but it is a great opportunity to learn how to do mods to your own Jeep and meet some other Jeepers. For directions email Scott at info@blacksheep4x4s.org.
Third Annual Morris Jeep Event
April 22 from 10 a.m.- 3 p.m. in Pompano Beach
Hundreds of Jeeps and Jeepers head to the Morris 4×4 Center to show off their vehicles and talk with other Jeep lovers at what is the area's biggest Jeep event. There will be vendors, prizes and plenty of unique Jeeps and KISS 99.9 will be in attendance as well. Come by Hollywood Chrysler Jeep to buy parts and upgrade your Jeep before heading to the event.
Jeep Beach 2017
April 25-30 in Daytona Beach
Though Jeep Beach is a bit farther than the other events, this is a must-do event for Jeep lovers because it is one of the few places in Florida you can drive your Jeep on the beach. This is one of the nation's biggest Jeep-only events and events take place on the beach and at the Daytona International Speedway. Events include concerts, block parties, and awesome off-road courses and obstacles to test your Jeep!
And, don't forget about Go Topless Day, scheduled for May 20! We will fill you in with more details about local activities in the next few weeks.
In need of a new Jeep?
Hollywood Chrysler Jeep has all of the latest Jeep models, including the Jeep Renegade, Grand Cherokee and Cherokee. We just opened our new showroom, so come by and see us today!