Stellantis Plans $99 Million Investment for New Engine Production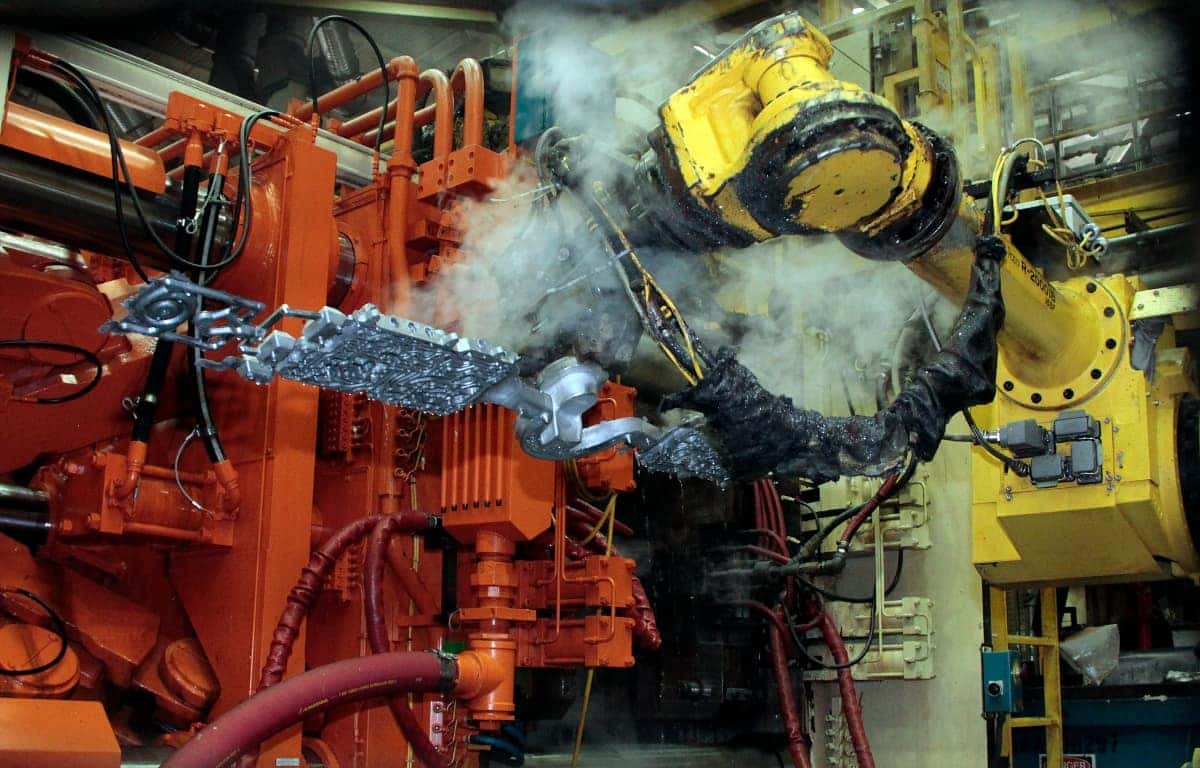 Electrification remains front and center for Stellantis, Jeep and Chrysler's parent company, as the automaker announced it'll invest a total of $99 million across three North American production and assembly plants. The latest investment is destined for the Dundee Engine Complex in Michigan, the Etobicoke Casting Plant in Toronto, and the Kokomo Casting Plant in Indiana. All three production plants will focus on a new four-cylinder turbocharged engine. The new engine, a 1.6-liter turbocharged Inline-4 unit features direct fuel injection and flexibility to accommodate hybrid-electric vehicle needs. This latest engine offering from Stellantis–and Jeep– is based on an engine that's currently in production for the automaker's European models. Experts believe Stellantis will power two future North American models with this same engine, but there haven't been any specific announcements as of yet. Production is scheduled to kick off in early 2025. 
Dundee Engine
The biggest chunk of Stellantis's investment will be designated for the Dundee engine plant, to the tune of nearly $83 million. Dundee is destined to become the final assembly location for the upcoming engine. Production of the 3.6-liter Pentastar V6 (the upgraded version) will continue in Michigan, with the Jeep Grand Cherokee and Jeep Grand Cherokee L taking the bulk of the engines. Stellantis is also planning to build out the Tigershark 2.4-liter Inline-4 engine starting in the first quarter of 2023. 
Kokomo Casting Plant
As one of the largest facilities of its kind, the Kokomo Casting Plant will be tasked with casting the engine blocks. Stellantis designated more than $14 million to convert existing machines and to produce battery cells for the upcoming engines. 
Etobicoke Casting
Tasked with producing the oil pans for the new engine, Stellantis will invest nearly $2 million to support the development and installation of new equipment and tooling upgrades. All three of these investments support the Stellantis "Dare Forward 2030" strategic plan that's designed to tackle innovation in the realm of safe and affordable (and environmentally friendly) mobility solutions. 
Dare Forward 2030
Dare Forward 2030 is the name of Stellantis' bold strategic plan to get on board with the changing automotive landscape, especially when it comes to plug-in hybrid and all-electric vehicles. In its plan, Stellantis commits to becoming an industry champion to fight against climate change while driving employees to be 'second to none' in delivering value to all stakeholders and customers. Stellantis is determined to reach carbon net zero emissions by 2038. What does "Dare Forward 2030" mean for Chrysler and Jeep? Out of all automakers under the Stellantis umbrella, it is Jeep who will have the honor to feature the first-ever fully electric SUV under its unique house of brands. Interested buyers will have to wait on the brand's innovation and engineering excellence until early 2023, but they can expect the latest technology and the most incredible performance figures if rumors are correct.
As for Chrysler, the classic automaker will be busy not only bringing its Airflow Concept to life, it'll also aim to replace the waning Chrysler 300 with an electric option by 2026. Chrysler has confirmed very little, but we can expect the Pacifica to make the electric leap as well as it already offers a hybrid powertrain on the Pacifica Hybrid. Buyers can once again count on the usual technology perks such as Uconnect (one of the best infotainment systems out there), as well as added screens, Amazon Alexa connectivity, Apple CarPlay, Android Auto, Advanced Safety Features and much more. 
Visit Hollywood Chrysler Jeep, home of The Jeep Experts, and check out the latest Chrysler and Jeep inventory. Whether you're looking for an avid off-roader like the Jeep Wrangler or a family hauler like the all-new Grand Cherokee L, Hollywood Chrysler Jeep has your back. For top-tier efficiency, explore the latest Chrysler Pacifica Hybrid inventory instead. Follow Hollywood Chrysler Jeep on social media to stay up to date with the latest news and offers.
Photo Source/Copyright: Stellantis