#TBT Chrysler Models That Once Shined
Ever see a car that you haven't seen in a while and wonder "what ever happened to that car?" Sometimes it makes you wonder if the car is still around or if people just don't really buy many of them. Well, Chrysler is now down to two cars in its lineup, but in the last few years, the Chrysler lineup has actually been quite varied, but many models were sent to the chopping block before too long. Let's take a trip down memory lane and remind you of a few Chrysler models…
Chrysler Pacifica
Betcha didn't know (or maybe you do) that the Chrysler Pacifica was an SUV crossover  before transforming into the award-winning minivan that it is today.  The Chrysler Pacifica was originally a luxury crossover produced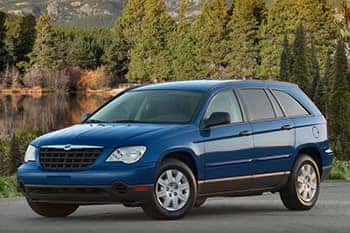 from 2004-2008. It was designed and marketed to many different types of consumers and the standard features on the LX trim include 17-inch steel wheels, five passenger seating in two rows, dual-zone air conditioning, remote keyless entry, and satellite radio with an upgraded audio system.
Chrysler PT Cruiser
The Chrysler PT Cruiser was one of the most interesting vehicles at dealership lots in the first decade of the 21st century. Though the PT Cruiser received a lot of mixed reviews, it was actually pretty significant because it was one of the first CUVs on the market. Like CUVs today, the PT Cruiser was roomier than a sedan, but not as bulky as an SUV and it was ideal for many moms and dads. The PT Cruiser was introduced in 2000 and production on it ended in 2010.
Chrysler Sebring
Ahhhh yes, the Sebring. One of Michael Scott's most prized possessions. From 1995-2010, buyers looking for the wind in their hair, room for four adults comfortably and a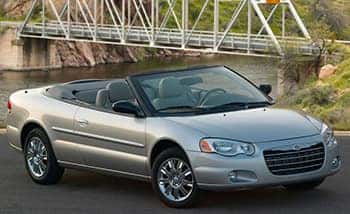 pretty reasonable price tag could get it all with the Chrysler Sebring!
Chrysler Crossfire
Remember that cute little sports cars that most people couldn't believe it was a Chrysler made vehicle? Yea us too! As one of the first joint efforts between Mercedes-Benz and Chrysler, the Crossfire had an intriguing combination of American-style mixed with German-sourced mechanicals and there was nothing quite like it on the road quite, while it lasted.
The Crossfire was produced between 2004 and 2008 and it was powered by a 3.2 liter V6 engine that sends 215 hp and 229 lb-ft of torque on the rear wheels. It's style, horsepower and handling made it a very fun vehicle to drive.
Chrysler Aspen
Consumers were a little confused when Chrysler introduced the Chrysler Aspen in 2007 because it was almost an identical clone to the Dodge Durango. Comfortable, power and spacious, the Chrysler Aspen was definitely a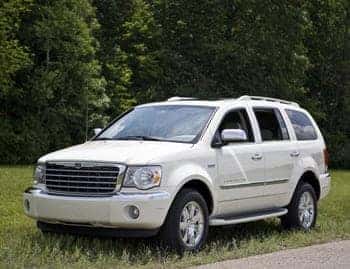 very practical SUV, but Chrysler ended production on it after just two years.
We hope our readers have enjoyed this little trip down memory lane as much as we have! Interested in checking out some of our available inventory? Come visit our website or come visit our store Hollywood Chrysler Jeep located in Hollywood, FL.
Photo Credits: All photos from Cars.com