The 2019 Pacifica Hybrid Strikes Again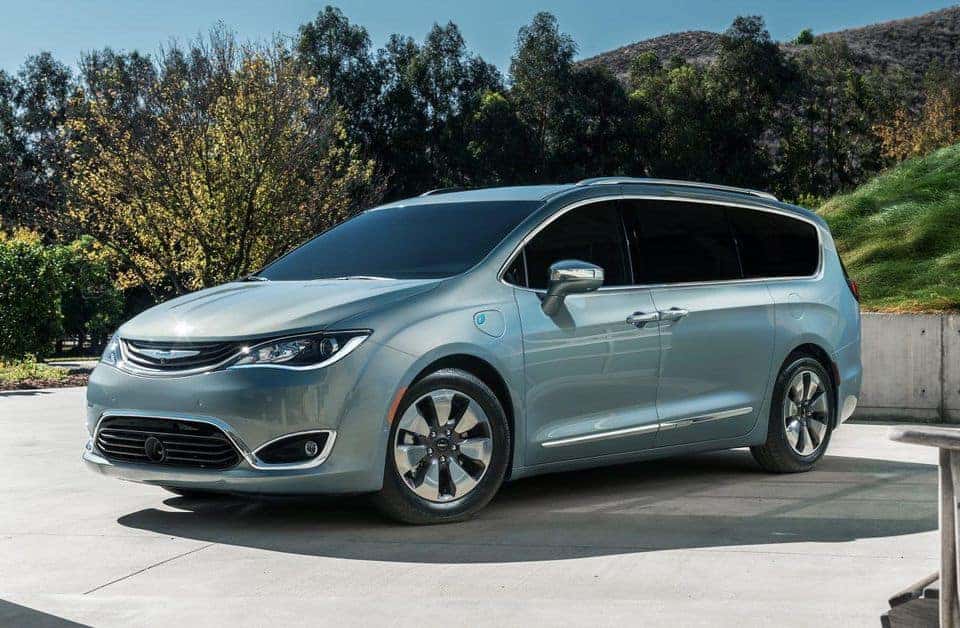 The Chrysler Pacifica continues its run collecting accolades. Autotrader just named the Pacifica Hybrid — the world's first and only electrified minivan — as one of the 12 Best Electric Vehicles for 2019. According to Chrysler, this latest accolade brings the Pacifica's overall awards count to over 120, further solidifying it as the most awarded minivan since its revamped version was introduced in 2016.
2019 marks the first year for the 12 Best Electric Vehicles list, as Autotrader created the inaugural list to help potential buyers make a purchase of an electric or plug-in hybrid vehicle. Autotrader relied on its editors to establish criteria that included maximum range, electric-only range, drivability, value, and overall cost. Category scores range from 1 to 5, with 5 being the highest score possible. To earn a spot among the coveted 12, each vehicle had to earn a combined score average of at least 3.8 out of 5.
"This is our first annual list of the best EVs and we expect the cars on this list to change dramatically over the years. That being said, the Chrysler Pacifica is really in a league of its own — there simply aren't any other minivans that offer the plug-in flexibility of the Pacifica Hybrid. Around town, the Pacifica Hybrid can run on just electricity, making it both quick and quiet. However, the hybrid powertrain means it's good for long trips too — all the while providing the comfort of a luxurious minivan," said Brian Moody, executive editor at Autotrader.
The 2019 Chrysler Pacifica boasts an 82 miles per gallon equivalent (MPGe) when operated in electric-only mode, with an all-electric range of 32 miles. The vehicle's total range exceeds 500 miles, making it an excellent choice for the cost-conscious long-term traveler. As the first electrified minivan in the game, the Pacifica Hybrid is powered by Fiat Chrysler Automobiles' (FCA) innovative and specially modified 3.6-liter Pentastar V6 engine mated to a dual-motor eFlite transmission. The Pacifica Hybrid specifically offers a seamless driving experience, drivers do not need to worry about having to manually select between electric and hybrid driving modes.
The Pacifica Hybrid ranks among the top-five best-selling plug-in hybrid vehicles in the automotive industry. It comes equipped with a regenerative braking system that helps the Pacifica Hybrid use that kinetic energy being expelled to charge the vehicle's battery. Additionally, the Pacifica Hybrid can enjoy one of the fastest charging times — as little as two hours — thanks to the 6.6-kWh on-board charger while using a 240-volt charger. The Level 2 charger is available at dealers from Mopar.
Visit Hollywood Chrysler Jeep and get to know the 2019 Chrysler Pacifica Hybrid. Schedule your test drive and experience all driving modes today! Follow Hollywood Chrysler Jeep on social media to stay up to date with the latest Chrysler news.
Photo Source/Copyright: Forbes/Chrysler