The Chrysler Pacifica is a Beast on the Streets and the Drag Strip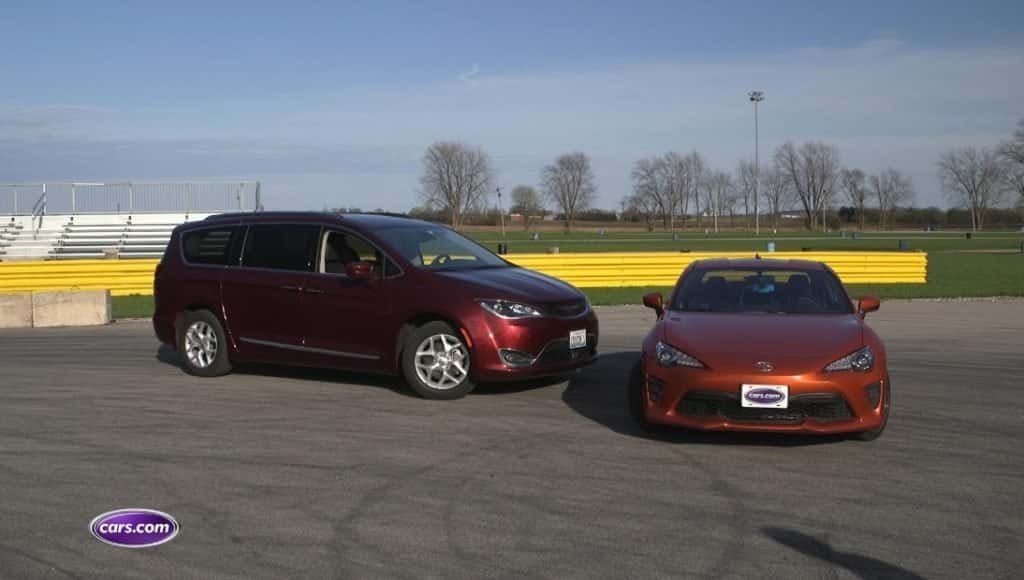 Cars.com names a vehicle "Best of" each year and the Chrysler Pacifica was named Best Of 2017. While the editors at Cars.com were test driving the minivan, they noticed that it accelerated similarly to the Best of 2013 winner, the Scion FR-S (now known as the Toyota 86) … so they wanted to see if they were right and put both vehicles head-to-head on a track to see which was faster.
Who do you think won? If you know your cars, you would probably assume the winner in a race between a  fastback coupe against a minivan would be the fastback, but surprisingly, you'd be wrong.
Not only did the Pacifica beat the Toyota 86 in 0-60 mph acceleration, but it also beat it in the quarter-mile race. Are we kidding? Check it out for yourself here. The Chrysler Pacifica went accelerates from 0-60mph in 8 seconds, while the Toyota86 trailed behind at 8.5 seconds. The quarter mile race was even more impressive. The Toyota 86 finished the quarter mile in 16.3 seconds, but the Pacifica took first place and finished in just 15.9 seconds. Wow!
How did the Pacifica win? The engine is bigger, and the transmission is more capable. The Toyota 86 has a 200 horsepower 2.0-liter engine that produces 151 lb-ft of torque and is combined with a 6-speed manual or automatic transmission, not bad. However, the Pacifica has a larger 3.6-liter V6 engine that is able to produce up to 287 horsepower and 262 lb-ft of torque.
The Pacifica is unlike any minivan you have seen or experienced before. Interested in one? Check out our Chrysler Pacifica inventory at Hollywood Chrysler Jeep here.
Photo source: Cars.com