Jeep Wrangler: Which Tires Fit Your Off-roading Style?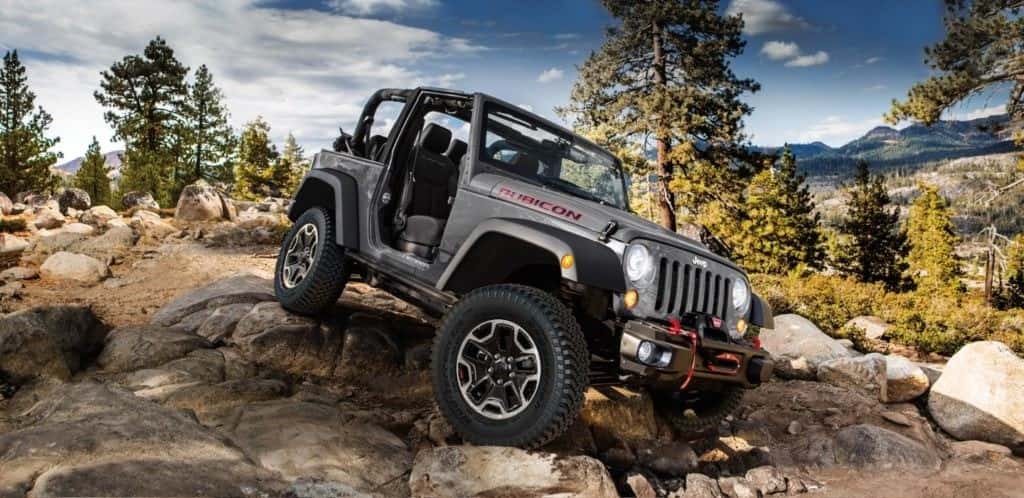 When choosing the tires that will best accommodate a Jeeper's needs, the type of terrain the Jeeper plans on driving on and how extreme they get when off-roading are important factors to know because tires are crucial to a Jeep's performance. But, if you have ever looked at the tire options available on the Jeep Wrangler, the varied selection of tires can be overwhelming, so here is a closer look at some of the common different tires used on Jeep Wranglers.
All-Terrain Tires
Commonly the standard factory tire on entry-level to the Sahara Models, these tires are designed for paved roads and sandy roads. However, they still provide good traction during unfavorable weather conditions. It's important to keep in mind that unlike traditional road tires on most passenger vehicles, all-terrain tires have slightly larger tread blocks and spacing. As a result, this could cause something called "cupping" which is the uneven wear that causes the tire to slightly bounce. On the bright side, all terrain tires are great in all weather conditions and sandy terrains.
Mud Terrain Tires  
The name alone says it all – MUD Terrain. Designed primarily for muddy terrains, mud terrain tires have a more drastic tread pattern than other tires. With greater channel gaps, these tires are typically found on Wrangler Rubicon and a few special edition Wranglers. Unlike the all-terrain tires, mud terrain tires are made more for off-roading. However, they work great on paved roads as well. They are also work great in rocky terrains and the larger tread provides a great layer of protection from possible punctures from the rocks. Unfortunately, mud terrain tires can also be prone to cupping like the all-terrain tires. So make sure to be consistent with suspension and steering maintenance.
On/Off Road Tires
On and Off Road Tires are like all-season tires but more aggressive in their tread depth and design. These are meant for the heavy duty off-roading and mudding. However, off-road tires aren't necessarily all season and are meant for lighter off-road terrain.
Interested in taking one for a spin? Come visit our Hollywood Chrysler Jeep store located in Hollywood, FL or take a look at our website for more options.