The Order Books are Officially Open for the 2021 Chrysler Pacifica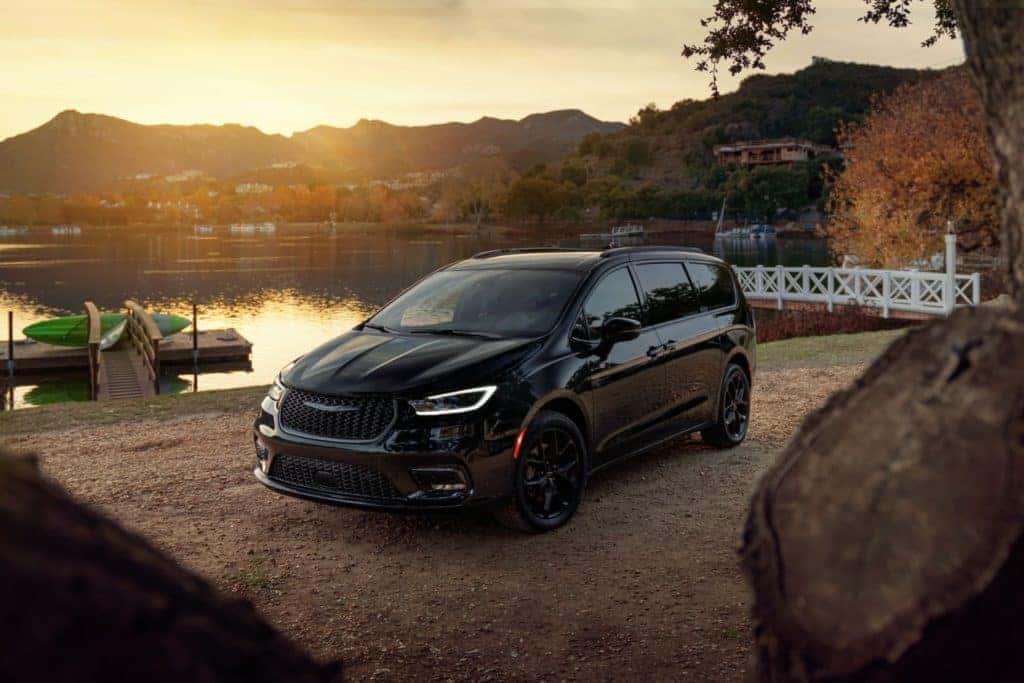 It's official, Chrysler opened up the order books for the revamped 2021 Chrysler Pacifica, finally giving families a chance to bring home the most advanced minivan on the market. Regardless if families need a minivan with the most advanced all-wheel-drive (AWD) system, or one with more standard safety features than any other, or one with up to 80 MPGe with the segment's first hybrid powertrain — the Chrysler Pacifica offers all this and more. The 2021 Chrysler Pacifica also comes with a new Uconnect 5 infotainment system, a refreshed cabin and exterior, and upgraded technology. The entry-level Chrysler Pacifica Touring has a starting price of $35,045 (plus destination fee).
"For more than 35 years, Chrysler has led innovation, and the new 2021 Chrysler Pacifica and Pacifica AWS, with more standard safety features than any vehicle in the industry, are designed to build on that position. Add in all-wheel-drive capability, paired with Stow 'n Go seating, the only plug-in hybrid minivan and the new premium Pinnacle model, and the new 2021 Pacifica is America's most capable and most technologically advanced minivan," said Tik Kuniskis, Global Head of Alfa Romeo and Head of Passenger Cars — Dodge, SRT, Chrysler, and FIAT, FCA — North America.
The 2021 Chrysler Pacifica model now has a newly-sculpted exterior, with modern touches and utility-vehicle-inspired design. Chrysler added a new top-of-the-line tier, the Pacifica Pinnacle, as the standard of sophisticated and luxurious minivans as well. On the interior, the 2021 Pacifica Pinnacle not only has a newly-integrated Ultra console — the most functional console in the minivan segment — along with a supple cabin that also includes quilted Nappa Caramel leather upholstery and matching lumbar comfort pillows. In addition, the 2021 Pacifica is the first vehicle in the Fiat Chrysler lineup to offer the newest Uconnect 5 infotainment system, including a largest-in-class 10.1-inch touchscreen display as standard. That touchscreen display is 20 percent larger than the previous screen, while the Uconnect system itself is touted as being five times faster than Uconnect 4 and even comes with Amazon Alexa capabilities.
Another feature that's new — and optional — on the 2021 Pacifica is the FamCAM interior camera, delivering a bird's-eye view of any rear-facing child seat passengers in the second row. FamCAM is so advanced that users can even zoom in on passengers. Another new feature is the addition of several USB Type C ports that allow devices to charge up to four times faster than the usual USB outlets. The 2021 Chrysler Pacifica Hybrid remains America's only plug-in hybrid minivan. The model continues to be eligible for a federal tax credit up to $7,500, and has an all-electric range of more than 30 miles and a combined total range of more than 500 miles.
Interested in the 2021 Chrysler Pacifica? Reach out to us via Hollywood Chrysler Jeep social media. In the meantime, browse our latest Chrysler inventory and schedule your test drive today!
Photo Source/Copyright: Chrysler