The Rumor Mill Heats Up As the Next-Generation Jeep Grand Cherokee Nears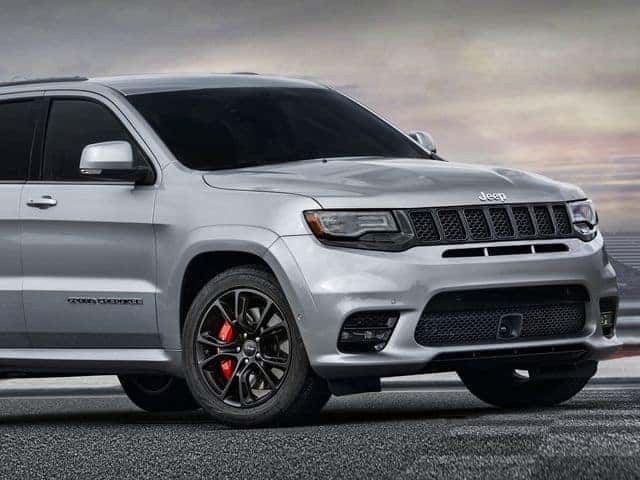 Although we haven't even entered the 2020 model year, the Jeep Grand Cherokee is already looking forward to 2021. As the oldest model in the Jeep lineup, the current Grand Cherokee generation is entering its tenth year on the market. A big revamp has been rumored for 2021 ever since the late (and then-CEO) Sergio Marchionne announced the brand had a five year plan in motion.
Grand Cherokee sales remain strong, with the SUV named by Jeep as the "Most Awarded SUV Ever." People love their SUVs nowadays, but they're in it not only to enjoy the ample space SUVs provide, but they also want the latest tech and gadgets. This is precisely why Jeep is finally planning the introduction of the fifth-generation Grand Cherokee is all goes to plan.
There have already been quite a few camouflaged prototypes spotted by photographers that indicate the model's arrival is imminent. According to the publication Car and Driver, the production model will probably go on sale sometime during mid-2020 as a 2021 model. If that's the case, Jeep may actually be planning the all-new Grand Cherokee debut at one of the first automotive shows of the year.
What can we expect from the upcoming Grand Cherokee? The model will likely grow in size, featuring a longer wheelbase and rear overhang that'll translate into more cargo and passenger room. Don't look for a three-row SUV here, Jeep has plans to revive the Wagoneer nameplate in the near future with a three-row, seven-passengers configuration.
According to Marchionne, the next-generation Grand Cherokee will be built alongside the upcoming Wagoneer and will both feature an extended version of the Giorgio platform that's currently found on Alfa Romeo vehicles. Jeep has not announced any changes since Marchionne's passing, thus experts assume that plans remain the same.
On the exterior, styling is likely to evolve rather than be entirely revolutionized. Slimmer headlights and a new take on the brand's iconic seven-slot grille is expected, but the biggest changes will likely be reserved for the interior. The rumor mill is ablaze with the idea that the impressive 12-inch touchscreen found on the all-new Ram 1500 will also be a fixture in the upcoming Grand Cherokee.
Despite this all being conjecture, one this is for sure: Jeep is expected to go above and beyond with their next-generation Grand Cherokee if they want to continue to bask in its success. In order to keep up with rivals, Jeep will have to mix luxury, towing, and off-road capability with improved technology and other advanced safety features.
Visit Hollywood Chrysler Jeep to get familiar with the existing Jeep Grand Cherokee lineup. Follow Hollywood Chrysler Jeep on social media to stay up to date with the latest Jeep news.
Photo Source/Copyright: Jeep