This Day in History: Beginning of the Minivan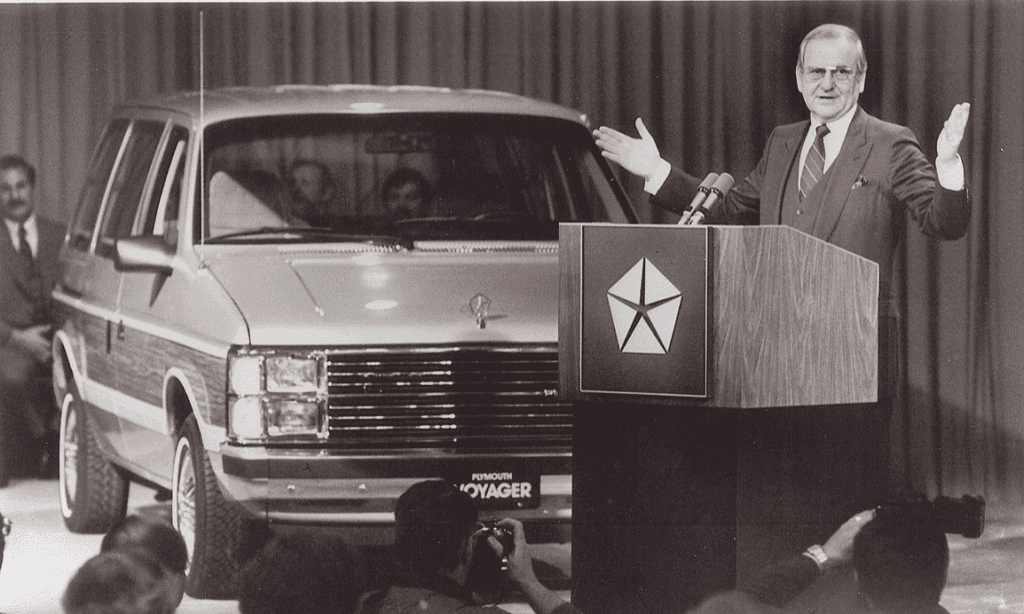 34 years ago, on October 7 production of the first minivan was completed at the Windsor Assembly Plant in Windsor, Canada. 34 years later the minivan is not only still around and thriving, but the same manufacturing company is still producing them in the same city, and they are actually producing the best minivans on the market.
October 7, 1983 the first 1984 Plymouth Voyager model came off the final production line. Unlike any model on the road at the time, the Voyager was a combination of a station wagon and a conventional van, but it's unique size made it ideal. Unlike conventional vans, the Voyager was big enough for seven passengers, but it was also "garageable" (a term coined by Chrysler CEO Leo Iacocca) because it wasn't too big to fit in the average garage. The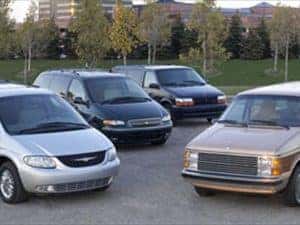 van's seats could be removed, which wasn't a popular option at the time, and that feature also made it an ideal option for small business owners that needed a vehicle that could transport equipment.
While the Plymouth Voyager is no longer around, Chrysler is still producing minivans at the Windsor Assembly Plant, and the minivan model that they are producing today, the Chrysler Pacifica, is the best minivan on the market. While the Pacifica has more technology and convenience features than vehicle had in 1983, its versatile size and innovative seating system is still a major selling point today.
The 2017 Pacifica has seating for seven or eight passengers and it has Stow 'n Go seating, which is an extremely user-friendly seat feature that makes it possible for users to fold seats into in-floor storage compartments when extra room for cargo is needed. Additionally, the Pacifica is also available as a plug-in hybrid electric vehicle (PHEV) called the Pacifica Hybrid, and it is the only electrified minivan on the market. The Pacifica can be powered by dual electric motors powered by a battery, an internal combustion engine, or a combination of both.
View our Chrysler Pacifica inventory.

Photo Credit: Automotive News