Three 4×4 Systems That Make The Jeep Cherokee Versatile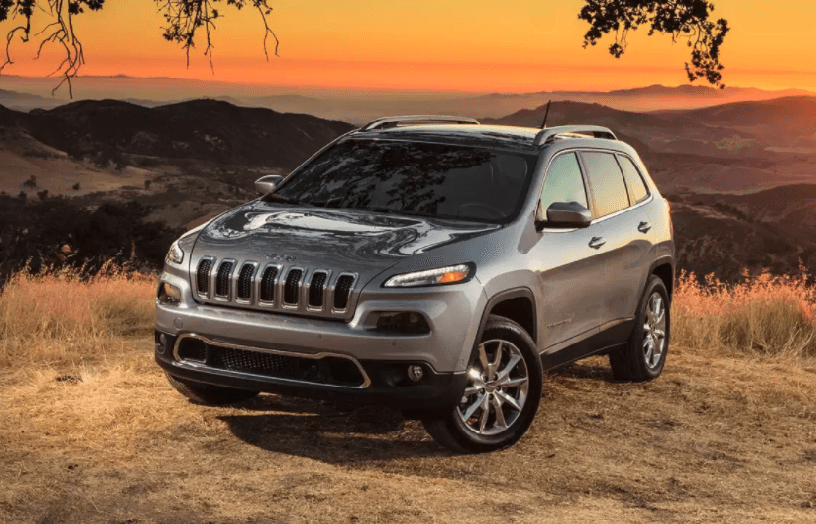 The 2018 Jeep Cherokee has three 4×4 systems that are built to take on virtually any type of weather condition and all of them are available at Hollywood Chrysler Jeep.
Jeep Active Drive I 4×4 System
Featuring a single power take off unit, the Jeep Active Drive I is fully automatic (so it doesn't require any driver input) and it offers a flawless operations in and out of FWD (Four Wheel Drive) at any speed. Under normal conditions, Active Drive I sends all available torque to the vehicle's front wheels while monitoring the speed of the front and rear axles. Additionally, if the front axle is detected moving faster than the rear axle, the system sends power through the power transfer unit to the rear until the speeds are the same.
Some additional features include:
Disconnecting power take off unit which helps maximize fuel economy.
Fully automatic and seamless operation in and out of 4×4.
Balanced torque distribution with brake lock differential.
Jeep Active Drive II 4×4 System
The Jeep Active Drive II includes all the Active Drive I features while adding low range and neutral mode for added capability. The low range is convenient for low-speed traction and neutral mode engages flat towing for RV's pulling cars. When the low range is engaged, the front and rear axles lock together and power is sent to all four-wheels through a 2.92:1 ratio gear reductions in the power transfer unit. Also, for controlled off-road driving, a 56:1 crawl ratio is provided but only on the 2.4-liter engine only.
Some additional features include:
Selec-Terrain Traction Management System with four customized settings: Auto, Snow, Sand and Mud.
Jeep Active Drive Lock 4×4 System
Standard equipment on the Cherokee Trailhawk, the Jeep Active Drive Lock has all the features on the Jeep Active Drive II and it the Selec-Terrain system also has "rock" mode. Jeep Active Drive Lock 4×4 system provides differential locking for better traction when used off-roading. In order for the Jeep Cherokee Trailhawk to obtain the "Trail Rated" badge from Jeep, the four-wheel drive system must be combined with tow hooks, skid plates, and unique front and rear fascias.
Some additional features include:
Rear locker for additional traction when off-roading
Selec-Speed Control with Hill Ascent and Hill Descent Control
Interested in taking a 2018 Jeep Cherokee for a test drive? Come visit Hollywood Chrysler Jeep located in Hollywood, FL or visit our website for available 2018 Jeep inventory.
PhotoCred: Edmunds.com