Three Florida Parks for Mudding and Off-Roading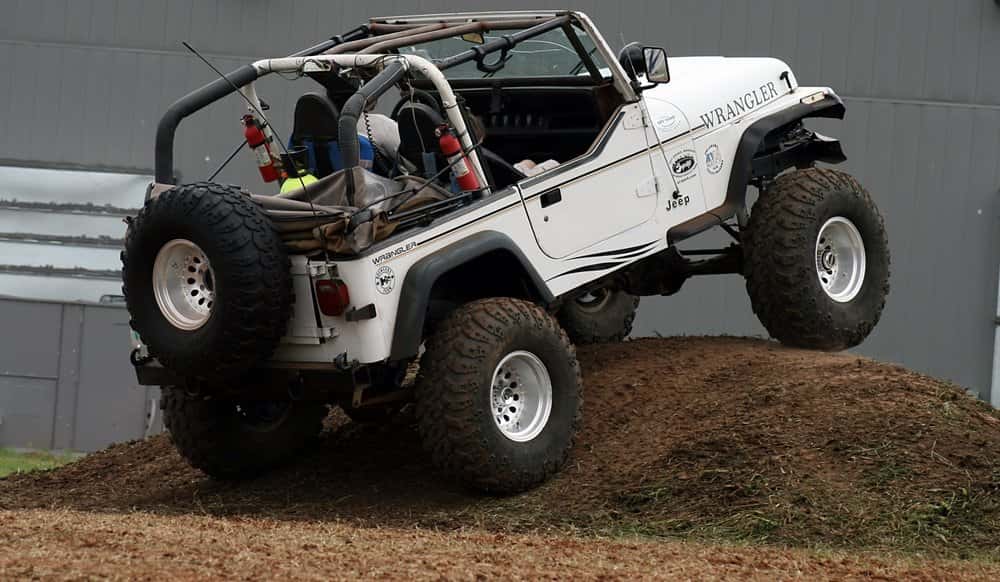 While Florida is known for sandy beaches, there are many options throughout Florida for off-roading and mudding.  Whether you have a stock Jeep, or a souped-up Jeep with extreme tires and exhausts, there are a variety of off-roading sites to test out your Jeep or truck's capabilities in the mud and on obstacles.
Here are three of a few Florida locations to get your vehicle as dirty and revved up as you want.

Lazy Springs Recreation Park
Located at 9591 SR-82 in Felda, Fla.
Distance from Hollywood Chrysler Jeep: 1 hour, 44 minutes or 108 miles
Contact: Phone 239-206-9119
Lazy Springs Recreation Park is one of Florida's best places for testing your vehicle to the max. As the closest location on this list, the large park offers mud pits and all types of trails for off-road vehicles, and has a ton of other activities like motocross, wave running and zip lines.   The park's bulldozers have created excellent trails of hills and ledges made of dirt, rock and sand that will challenge the best off-road vehicles and drivers.
The park is open every Saturday and Sunday from 7 a.m. to 5:30 p.m. Campers are allowed to get to the park at 5 p.m. on Fridays, but there is no riding available after 5:45 p.m. Admission is $10 per person per day, $10 per off-road vehicle, and $10 per tent, camper or RV per night.
Boggin' Bunnell Offroad Park
Located at 7450 W SR 100 in Bunnell, Fla.
Distance from Hollywood Chrysler Jeep: 4 hours or 276 miles
Contact: Phone, 386-793-0145 or email, bogginbunnel@gmail.com
Boggin' Bunnell Offroad Park is an outdoor swamp and park that offers off-road enthusiasts a chance to test their vehicles on Floirdian terrain. This privately owned land has trails with loose dirt, sand and mud and it has some trees for shade. All vehicles are permitted except motorcycles and three-wheelers.
Apart from the great off-road experience, this park also offers other amenities like boat ramps, a campground, bleachers with awnings and a swim area. The entry fee for the park is $15 per person and $25 per person to stay for camping. The park is open on selected weekends.
Horse Hole Creek Mud Bog
Located at 13210 S.E. Hwy 19 in Inglis, Fla.
Distance from Hollywood Chrysler Jeep: 4 hours, 32 minutes  or 307 miles
Contact: Phone 352-447-5538 or email, info@mudup.com
The Horse Hole Creek mud pits are a great place for ATVs, UTVs, side-by-sides, and four-wheelers to test their driving skills on riding trails and mud pits. Mud bogging starts at 10 a.m. and is open until 30 minutes before dark. Camping is available to those who want to make the trip a weekend-long event.
As a family-friendly event and location, the Horse Hole Creek has a Levy County deputy and EMS personnel on-site when open.  Admission is $15.00 per person or $30.00 per person for the weekend pass. Children 10 and under are free and there are concessions on site.
Need a Jeep or MOPAR parts?
Visit Hollywood Chrysler Jeep in Hollywood before you make a trip to go off-roading or mudding to make sure your vehicle is tuned-up for all of the obstacles and tricks you are going to make it do! Always be safe and get a proper check up before taking your vehicle to the limit.
Photo source and copyright: Shutterstock / Brad Remy