Three Things to Expect From the 2023 Wagoneer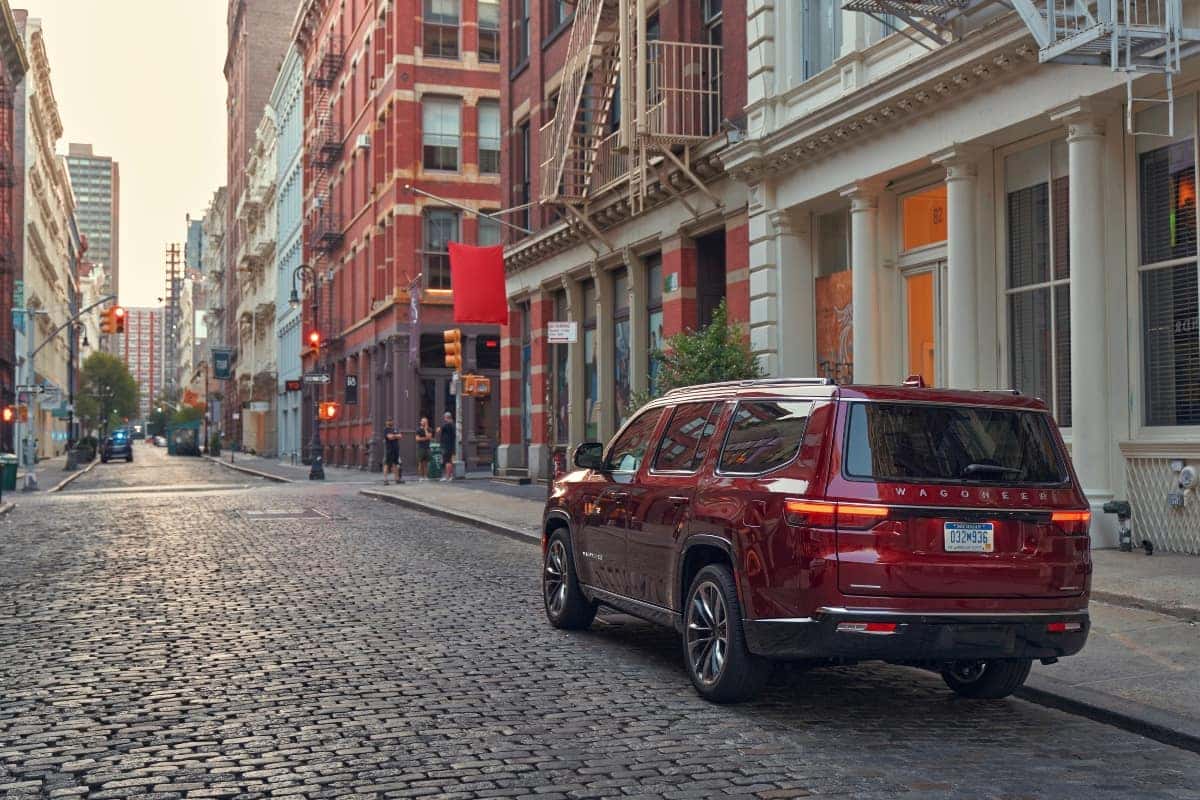 One of the best things about 2022 for the Jeep brand was the introduction of its long-awaited Wagoneer model. However, the automaker was ready to hit the ground running and promised improvements on the nameplate for the 2023 model year. While most vehicles remain the same year-to-year unless there's a generation change, the Wagoneer has great things in store for 2023. Here are three significant changes coming to the 2023 Wagoneer.
Wagoneer L
According to Car and Driver, one of the most important changes coming to the Wagoneer for 2023 is the introduction of the L trim. Like the existing Grand Cherokee L, the Wagoneer L in the model is getting longer. A longer wheelbase version of the SUV has been in the works for a while, destined to add 12 inches to the vehicle's overall length. Although the Wagoneer is already large as is, the Wagoneer L is perfectly suited for buyers who need much more room. With more passenger and cargo space than ever before, the Wagoneer will measure 123 inches and offer buyers up to 27.4 cubic feet of cargo behind the third row. Jeep added seven inches to the actual wheelbase and 5 inches to the rear overhang. 
New Twin-Turbocharged Engine
There's a new twin-turbocharged engine waiting in the wings to replace the current 3.0-liter inline six-cylinder engine. Replacing a V8 engine is no easy feat, but gas consumption changes will be welcomed in such a tight market. The new engine is rumored to generate 420 horsepower and is mated to an eight-speed automatic transmission. Rear-wheel drive will continue to be standard, but Jeep offers plenty of its 4×4 systems as available options. Not only will the new engine improve fuel economy, but it'll also improve the model's towing capacity, bumping it up to 10,000 lbs–a considerable improvement from the 7,170-8,790 lbs the Wagoneer is currently able to pull. 
New Appearance Package
Riding in style is part of the deal when behind the wheel of the Wagoneer, given that it's a full-size SUV. One of the highly-anticipated additions to the 2023 Wagoneer includes the Carbide Appearance Package–a blacked-out styling package that adds a menacing air to the vehicle. Buyers can expect gloss-black wheels, special interior trim, unique upholstery, and black exterior trim detailing. While the Wagoneer already turns heads, the 2023 model is destined to lead to even more headlines. 
Take luxury to new heights behind the wheel of the all-new 2022 Wagoneer or 2022 Grand Wagoneer here at Hollywood Chrysler Jeep. Let The Jeep Experts at Hollywood Chrysler Jeep guide you when it comes to getting your next new vehicle. Follow Hollywood Chrysler Jeep on social media to stay up to date with the latest Jeep news and offers.
Photo Source/Copyright: Stellantis