Tips and Tools for First-Time Off-Roading Trips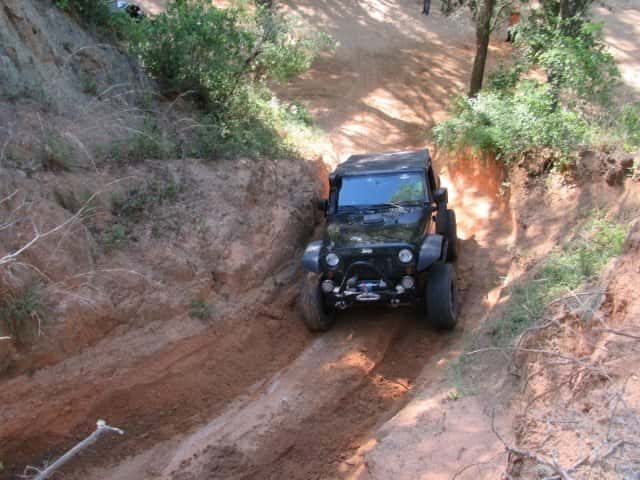 One favorite hobby of Jeep drivers and owners, is testing their vehicle to the limits and going off-roading. While off-roading is a lot of fun, there are definitely some basic tips and rules first-timers need to consider before planning and driving on their first off-roading experience.
Hollywood Chrysler Jeep wants you to have fun and stay safe. Here are some do's and don'ts, and the basic must-haves for your first summer off-roading trip.
Do's and Dont's:
Do go with several friends, and at least two vehicles.
Don't go alone or with just one vehicle, if something goes wrong being alone could be extremely dangerous.
Do bring a tool kit and first aid kit (details below)
Don't  assume accidents won't happen that purchasing a tool kit is not worth the money.
Do make sure service is up to date on your vehicle.
Don't go off-roading unless your vehicle is 100% ready.
Basic Checklist
Service – Service is the first and most important step on the checklist. It is imperative to make sure all aspects of the vehicle are up-to-par. This means check the air in the vehicle's tires, check the oil, and do a brake check. All mechanical aspects of your Jeep should be checked before pushing the vehicle's abilities.
Emergency kit for the car – An emergency kit is everything that might be needed in the unfortunate event that a vehicle gets stuck, flips or crashes. Every kit should include a couple 30 ft. long tow straps (in case you get stuck) and a fire extinguisher, just in case! All Jeep vehicles come with a spare tire and a jack, but if you are reading this article and you don't drive a Jeep, make sure your vehicle has a spare.
First aid kit – It's always good to have a first aid kit in the event of an emergency. This kit should include bandages, basic pain killers such as advil or tylenol, a burn kit, gauze, and a wound cleaning kit.
Extra Clothes – No one wants to sit in the car on the drive home in wet muddy clothes, so just to be safe keep and extra pair of clothes and shoes in a plastic bag in the rear cargo space of your Wrangler.
Food/water – Water, water, water. You will be out in the heat all day and you might have the windows down, so bring water to avoid dehydration. You can never go wrong with a few snacks in the car as well, just incase someone gets hungry.
Now that you know what you need, go have fun! If the one thing you are lacking is a new Jeep, we have you covered!
Photo Source: Black Sheep 4X4 Facebook