"Tornado" Inline-Six Engine Rumors are Heating up Again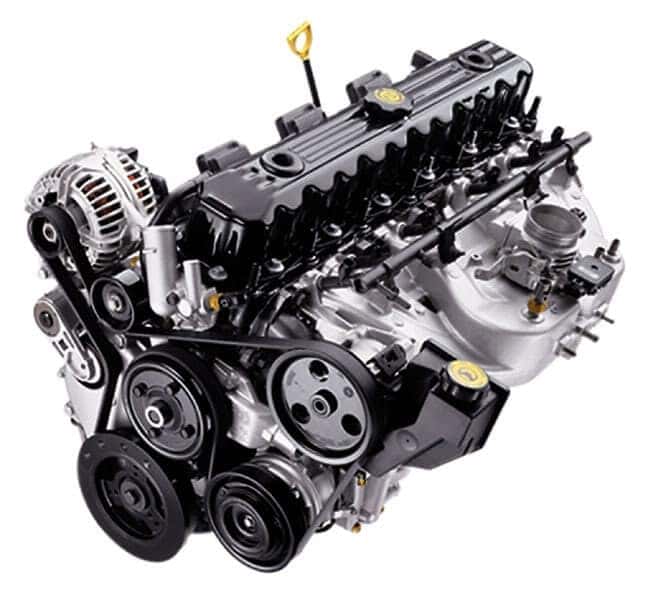 Nostalgic revivals ranging from toys to cars and everything in between are so common nowadays that it's not a surprise to see the rumor mill heat up again with the Chrysler inline-six whispers. We reported back in September of 2018 that a possible inline-six engine was in the works for Fiat Chrysler Automobiles (FCA), now, according to Allpar, it appears that it's no longer whispered about, but that the engine is well on its way back to being perfected. Chrysler manufactured a fabled slant-six engine for over 40 years as it powered a wide variety of vehicles including the Chrysler LeBaron, Plymouth Barracuda, Dodge Ram, and many others.
Mopar enthusiast site Allpar is reviving the rumors with their latest publication that the new inline-six engine is possibly codenamed "Tornado" and is on the way. Allpar reports that the newest engine could see itself under the hood of the upcoming Wagoneer, the next-generation Grand Cherokee, the Dodge Charger and Challenger, and may even serve as the new base engine in the Ram 1500 if and when it's introduced. In previous reports it seemed that the inline-six engine that was in the works would be nothing more than a copy of the inline-four that's currently in use, but with two added cylinders.
Now the inline-six has a working name and definitely sounds like it's a clean sheet design that will use forced induction via a single twin-scroll turbo or a twin-turbo setup. FCA's goal will be to get as close to the power the automaker's  5.7L HEMI V8 engine generates but with a smoother torque curve. Sources also claim that displacement will be under 3.0 liters in order to avoid displacement taxes in various international markets, especially in Europe where the Jeep brand is aiming to grow its presence. The old Chrysler inline-six engine was notorious for its use in a wide variety of models, much like the same way that today's 3.6L Pentastar engine powers plenty of vehicles across all of FCA's lineup. The rumored Tornado could be the long-awaited innovative successor set to power everything from pickup trucks to family SUVs to Italian performance cars and everything in between.
Forced to ensure a compact size, FCA is allegedly engineering this latest engine with "relatively small bores, closely spaced," with the usual steel cylinder liners making way for an aluminum setup instead. Additionally, Allpar also claims that higher-end FCA brands like Alfa Romeo and Maserati are expected to get a pair of turbos and alternatively rely on Ferrari-designed blocks and heads. Jeep, Ram, Alfa Romeo, and Maserati all published their five-year roadmaps in early June of 2018, showing that FCA will be quite busy rolling out models until 2022. It remains to be seen whether FCA is working on an all-new inline-six engine considering their agenda is jam-packed. Until we know for sure we will always have the rumor mill (and the old inline-six), which if accurate, could be onto something alleging that multiple configurations of the engine will be necessary to cater to the wide variety of vehicles in FCA's current lineup.
Care to explore the best that FCA has to offer? Come by Hollywood Chrysler Jeep and check out the latest Jeep and Chrysler inventory, including the all-new JL generation Wrangler and 2019 Chrysler Pacifica. Schedule a test drive today and follow us on social media to stay up to date with the latest developments.
Photo Source/Copyright: Hagerty/AMC