Transform Your Vehicle This Halloween for Trunk or Treat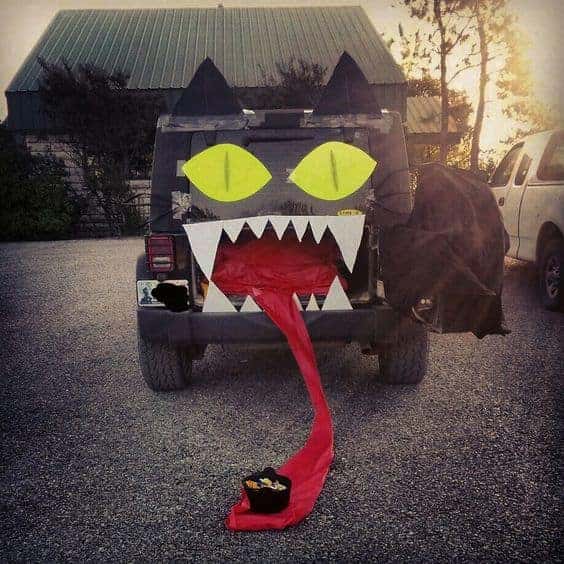 You've heard of trick-or-treating but what about trunk-or-treat? No, your eyes aren't playing tricks on you, we really did write "trunk". Trunk-or-treat is a tradition that has been gaining a lot of traction over the past few years now and is a great alternative to door-to-door trick-or-treating. Fun for both the kids and adults, trunk-or-treat is like a mashup of Halloween and a tailgate party. Instead of having children go door-to-door to collect candy in their bags or baskets, trunk-or-treat has the kids go trunk-to-trunk in a designated area, thus transforming the trunk of a vehicle into a makeshift front porch.
Halloween horror stories of poisoned candy or even worse, candy laced with razor blades, aren't just folk stories, and to avoid these types of nightmares on Halloween, churches, schools, and communities have heralded trunk-or-treat as the safer alternative. Additionally, trunk-or-treat is also great for the youngest kids as these events are traditionally geared towards them and helps them avoid some of the more frightful costumes and decorations – all the frights are kept at a scare-minimum. This way kids still get to experience dressing up on Halloween and the tradition of collecting candy but in a more wholesome way that seriously reduces the risks, some parents are trying to avoid – arguably a win-win situation.
More than just a candy-collecting event, trunk-or-treat can take place at a local park or resemble a block party in a neighborhood. Participants usually decorate their cars, and especially their trunks, with Halloween decor complete with a candy station. Games and activities in which kids can win more than candy are also common. Depending on the organizers, the children can either move freely between all the vehicles as they go trunk-to-trunk or if a large turnout is expected, organizers will opt for a ticket-based system so that kids stop at each trunk only once, making sure they don't run out of candy or prizes too early.
The adults can also get in on the fun with contests for the top decorated trunks, usually spanning a few categories like the creepiest trunk or people's choice while the crowd can applaud for their favorite kid costume. Some participants even go above and beyond, as they not only transform their trunk into silly monster mouths or something simple like that but choose to transform their entire car into a spooky experience instead. Additionally, the adults can treat the event like a responsible tailgate, complete with adult beverages and maybe even a themed bonfire nearby to cook hot dogs and roast marshmallows.
The possibilities for trunk-or-treat are endless when you consider the Jeep and Chrysler lineups. Whether you want to transform the trunk of a family-friendly Chrysler Pacifica with its ample space or the luxurious Grand Cherokee with its 68 cubic feet of cargo storage space, both brands deliver with their more than roomy vehicles. You can even blast a Halloween playlist over the Harman Kardon audio system (available on both the Pacifica and Grand Cherokee) that's sure to get all the little ghouls and goblins moving.
Be sure to share your spooky trunk-or-treat creations with us this Halloween on Hollywood Chrysler Jeep social media!
Photo Source/Copyright: Pinterest