Uconnect Systems
Automobiles are no exception of products offering customers more ways to stay connected in the fast-paced age of technology, and that's especially true with Uconnect, which is brand of built-in infotainment systems available in FCA vehicles. Available in Chrysler and Jeep, Uconnect systems offer users navigation, connectivity, and entertainment that can be accessed through the vehicle's touchscreen.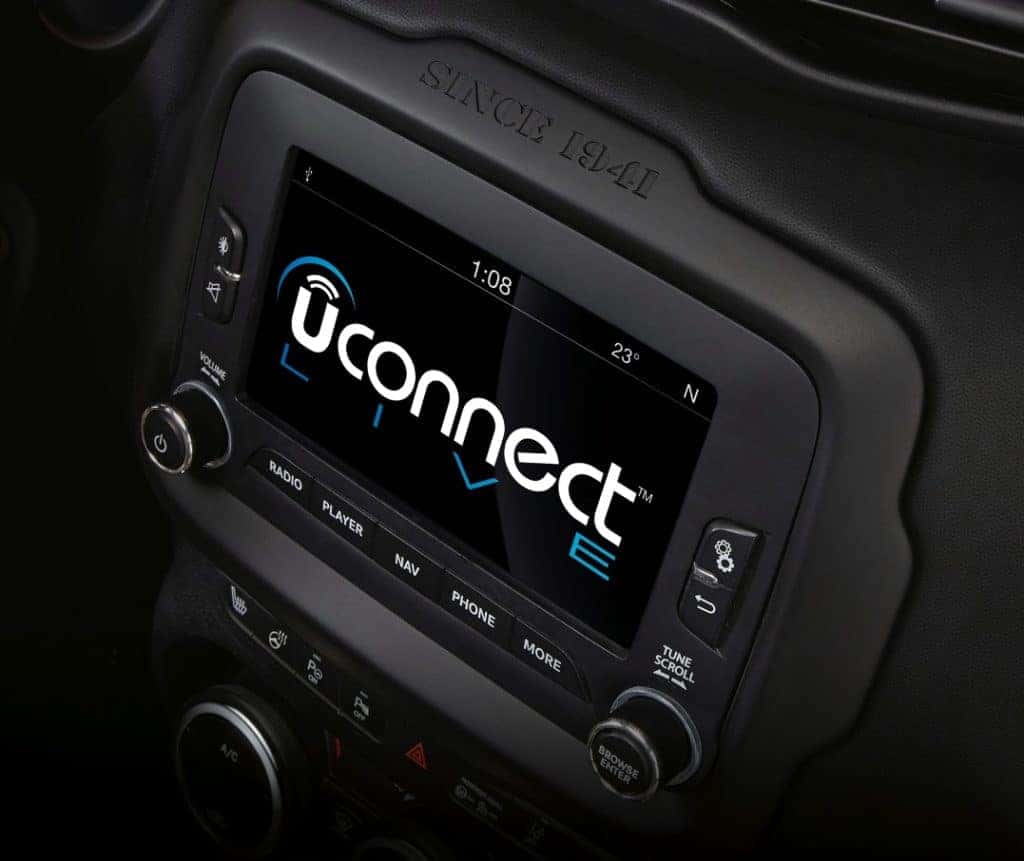 Entertainment
Along with exceptional surround sound, Uconnect offers a multi-speaker sound system with built-in HD radio that is sure to deliver an unforgettable driving experience. One of the best entertainment features offered by Uconnect is the available Uconnect Theater Package, which offers back seat passengers dual screens so they can watch movies, play video games or listen to music. The package also includes wireless headphones, so front seat passengers can enjoy their own music while keeping their passengers entertained in the back.
Navigation
Uconnect also offers an easy-to-use navigation system that helps drivers get where they're going safely and efficiently. The state-of-the-art maps allow drivers to get through traffic with the sensor assisted GPS system and the voice prompted guidance. The 3D graphics not only give detailed views of the cities or landmarks but with the One-Step Voice Destination Entry, driver's have the hands-free option of stating just where they want to go. There's also the SiriusXM Traffic system and it offers drivers a chance to avoid traffic jams, accidents, construction and anything else that may delay their ability to get to a destination.
Connectivity
It's no secret that phones are the biggest distractions for drivers, so infotainment systems that have voice command connect to a smartphones are great safety and convenience features. Uconnect offers Uconnect Bluetooth Pairing and once a smartphone is connected  to the Uconnect system, the phone is also connected to the voice command system, which allows drivers to give verbal commands to do things like make a phone call, listen/reply to text messages and hear directions to their next destination.
Uconnect systems come in all available 2018 inventory at our store Hollywood Chrysler Jeep located in Hollywood, FL.
Photocred: http://telematicsnews.info