Updated Details on Future Jeep Vehicles – Keep a Look Out!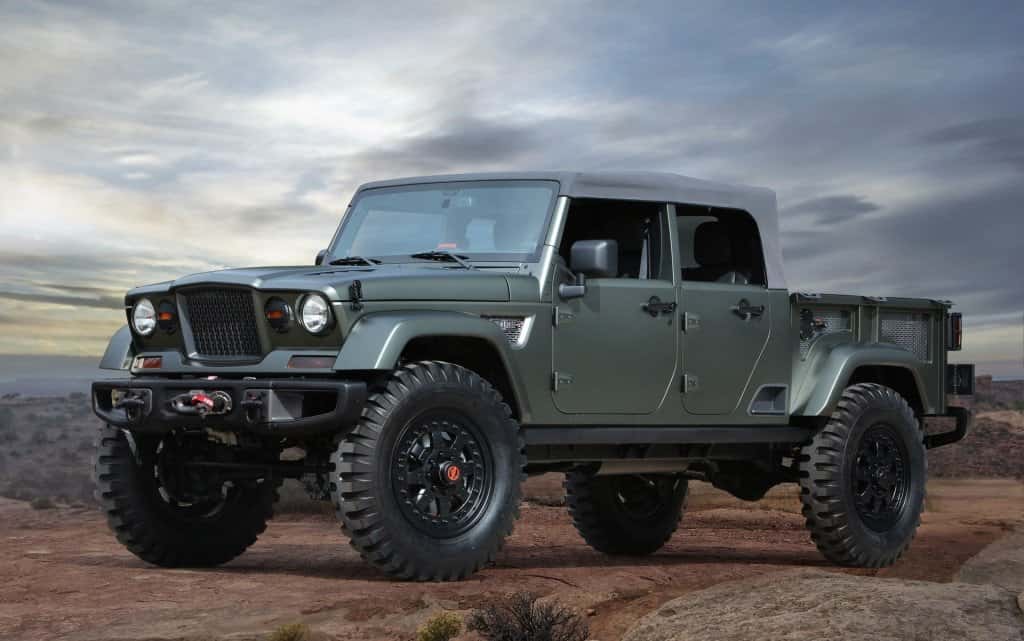 There has been a lot of news about changes to the Jeep lineup and some talk about new Jeep models, so we wanted to recap the recent news we have heard about the newest Jeep models. Here's a quick look.
2018 Jeep Grand Cherokee Trackhawk
As you know from the previous post the Grand Cherokee Trackhawk will be a fast, powerful and luxury-grade Grand Cherokee trim. The engine in the Grand Cherokee Trackhawk vehicle will be a modified version of the supercharged 6.2-liter SRT Hellcat HEMI V8 engine that is available on the Dodge Charger and Challenger lineup. This means the Grand Cherokee Trackhawk will be able to produce around 707 horsepower and 650 lb-ft of torque and it will be one of the most powerful SUVs to hit the street.
So, what's new? When the news of this vehicle was released there was a question in many minds of whether it would replace the Grand Cherokee SRT or not. Now, it is officially known that it will not be replacing the SRT. Jeep CEO Mike Manley was quoted saying there is room for both of the vehicles in the 2018 Jeep Grand Cherokee lineup.
2018 Jeep Wrangler Pickup Truck
Yes, the wait is finally almost over. Soon enough the Jeep Pickup truck will be more than just a Jeep lovers dream. The Jeep Pickup truck was discontinued over 25 years ago and it has been missed. Last time we discussed the model, all we knew about the pickup was that it is going to be released in late 2017 and it will have an 8-speed automatic transmission.
We know a few more details now that we are very excited about! What we know now is that the vehicle's chassis will be made partly from the usual materials Jeep uses, but it will also have quite a bit of aluminum on the panels and body. Aluminum is a growing popular material in the automotive industry because it is better for the environment, helps with performance, and allows for a lighter/better handling vehicle, so the move towards aluminum seems like a good one.
Other News
Jeep has been keeping us on our toes lately. While they have been releasing bits and pieces of information about the pickup truck and the Trackhawk, they surprised us with the overhaul and redesign of the 2017 Jeep Compass. We still don't know too many details about the all-new Compass, but we expect to learn more about it soon.
Oh, and remember talks of the Jeep Woody? The status of the return of that model is still unclear.
We will keep you updated on these future Jeeps as more information is released. Keep up with our blog or Facebook account for more information as it becomes available. Till then, feel free to check out our current Jeep inventory.
Photo source: Motor Authority