Updating Your Uconnect Infotainment System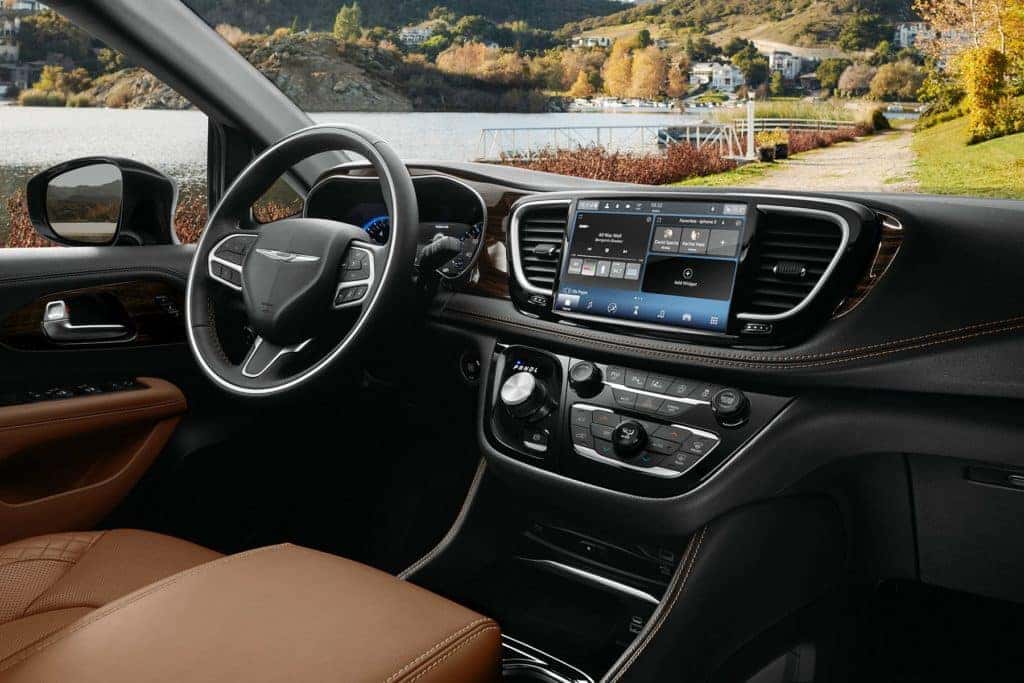 Uconnect is the infotainment system used across all Fiat Chrysler Automobiles (FCA) vehicles, including both Chrysler and Jeep. Those who currently own a Jeep or Chrysler vehicle, or are looking to buy one, will likely be behind the wheel of a vehicle that offers some version of the Uconnect software. It's widely recognized as one of the best infotainment systems with plenty of features, but like any other complicated software, it needs updates from time to time to fix bugs and improve the interface. Just like mechanical and aesthetic maintenance needs, the vehicle's infotainment software also needs some love. Luckily for Jeep and Chrysler owners, these updates are actually pretty easy to perform. Here are the best ways to update Uconnect.
Dealer Service
It goes without saying that the easiest way to update a Uconnect system is to have the car dealer service center perform the service when the vehicle is in the shop for routine maintenance. With the help of a computer, technicians can easily identify the software version and can then install the update much more quickly than an owner can. Oftentimes the service center won't check for a Uconnect system on its own, so it's important for owners to request one if they know it's necessary. A technician should be able to run through the update during the time it takes to perform other vehicle maintenance.
At Home
The updates can also be performed at home if owners feel technology savvy and comfortable enough to do so. All they'll need is a computer, the vehicle with the Uconnect system turned on, and an empty 4GB USB memory stick. Owners should first visit www.driveuconnect.com and plug in their VIN to see if their software is in need of an update. If an update is available, users should insert their USB into their computers. The website offers clear instructions, along with a wizard that'll guide owners through the download and other steps to follow.
Once the download is complete, users should remove the USB and take it to their vehicle. The vehicle must be running and remain parked for the duration of the update. Once the USB is inserted as indicated, the vehicle will display an alert with the current Uconnect software version number, while showing the version that's about to be installed. Owners must verify that the version they're installing has a higher number than the Uconnect software currently running.
What's next for Uconnect?
Uconnect 5, FCA's latest infotainment system is coming soon. The infotainment system will roll out with new FCA vehicles, beginning with the 2021 Chrysler Pacifica, in the Fall of 2020. Other models will follow shortly after, but the real innovative news here is that Uconnect 5 is an Android-based infotainment system that improves functionality and flexibility. Users will be able to count on Uconnect 5 to update over-the-air deliveries, allow for six different user profiles with user memory features — think radio station selections, seating preferences, mirror preferences, and much more.
Already drive a Jeep or Chrysler vehicle? Be sure to visit our service and parts department here at Hollywood Chrysler Jeep to keep up with your vehicle's routine maintenance. You can conveniently schedule your service appointments online, hassle-free. If you're in the market for a new vehicle, check out our Chrysler and Jeep inventory, and schedule your test drive today. Whether you're looking for a family hauler, like the 2020 Chrysler Pacifica, or something with a little more bite, like the all-new 2020 Jeep Gladiator, Hollywood Chrysler Jeep has got you covered. Follow Hollywood Chrysler Jeep on social media to stay up to date with the latest news and offers.
Photo Source/Copyright: FCA