Waymo Faces a Real Test as it Launches its Ride-hailing Service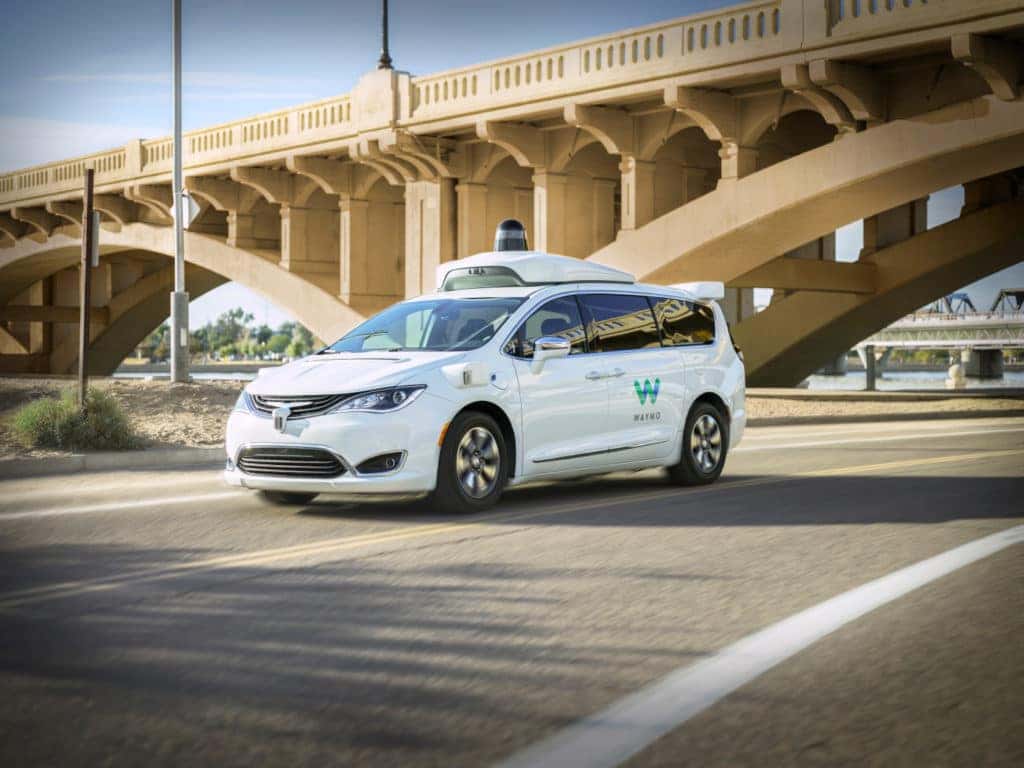 It's been nearly a decade since Google first announced and then launched its self-driving car concept, but the company's hard work is paying off as they begin the next phase of this adventure – the commercialization of the autonomous tech. Starting this month (Dec. 2018) Waymo – the Google subsidiary created to handle autonomous driving – will begin offering their first commercial rides on its self-driving Chrysler Pacifica Hybrid minivan fleet. The service will also get a new name: Waymo One.
According to Waymo, the same 400 riders who participated in the company's pilot "Early Riders" program in the Phoenix suburbs will be the first to have access to the now commercialized ride-hailing service. Just like other on-demand transportation companies in the business, Waymo One vehicles will be available 24 hours a day and can be hailed via an app, with the only difference being that the driver present will not be operating the minivan.  For the time being Waymo One can be used to travel around Phoenix and four other suburbs, with many other new locations planned as part of an expansion.
John Krafcik, Waymo's CEO, is cautious when describing the recent launch as he states: "We're taking the next step in our journey with the introduction of our commercial self-driving service. Self-driving technology is new to many, so we're proceeding carefully with the comfort and convenience of our riders in mind." Clearly, safety and comfort are Waymo's top priorities. Check out the company's introductory video below:
Many other questions remain regarding the launch, including just how much of the Chrysler Pacifica fleet will be in use during the initial phase of commercial service. In total, there are 600 Pacifica minivans in the company's nationwide fleet. The company also made it clear that the launch group has been kept intentionally small as it doesn't have any data readily available to judge how much demand there will be for their robotaxis.
As is customary with other ride-hailing services, riders will see price estimates on the app before accepting a trip. Prices are dependent on time and distance to destination, while the minivans can carry up to three adults and one child at a time. The ride-hailing service is only the beginning for Waymo, whose plans include an autonomous truck market, autonomous delivery services, and the pinnacle of any new innovative development: licensing its technology to other companies. Financial industry experts estimate that the company's validation could be around $175 billion.
Want to learn more about why the Chrysler Pacifica Hybrid was the chosen vessel to complete Waymo's mission? Pass by Hollywood Chrysler Jeep and see the Pacifica Hybrid for yourself. The solid minivan stands out with its all-electric range of 33 miles, an EPA-estimated 84 MPGe, and a total combined gas and electric range of 566 miles. A sound-absorbing windshield makes for a quiet ride, while a smooth transition between electric and gas is practically seamless. Ample cargo room (32.3 cubic feet), second-row captain's chairs, and an impeccable Uconnect infotainment system (with the ability to upgrade to a theater system) makes for an impressive ride. Check out the newest Pacifica Hybrid inventory and schedule a test drive today!
Photo Source/Copyright: TechCrunch