What Makes the Jeep Cherokee Ready for Adventure?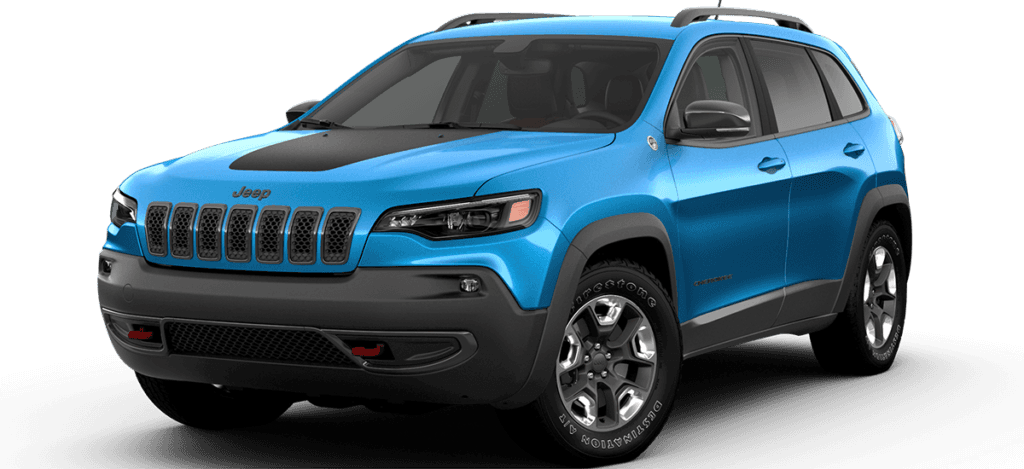 Photo credit: Jeep
Jeep is proud to set itself apart from other car brands. From an iconic look that stretches back over 75 years to the strong ties of American military history and heritage, there's no doubt that the backbone of adventure came through Jeep 4×4 technology.
Jeep is simply one of the engineering pioneers of automotive industry. The brand's roots include historic achievements, including most recently winning 2018's 4×4 Manufacturer of the Year by 4×4 Magazine, and overtime the brand has developed a loyal group of fans.
From the original Jeep created in 1941 to today's models, every Jeep was born to help drivers climb over obstacles and endure tough trails. Now more than ever Jeep vehicles embody adventure and one of the many vehicles offered by Jeep today that prove this point is the all-new and truly remarkable 2019 Jeep Cherokee.
2019 Jeep Cherokee
Since its introduction in the 1970s, the Jeep Cherokee remains a sporty, feisty champion of the trails. In February 1974, the Jeep Cherokee was the first vehicle to win Four Wheeler magazine's Achievement Award that is known today as the Four Wheeler of the Year award.
The brand new 2019 Jeep Cherokee continues the path built by Jeep for providing adventure for customers. All-new styling,  a new engine and updated infotainment center help make the 2019 Jeep Cherokee an amazing vehicle. Additional enhancements were provided with a revamped transmission and suspension tuning to help make this not only an improved vehicle from the prior year, but the greatest Jeep Cherokee yet.
Looking as smooth and built as strong as ever,  the 2019 Jeep Cherokee has improved standard features like a 7-inch touchscreen with Apple CarPlay and Android Auto accessibility. The new 2.0-liter Turbo-4 engine that offers 270 horsepower with 295 lb-ft of torque is impressive. The 2019 Jeep Cherokee is available with three all-wheel-drive systems and they all help the Cherokee over any obstacle.
What Makes Jeep Highly Capable of Off-Roading?
Simply put, Jeep vehicles are built for adventure and offer features like unique front and rear bumpers that provide proper ground clearance. Strong engines and off-road oriented craftsmanship and various technologies, like Active Drive, provide a system capable of handling rocky surfaces as well as muddy, wet or snowy terrains.
Traction and vehicle handling are never an issue for Jeep vehicles, like the 2019 Jeep Cherokee. The 2019 Jeep Cherokee Trailhawk provides 8.7 inches of ground clearance and for additional offroad support, Selec-Speed controls offer nine settings that help drivers control their speed through hills or going over cramped spaces. With the available Heavy Duty Protection package owners can add additional skid plates, which we recommend if you want to take your vehicle off-road from day one.e. If you want to see for yourself, we know where you should head to to find yourself test driving one today.
Find Your Jeep With the Premiere Jeep Dealership
Get the advantages of being able to go on adventures where and when you want with the capabilities provided by a Jeep vehicle. There's only one place you should go to find yours, Hollywood Chrysler Jeep.  If you have a current Jeep that you'd like to work on, our service team is trustworthy and we're fully capable of providing your vehicle for full service.
We're happy to make sure you're comfortable in your complete experience with us. From buying to selling, making a trade-in or leasing with us or making a repair; we'll do our part. We have a lot of choices should you want to get a new vehicle and plenty of great pre-owned vehicles that you'll enjoy. Come out for a test-drive and see for yourself which ride fits you best.