What To Do Behind the Wheel When You Go Off-Road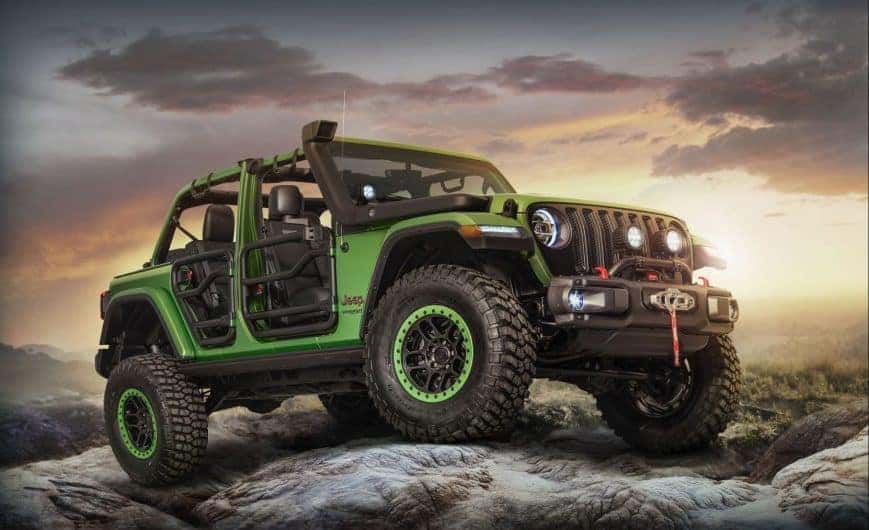 These are tips for those who have followed the proper steps of ensuring their vehicle is ready for off-roading. If you're not sure, check out this article to make sure you're covered. Now that your vehicle is ready to go, you have to make sure you know where you're going, which is our first tip for people getting ready to go on an off-road adventure.
Make Sure to Know Your Trail
You don't want to run into surprises or any potentially dangerous section of terrain on the path you'll take. If there's a particular rough stretch, you can always get out of your vehicle to get a closer look at any pitfalls or steep drops. If you want to wait for another driver to pass on through an area you're not sure about, you can always learn from someone else to try first.
Driving With the Proper Gear
Many times excitement takes over and the little things can be forgotten. When your tires first hit dirt, that's when you should shift into 4WD or lock the center differential for an all-wheel-drive vehicle. This is simply to ensure you're covered incase you forget because it will be too late if you've gotten your tires stuck. If your rear tires are spinning, you are already stuck and switching to 4WD at that point won't guarantee you can free your vehicle. Better to be safe than sorry when off-roading.
Having full control of your vehicle is important for very tough trails, placing your vehicle in a low-range gear (3.0:1 or 2.0:1 depending on the vehicle) allows the engine's power to filter through another set of gears before reaching the wheels. Your vehicle will drive slower, but have increased torque to go up steep climbs and over anything in your way with better control.
How to Handle Certain Terrains You Might Face
So you're on a trail and wondering how to handle what's coming up ahead? Generally, in a manual transmission 4X4, you'll have to place your vehicle in first gear when traveling over rocks. If you're roaming over softer terrain like sand, you want more momentum and wheel speed to have your tires float on top, so place your ride into a higher gear.
If you're dealing with a rainy, mud filled area, it's best to find out how deep the depth of the path is. Vehicles can not handle sticky terrain if you are moving too slowly, so try a higher gear to allow faster wheel speed to and the centrifugal force will clear the tires and provide fresh biting edges.
How Ground Clearance Affects Everything
Sometimes just knowing your vehicle is the most important thing when off-roading. Without proper clearance you can destroy your front or rear bumper by trying to go over a tall obstacle or drag the rear bumper once you make the climb over a rock. Approach and departure angles of your vehicle are what can make or break your enjoyment driving.
The angles measured from the ground at the tire's edge to the lowest point on the vehicle. The higher the angle is, the more clearance you'll have. Similarly, the break-over angle measures how tall an obstacle the vehicle can pass over without getting high-centered. Knowing your vehicle will make all the difference. It comes down to knowing what you can clear and what you can't is always the most important measurement you'll have to make.
Where to Find Your Next Off-Road Vehicle
To find a vehicle that can allow you to off-road with some modifications and the place to get it done, look no further than Hollywood Chrysler Jeep. Our professional staff will ensure you're able to drive away in a brand new or pre-owned vehicle. If you're looking to buy, sell, lease or trade-in, or just check out your options, you can always visit us.
And if you're in need of servicing, we can handle your vehicle repairs with a simple appointment you can make here. We'd love to ensure you're back on the road safely and return back to us in the future for any upkeep and maintenance.