What to Expect From the Next-Generation Jeep Grand Cherokee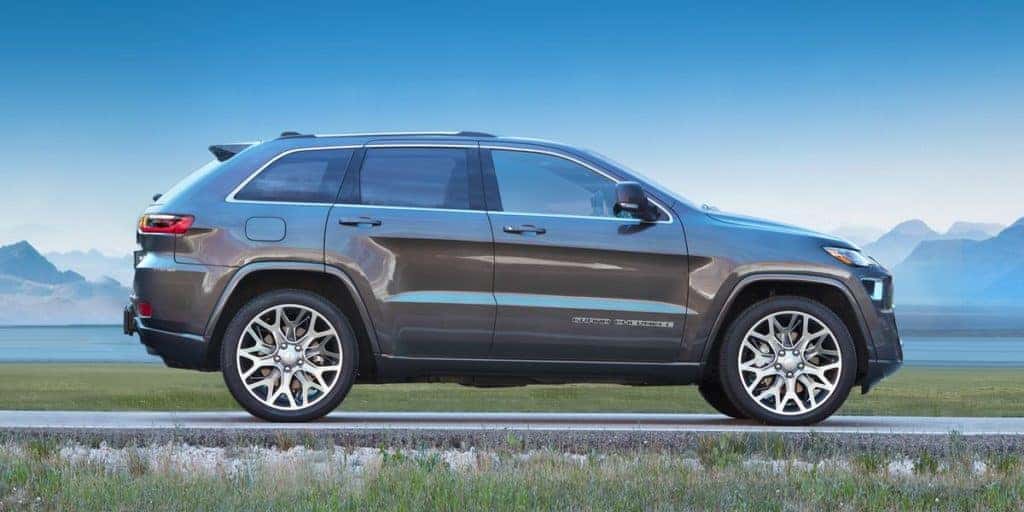 The current-generation Jeep Grand Cherokee remains one of America's best-selling vehicles. To date, Jeep has sold more than 1.7 million units of the SUV since the current generation debuted in 2011. That said, the current Grand Cherokee is more than overdue for a redesign, and it remains one of Jeep's least overhauled vehicles in the last five years. Thankfully, the next-generation Grand Cherokee model is bound to hit the ground running as early as next year (2021), entering the SUV segment as a 2022 model.
Design details and specs have of course been far and few in between, but the rumor mill does pick up some steam from time to time and experts believe that the model will surely look to the recent Grand Wagoneer Concept for inspiration. Numerous visual and interior design cues are believed to influence the upcoming Grand Cherokee, but we won't know for sure until it officially debuts. Luckily the debut could actually happen later this year as Jeep prepares to enter 2021 with a bang.
There are some specs that experts are certain will carry over, including the Jeep Grand Cherokee's iconic seven-slat grille and its classic boxy proportions. For the first time in its history, the Grand Cherokee will come in both two- and three-row configurations, tiding over Jeep's portfolio gap in the form of a three-row SUV. Other reports have been hinting for a while that the Grand Cherokee will borrow the versatile Alfa Romeo Giorgio platform, meaning the next-gen Grand Cherokee could be longer and wider than the existing model.
One area in which Jeep is sure to deliver? Technology. Inspired by the all-new Ram 1500, the upcoming Grand Cherokee has been spied with a sleek central touchscreen that looks like it's about 12.1 inches and is complemented by a matching digital instrument cluster. Experts also expect the new Grand Cherokee to come standard with the brand's latest Uconnect 5 infotainment system, complete with wireless Apple CarPlay and Android Auto. Now, when it comes to what's going to power the Grand Cherokee beneath its hood, the verdict is still out. Some think Jeep might be ditching its standard Pentastar V6 engine — and trading it in for a new turbocharged 2.0-liter four-cylinder engine, but all signs point to the turbocharged engine remaining an optional upgrade, while the V6 gets to live another day.
The rest remains a secret, if only for the time being. If you'd like to get a sense of what to expect on the next-generation Grand Cherokee, let The Jeep Experts at Hollywood Chrysler Jeep show you the latest 2021 Jeep Grand Cherokee inventory. Explore what one of the world's best SUVs has to offer here at Hollywood Chrysler Jeep — schedule your test drive today! To stay up to date with the latest Jeep news follow Hollywood Chrysler Jeep on social media.
Photo Source/Copyright: Jeep